Contact Us

At Blade HQ we are proud of our customer service, and our customer service representatives are always ready to help. Feel free to contact us with any questions, comments, or concerns that you have. We would love to hear from you!
Phone:
Call: 1-888-252-3347
Or Call: 801-768-0232
Fax: 801-768-4634

Phone Hours (MST):
9:00 am - 5:00 pm, Monday - Friday

Customer Service will have their phones open from 9am-1pm MST on the saturday before christmas (21st)...this will be the ONLY saturday the phones will be open. Please note that our phones will open on Dec. 24th from 9am to 1pm.
Phones will be closed on Dec. 25th.
Closed Federal Holidays
Email:
Emails are typically answered within one business day.
(Please be aware we donít answer emails over the weekend.)
If you're ever in Utah...

We have a nifty physical storefront where you can actually see our product line (we stock everything we sell in our store). If you're nice we may even let you touch some of the knives. ;)
Our Store Address:
Blade HQ
400 S. 1000 E. Suite E
Lehi, UT 84043

Store Hours:
9:00 am - 6:00 pm, Tuesday - Friday
10:00 am - 5:00 pm, Saturday
Closed on Federal Holidays and Sunday.
THIS IS HOLIDAY SEASONS CLOSURE INFO
Please refer to the calendar below to view the holiday hours for our physical store front located in Lehi, UT. (Our website will not be down during any of part of the holiday season.)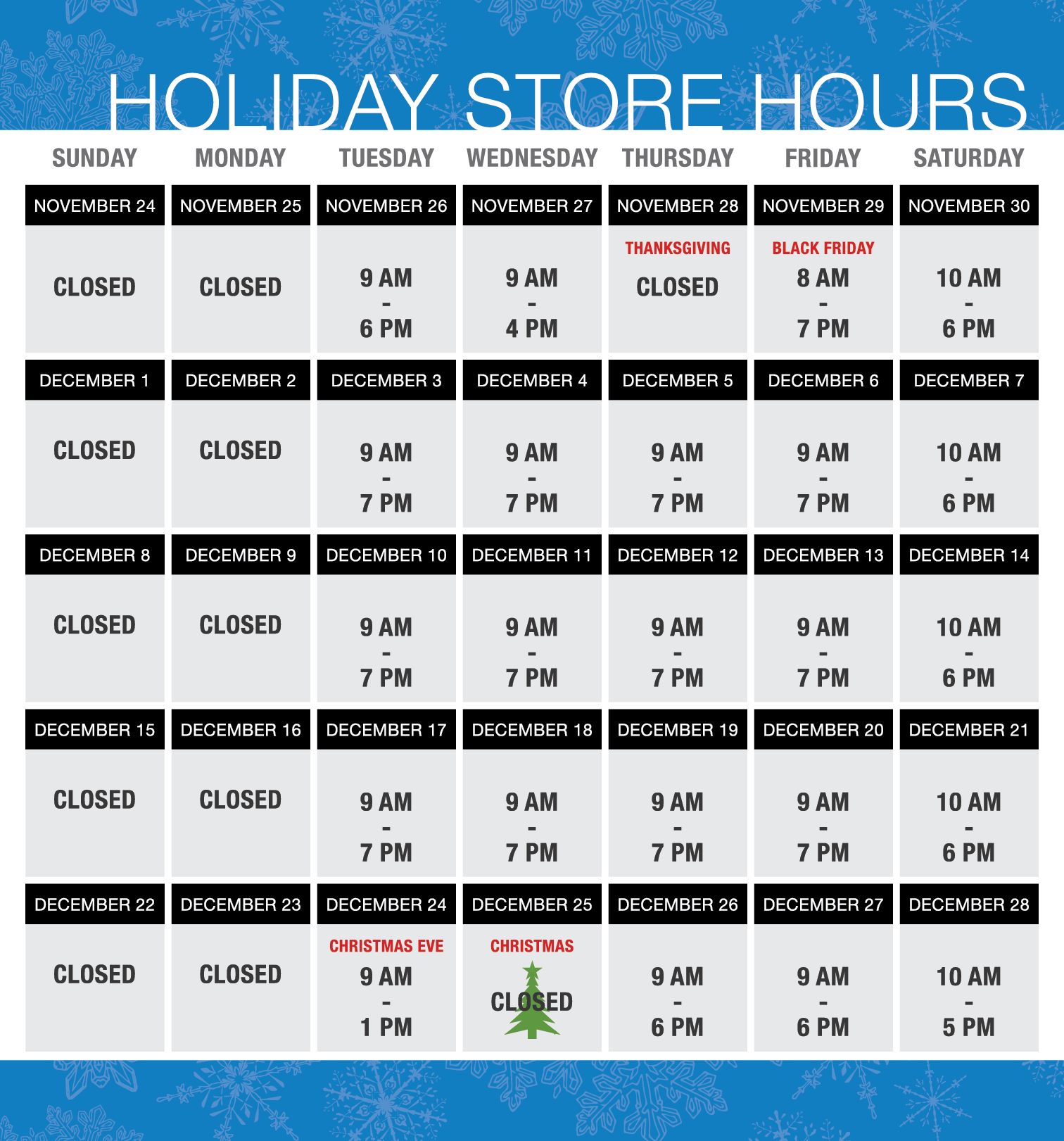 View Larger Map