We at the Knife Blog are getting pretty excited for the 2011 Blade Show in Atlanta. We have tickets and will be walking around at the show. If you see us there be sure to say hi! There's only about a week to go! Since I've been thinking about the show this week, I thought that I would go over the 2010 Blade Magazine Knives of the Year.
2010 Blade Magazine Knives of the Year
Overall Knife of the Year
The Chris Reeve Ti-Lock took the prize for overall knife of the year in 2010. This knife is a collaboration between Grant and Gavin Hawk and Chris Reeve. It has a very unique locking mechanism, separate from the actual body of the knife. Chris Reeve says that he was attracted to the design of the lock because he felt that the mechanism allowed for more design freedom in the handle and frame.  As you might expect from any Chris Reeve knife, the quality is superb.
Overall Length: 7.2″
Blade Length: 3.25″
Blade Thickness: 0.125″
Blade Material: CPM-S35VN, 58-59 RC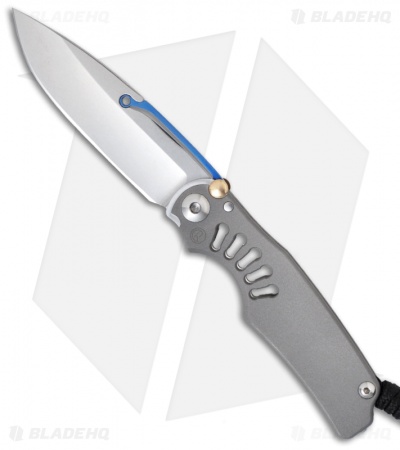 American-Made Knife of the Year
The Kershaw Tilt has not been made available to the public yet, but it is due in July 2011. This is a titanium frame lock knife with a carbon fiber overlay. It also features what Kershaw is calling their KVT (Kershaw Velocity Technology) opening system for extremely smooth manual opening. The Tilt has ball bearings at its pivot point. When you pull back on the ambidextrous blade protrusion, the ball bearings rotate, and the blade glides out of the handle quickly and easily.
Closed Length: 5.5″
Blade Length: 4″
Blade Material: Vanax 75, 60-61 RC


Imported Knife of the Year
Hawaiian knifemaker Ken Onion designed the CRKT Eros. It's a surprisingly lightweight knife with a bead blast finished titanium frame lock handle. I love the opening action on this blade, it is an almost friction-free folder because of the IKBS ball-bearing system.
Overall Length: 7"
Blade Length: 3"
Steel: Japanese Acuto+, 59-61 RC


Most Innovative American Design
Spyderco is now making the Manix2 with a translucent blue handle. The handle is made from a fiberglass reinforced co-polymer with a ball bearing locking mechanism. I really like the translucent handle that allows you to see the inner workings of the knife.
Overall Length: 8″
Blade Length: 3.375″
Blade Thickness: .125″
Steel: Carpenter CTS-BD-1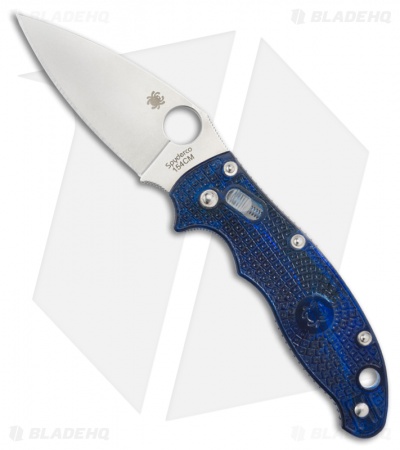 Most Innovative Imported Design
The LionSteel SR-1 is a beautiful knife available in aluminum frame lock, or titanium. The handle is actually a single piece of milled titanium or aluminum. This frame lock is unique because of the RotoBlock system, which allows you to turn a pivoting button or 'lockbar stabilizer', basically converting it to a fixed blade knife.
Overall Length: 8.3″
Blade Length: 3.7″
Blade Thickness: .177″
Blade Steel: D2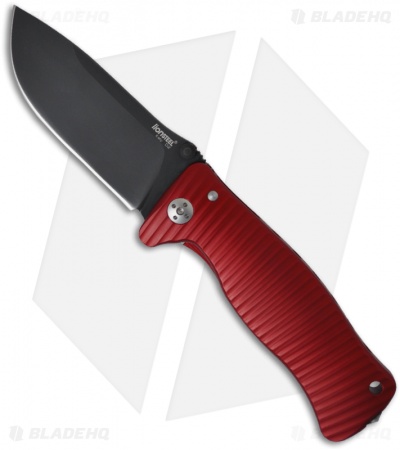 Best Buy of the Year
The Stone River Gear SRG1STLB won this year's best buy of the year. It's a ceramic folding knife with a titanium handle. At an MSRP of $109.95 it's a great deal.
Closed Length: 4.5″
Blade Length: 3.25″
Blade Steel: Zinc Oxide Ceramic


Investor/Collector Knife of the Year
The ProTech Don took an Italian stiletto for its inspiration. Available in tons of styles, it is one of the most collectible knives on the market today. My friends over at Blade HQ let me take a look at this custom beauty and it took my breath away.
Blade Length: 4.8″
Overall Length: 10.5″
Blade Steel: Chad Nichols Damascus


Collaboration Knife of the Year
The Spartan/Harsey Model 1 was the first collaboration for Spartan Blades. I really like the survival possibilities for this knife, and you will see in one of our older posts that this knife was actually used on an episode of the Discovery Channel Series – Man, Woman, Wild.
Overall Length: 13.25″
Blade Length: 7 5/8″
Blade Thickness: 3/16″
Blade Steel: CPM S30V, 58-59 RC


Manufacturing Quality Award
Chris Reeve Knives took this award home again, and deserve it. I am constantly impressed with the fit and finish of every Chris Reeve knife that I see.
Accessory of the Year
AG Russell's Steel Thumbnail is a simple little tool that will allow you to open a pesky soda can, or a difficult slipjoint knife with a nail nick.


Kitchen Knife of the Year
Kershaw's Shun Premier kitchen knife set is a good looking  set of knives that any cook or kitchen enthusiast would be excited to have.