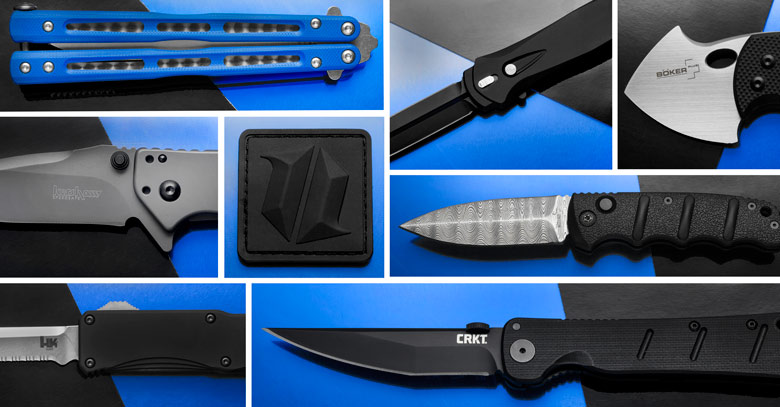 Black Friday is here! At Blade HQ you can get our sweet Black Friday sale prices from the coziest seat in your house, thanks to modern technology. We have lots of exciting items on sale now through Sunday, November 30 at midnight while supplies last. Here are all the items we have on sale:
CRKT Shizuka noh Ken Folding Knife : $89.99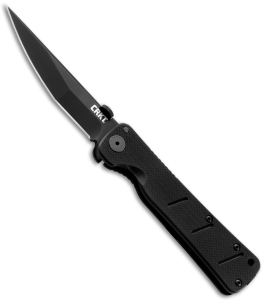 This is a James Williams design. It's a 2015 release that you can only get at Blade HQ right now.
Boker War Toad Friction Folder Knife : $94.99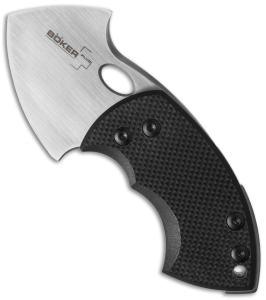 This is one Boker-TuffKnives collab you don't want to miss out on! The War Toad friction folder was Geoff Blauvelt's first knife, and now you can get a production version of the knife without losing the custom feel.
Protech Dark Angel OTF Automatic Knife : $235.00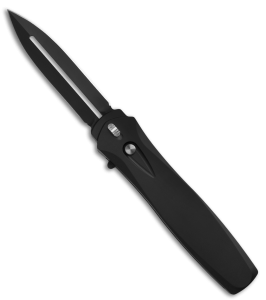 This single action OTF from Protech has great action and is made in the USA.
Benchmade 51 Balisong Blue G-10 : $259.25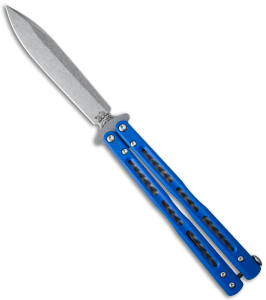 This is one Blade HQ exclusive from Benchmade you don't want to miss out on. This knife features Blade-HQ blue G-10 scales, titanium liners, a patented spring-latch locking mechanism, and D2 steel. It totals 9.25 inches in length and 3.24 ounces in weight, and it also comes in a black-finished blade.
The first 100 knives sold will also include a Mike St. Clair carbon fiber pocket clip with the knife ($30 value).
Cold Steel Throwing Star (Set of 3) : $21.99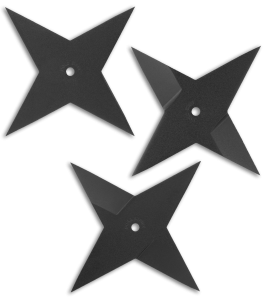 Perfect your throwing skills with this set of throwing stars from Cold Steel. This set includes three knives: one light, one medium, and one heavy throwing star.
Zero Tolerance 0301ST Assisted Knife: $199.99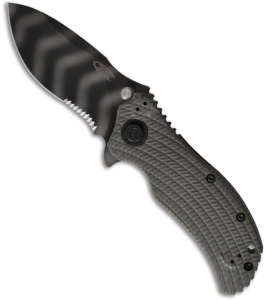 This knife is a Ken Onion-Strider design that features the SpeedSafe assisted opening system. It features S30V steel and a frame lock, and it totals 8.50 inches in length with an overall weight of 8.25 ounces.
Emerson Protech CQC7-A Automatic Tuxedo Punisher  : $189.00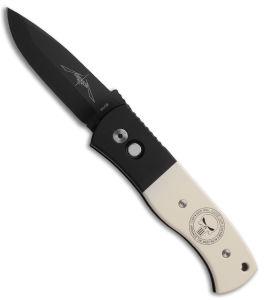 This classy knife combines the design of the Emerson CQC-7 with the speedy action of an automatic knife.
H&K Tumult OTF Automatic Knife : $149.99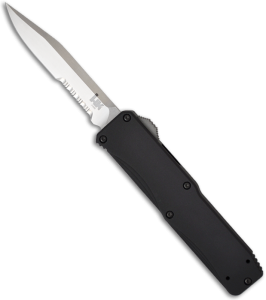 This dual action OTF has D2 steel, an aluminum handle for lighter carry, and an ambidextrous sliding button for easy operation.
CRKT Carson M21 Special Forces Knife : $54.99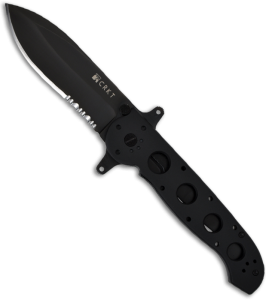 This flipper has some neat features that allow it to virtually become a fixed blade when open. It also has clip options that offer four-position carry for belts or webbing.
Kershaw Cryo Assisted Opening Knife : $19.99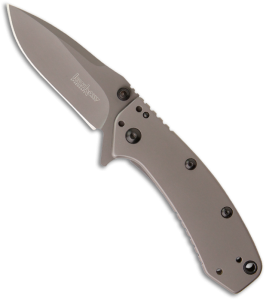 The Kershaw Cryo is a great bang for your buck, and it's an even better deal on this fine Black Friday! The Cryo is a great knife for everyday carry.
Lightning OTF (green and orange models only) :$19.99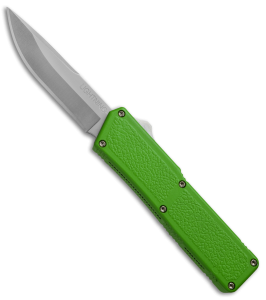 This is one of the best OTFs around for its budget-friendly price.
Boker Kalashnikov Automatic Damascus :$69.99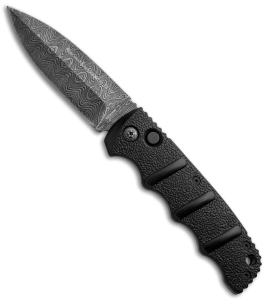 The Kalashnikov is a classic from Boker with powerful automatic action, and it's even cooler with a Damascus blade.
CRKT K.I.S.S. Assist Assisted Knife : $22.99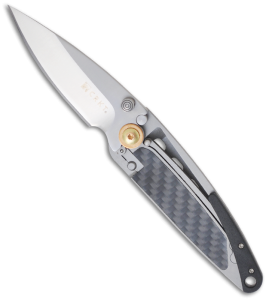 You can't go wrong with this CRKT assisted-opening knife and the addition of carbon fiber. You just can't.
Kershaw Skinning Fixed Blade Knife: $27.99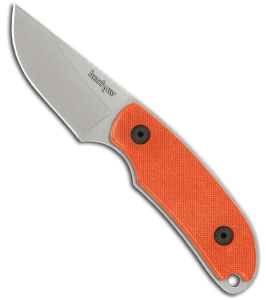 This hollow-ground fixed blade makes a great hunting companion.
Ka-Bar Zombie Mule Folding Knife : $35.99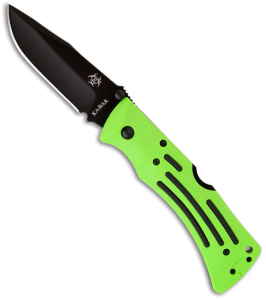 This Ka-Bar is great for everyday carry—even in the event of a zombie apocalypse.
CRKT Dragon Fixed Blade (Black & Tan Models on Sale) : $19.99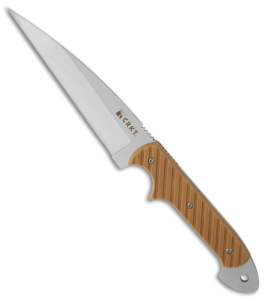 This wharncliffe is quite a versatile knife. It totals 9.25 inches in length and 1.19 ounces in weight overall.
Boker Kwaiken Folding Knife : $74.99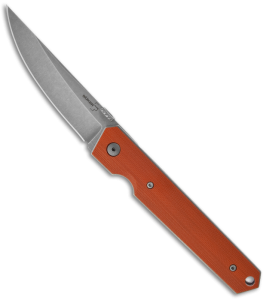 The Boker Kwaiken is a well-known folder designed by Lucas Burnley. This orange version can only be found at Blade HQ.
Ka-Bar Dog's Head Trailing Point Hunter : $75.00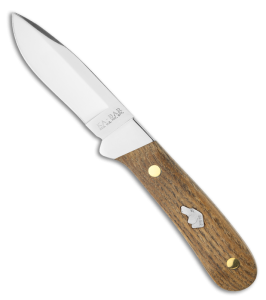 This Ka-Bar features D2 steel and "polished reclaimed American Chestnut scales." Overall, this knife comes to 7.75 inches in length and 4.8 ounces in weight.
CRKT Li'l Guppie Multi-Tool : $15.99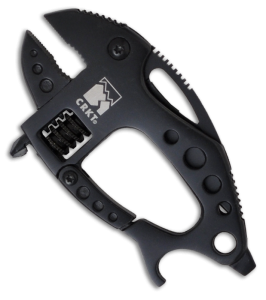 This CRKT multi-tool includes a 10mm adjustable wrench jaw, a bottle opener, a flat-head screwdriver, a Phillips screwdriver, and wharncliffe blade.
Kershaw Carbon Fiber Skyline Folding Knife : $89.99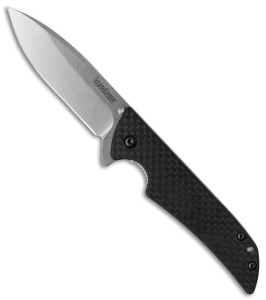 The Skyline has always been a great folding knife for everyday carry, and now it's even more elegant with the addition of a carbon fiber handle.
Zero Tolerance 0300BW Assisted Knife : $199.00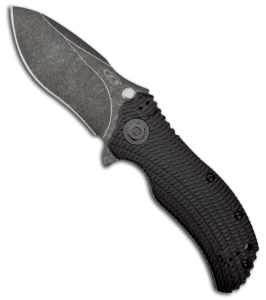 This ZT has spring assisted action and a sweet Blackwash finish on its S30V blade.
Grindworx Blue Paracord Lanyard : $4.40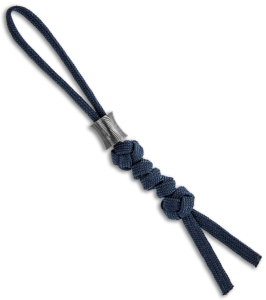 Every knife needs some paracord love! This paracord lanyard features a Damascus bead and the lanyard measures 6 inches long overall.
PrepCord OD Green Paracord : $5.99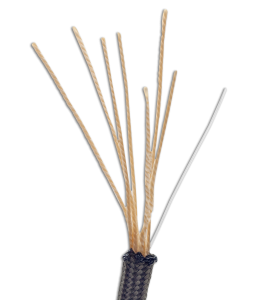 This is some of the coolest paracord you have ever seen. PrepCord contains one strand of fishing wire inside of it that you can use for anything from fishing to sewing. Use PrepCord like regular paracord until you  need the fishing wire.
 When you spend…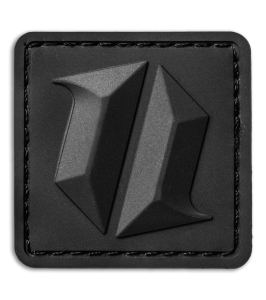 …$25, you can receive a free limited edition blackout version of the Blade HQ PVC Patch. Simply type "Blackout Patch" in the notes at checkout and we'll send you a free patch. (Limit one per customer through November 30, 2014 while supplies last.)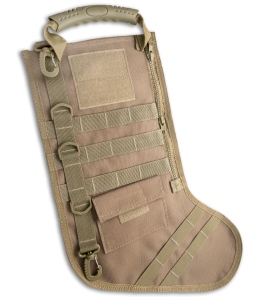 …$99, you can receive a free Coyote Tan Tactical Stocking and a free Blackout Blade HQ Patch. Simply type "Tactical Stocking" in the notes at checkout and you'll receive a free stocking and Blade HQ Patch. (Limit one per customer through November 30, 2014 while supplies last.)
I hope you enjoyed your Thanksgiving and that you get the opportunity to take advantage of these great sales!
Check back next week for more awesome knife content!