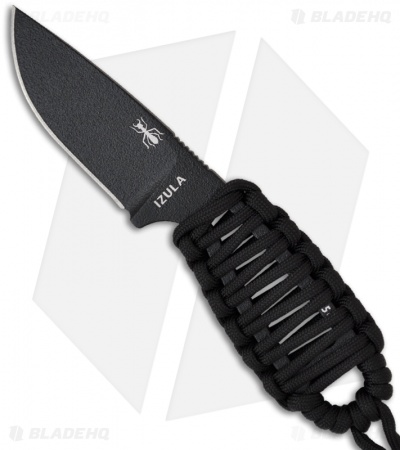 If you are looking for a great fixed blade knife you should consider going with the ESEE Izula. The Izula is the perfect concealed survival blade because it is small, lightweight and has an extremely durable blade. It is named after the bullet ant of Peru which locals call the Isula. This is considered the meanest and toughest ant in all of South America. ESEE chose this name because this small creature embodies the independent, aggressive and tough characteristics of the Izula knife. This powerful little knife will hold an edge for a very long time no matter how hard you are using it. Because it is an ESEE knife it comes with a lifetime warranty that is simple and hassle free. This is a brand that stands behind their products: They are happy to fix or replace anything that may happen to you knife.
Another popular feature of the ESEE Izula is the unique design and variety of vibrant blade colors. This sleek knife comes in black, pink, grey, fire ant red, venom green, olive green and desert tan. These knives are all unique and quickly sell out wherever they are sold.
You can get the knife with a few different handle designs including a skeletonized steel handle (pictured above), a survival cord wrapped handle (pictured at top) or a solid micarta canvas handle. If you get the skeletonized Izula and decide later that you would rather have a solid handle, you can buy canvas micarta scales to covert the knife handle.
All of the Izula knives also come with a custom black injection molded carrying sheath for a comfortable concealed carry. The knife includes a length of survival cord that can be used as a lanyard or to wrap the skeletonized handle on your own.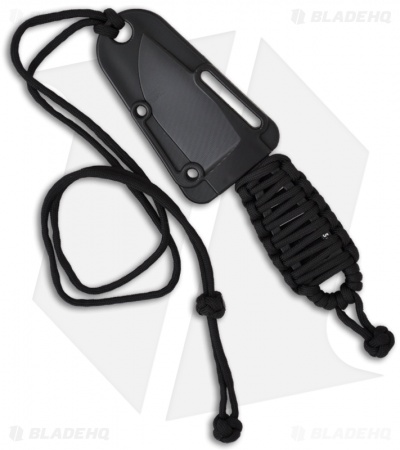 This is the perfect size for an all-purpose survival knife that you can use as an every day carry. If you want durability, lasting sharpness and just an overall feel-good knife, the ESEE Izula is the knife for you.
Specifications:
Overall Length: 6.25″
Blade Length: 2.88″
Cutting Edge: 2.63″
Blade Width: 1.0″
Thickness: .156″
Steel: 1095 Carbon
Grind: Flat
Weight: 2 oz (3.2 oz with sheath)
Each knife is engraved with name, logo and unique serial number.