First off, lets get familiar with what a lumen actually is. The definition of a lumen is a measure of the total amount of visible light emitted by a source. It is a pretty complex equation to find out exactly how many lumens a flashlight is. Mathematics aside, the best way to think of lumens is to compare them to birthday candles. If you have 1 candle 1 foot away from your face, it emits the same amount of light as 1 lumen. If you have 1000 lit candles, that is going to be equal to 1000 lumens. Don't let your lumen-ego get the best of you. A high quality reflector used in a 1 lumen flashlight can out perform a 10 lumen flashlight that has a cheap reflector or no reflector at all. We won't go into the nitty-gritty details of reflectors, but quality does play a role in the light distance of a torch. Generally, the more lumens that you have, the farther your light will travel. Keep in mind the more lumens used in a flashlight the shorter its battery life. It comes down to this:  Do you truly need a flashlight with thousands of lumens? The answer simply is….maybe. The job that you plan to perform with the flashlight depends on how many lumens you will really need. If you are involved in search and rescue, you will obviously need more lumens than a flashlight that is just going to be used in your home when the power goes out. When you are out looking for flashlights, you will find that the bulk of them are from 10 to 100 lumens. For example, the Fenix TK7has 2200 lumens: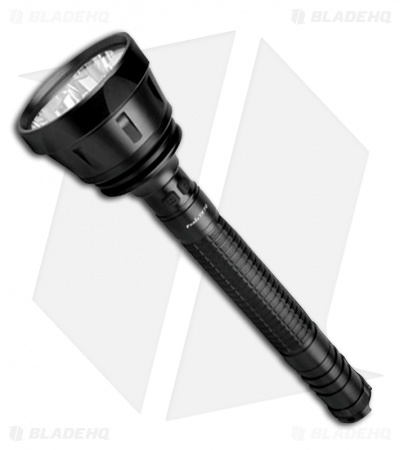 Given the  high amount of lumens, this flashlight is capable of throwing a beam about 720 meters. If you are unfamiliar with how far that is, it is just under half a mile. The only job I can think of with a beam like this is if you are looking for someone lost on the woods, like someone involved in search and rescue parties.
When looking for a flashlight that is going to be used in your home for times like when the power is out, a flashlight with about 10-25 lumens will more than suffice. Here is a great example of a flashlight that is good to have around your home to light things up a bit. It's the LED Lenser P2 LED Flashlight (13 Lumens):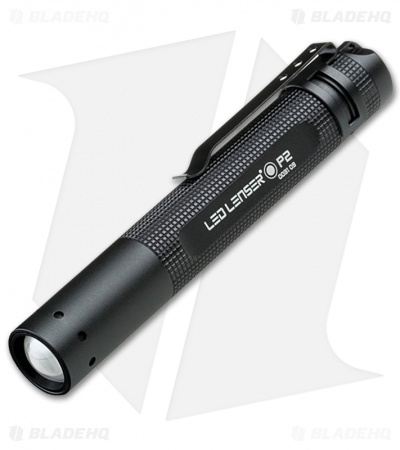 What makes this great for household use is the fact that is a very compact light is is just under 4 inches in length making it easy to store in a drawer or anywhere else you want it place it in your home. It has 13 lumens, which isn't super bright, but it will definitely do it's job in the home. Another great thing about this light is that it weighs just over one ounce. The beam that this light throws is roughly 23 meters long (about 65 feet).
Now if you are looking for a torch to take camping with you, you are going to need a some more lumens. Any flashlight that I take with me camping ranges from 35-60 lumens. Obviously, if you hiking in the dark, you might want a a light with closer to 60 lumens. A great example of a light to take camping with you is the Schrade Tough Small Tactical LED Flashlight STF3 (45 Lumens):
This flashlight has a high-powered LED bulb in it with a high and low mode setting. Having different settings allows you to have control of the flashlights battery usage. Whether or not you use them is up to you, but it's convenient having options. The body of this torch is very tough. It's made out of anodized T6061 aircraft aluminum which translates into a lightweight flashlight. The best thing about this light (in my opinion) is that you don't have to buy any fancy batteries for it. It runs off of 1 AAA battery.
Now, if you want something that can do it all, you won't need much more than 100 lumens. Police officers usually carry a flashlight that has at least 90 lumens. If you are looking for something fairly similar to what some of them might carry, the Klarus XT1A High Performance LED Flashlight Cree XP-G R5 (150 Lumens) is your flashlight: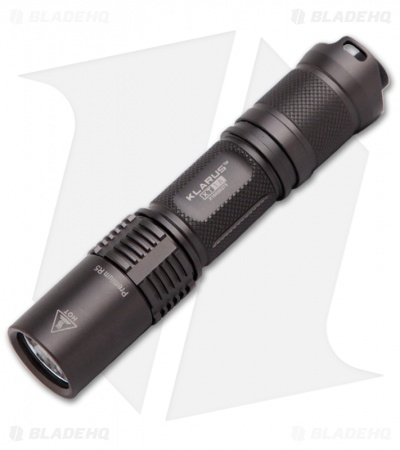 This is part of the Extreme Tactical line of flashlights from Klarus. This is a very compact yet very powerful flashlight. It is just under 5 inches, but puts out 150 lumens. There are 4 different settings ranging from high to low and a disorienting strobe setting. This light is very easy to operate and is guaranteed to light your way. My favorite thing about this flashlight is that is takes AA batteries.
Quite frankly, you don't need the brightest flashlight on the block (even though that's sometimes fun to have anyway). I would say that the brightest flashlight that I would ever get ranges from 30-150 lumens. I don't have much use with anything more powerful, even though they are fun to have anyways.
Let me know what flashlights you use and for what purpose.