Lately, I have not been able to find or buy enough Kershaw knives. My most recent obsession, specifically, is a Tim Galyean designed knife, the Kershaw Rake: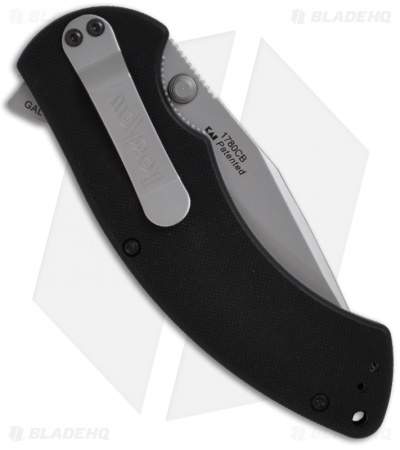 I don't have very large hands and this knife fits nice and snug in my hand. If you have larger hands, you might not be able to fit all of your fingers on this one. The G10 scales promise a firm grip on the handle. It also features a very subtle bead blast pocket clip design with "Kershaw" running up it. The pocket clip is tight but not to the point where you are struggling to remove from your pocket. Also, the pocket clip is ambidextrous and reversible for a tip up or tip down carry.
The next thing that is sure to catch your eye is the blade. It has a very thick and rugged look to it. The composite blade edge of the knife consists of a wear-resistant Crucible CPM-D2 steel. As for the spine of the blade, it has a high-performance Sandvik 14C28N steel with jimping to increase traction. With this type of blade, it makes it excellent for carving or slicing.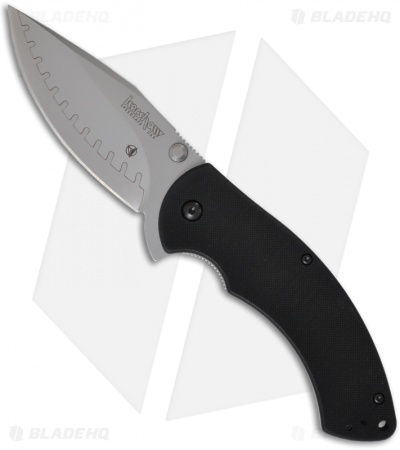 With such a large blade, you normally might be concerned with how well the blade locks up. Another worry might be how the well SpeedSafe design works on it. The blade always locks up flawlessly with the matte finished steel liner lock frame which perfectly aligns in the center of the blade. The SpeedSafe flips that size of a blade right. It isn't a fast spring assisted knife, but the size is enough to make up for it. The whole knife weighs in at 4.8 ounces.
Lets sum up the pros and cons:
Pros:
Comfortable G10 scales
Composite; Crucible CPM-D2 / Sandvik 14C28N blade
SpeedSafe with flipper
Comfortable carry
Overall solid knife
Ambidextrous / reversible pocket clip
Cons:
Not as comfortable if you have larger hands
Takes up a lot of space in your pocket
As you can see for yourself, in my opinion, the pros outweigh the cons by a long shot. Quite simply, I find it safe to say that this knife is a good choice if you are considering for purchase.