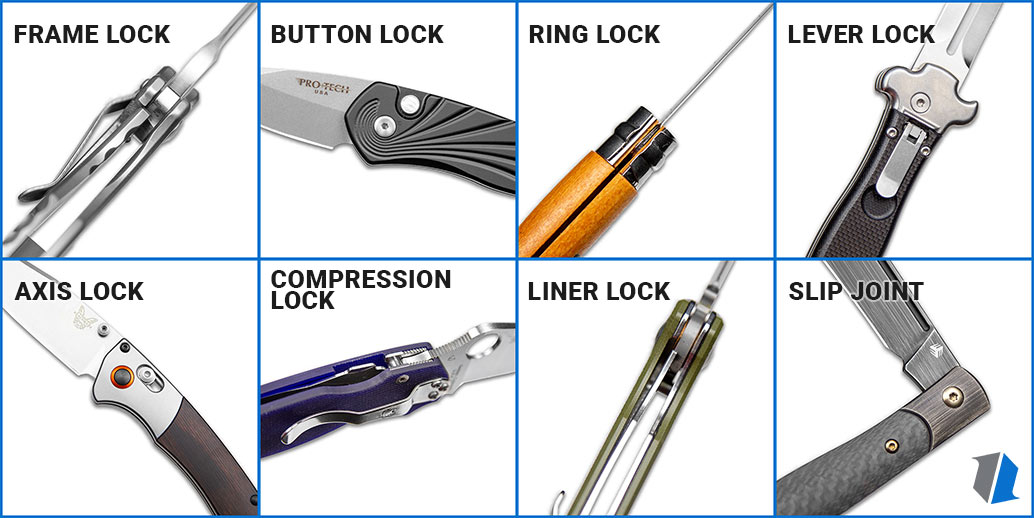 In an industry built on innovation, all the different knife lock types can be confusing—some pocket knives like the Protech Magic Whiskers border on being puzzle-like with hidden mechanisms built into the handle scales.
It doesn't have to be a mystery. Read on and in a few pain-free minutes you'll know how to open and close just about every pocket knife on the planet. Before we get too deep into things, remember that just about every knife lock type is sufficiently strong for general EDC use. The best systems tend to be ones that accentuate a one-handed operation for both deployment and closing.
The following lock types are ideal for one-handed operation: AXIS Lock, Compression Lock, Frame Lock.
The following lock types are primarily found on traditional knives: Friction, Slip Joint, Back Lock, Lever Lock, Bolster Lock.
The following lock types are known for their strength and toughness: AXIS Lock and Back Lock.
---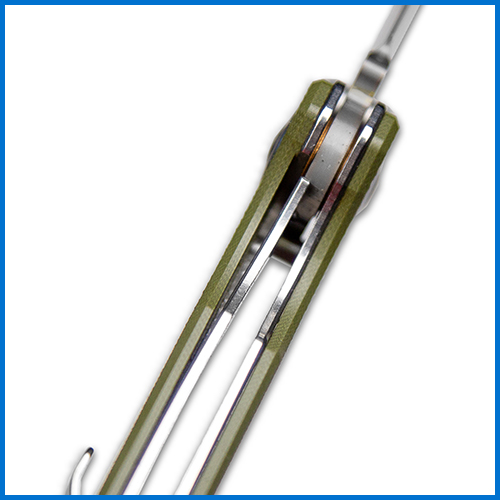 1. Liner Lock
Liner lock knives are abundant, simple, and generally more affordable.
In the modern knife community, there may be no more ubiquitous lock type than the liner lock. As the blade pivots into the open position, a tensioned piece of metal slides into place and butts against the tang of the blade. This tension keeps the knife locked into the open position with little chance or risk of it closing on your hand during use.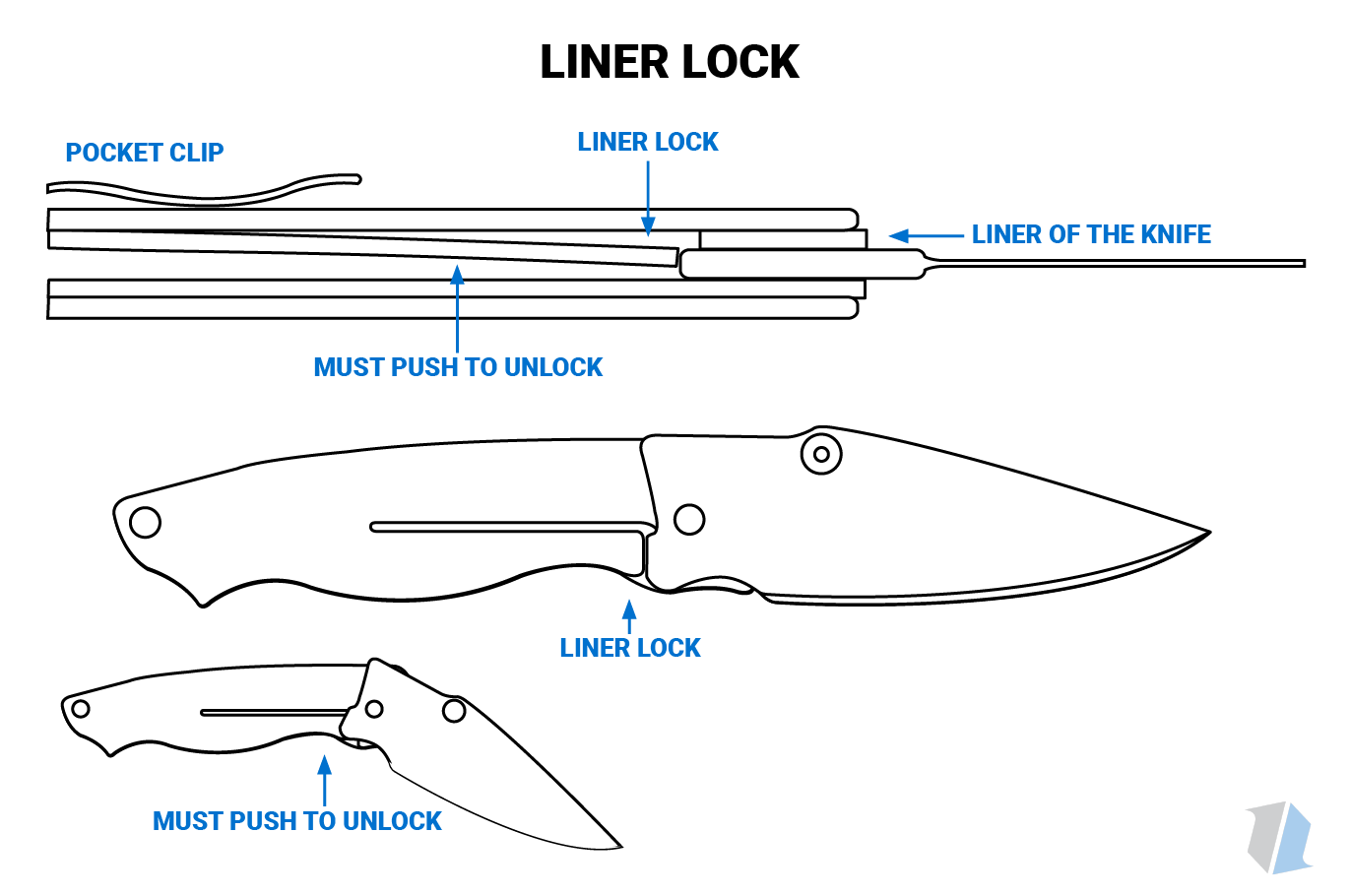 ---
2. Frame Lock
Frame lock knives are strong, reliable, and abundant.
The frame lock is very similar to the liner lock. The primary difference being that instead of a metal liner serving as the lock bar, the frame of the knife itself serves to lock the knife open. Frame locks are often found on titanium handled knives as titanium is very resistant to torsional forces. This lock system (sometimes referred to as the Reeve Integral Lock) was invented and popularized by Chris Reeve.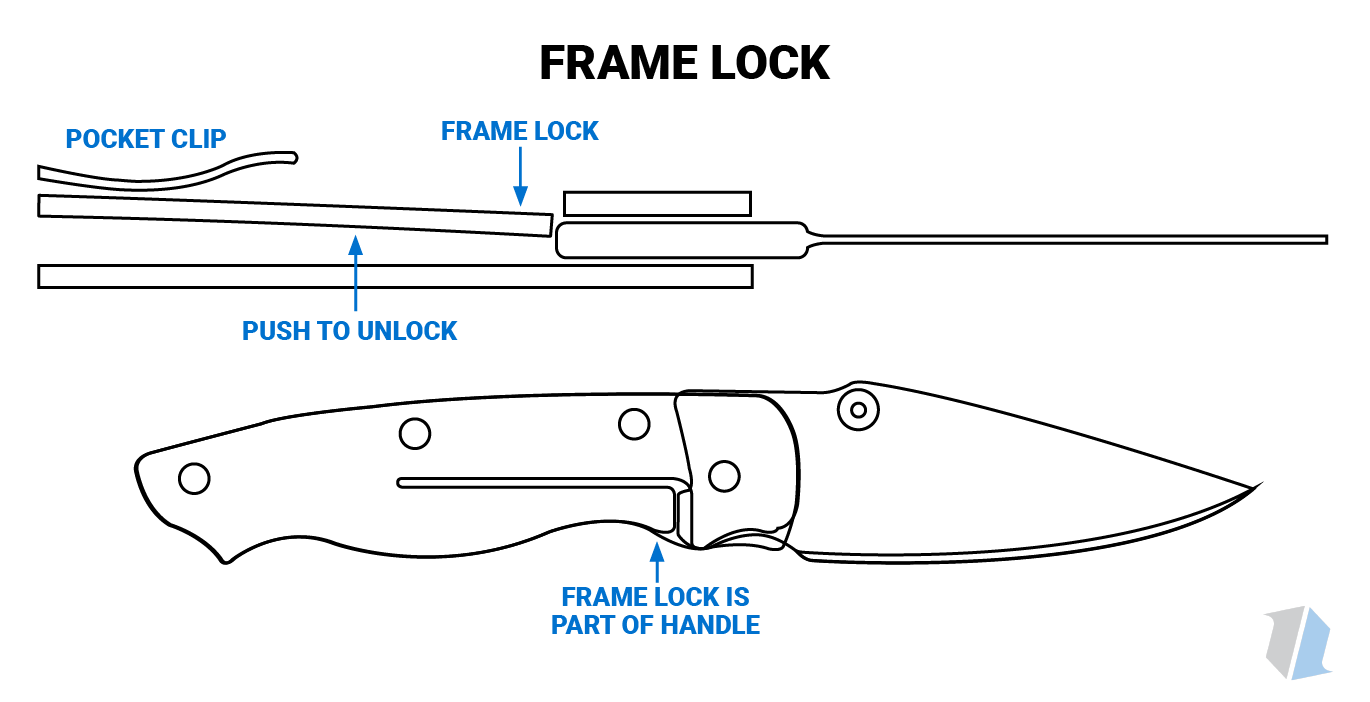 ---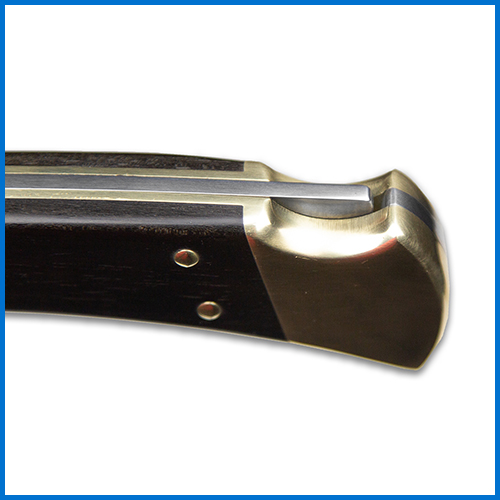 3. Back Lock
Back lock knives are strong, classic, and simple.
Back lock knives (also known as lockbacks) were popularized by Buck Knives in the 20th century. The lock back is dependent upon a notch in the spine of the blade and a pivoting rocker arm. A notch in the blade receives the pivoting rocker arm while a stop prevents over travel or blade play in the open position. Depressing the back lock enables the notch in the blade clearance for closure.

---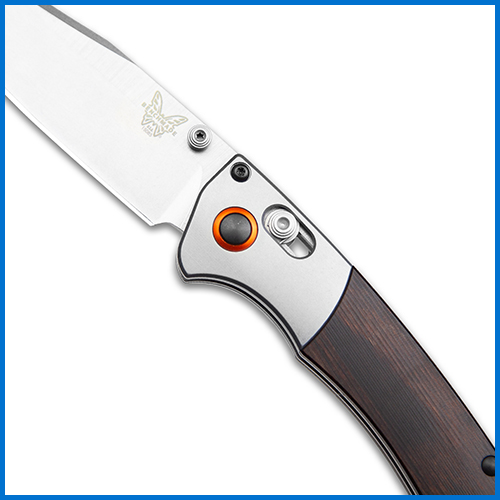 4. AXIS Lock
AXIS lock knives are ambidextrous, strong, and fun to use.
The AXIS lock has traditionally been found on Benchmade knives. Completely ambidextrous, the AXIS Lock is one of the most intuitive systems operationally, but describing the mechanism is not quite so easy. Omega springs tension the AXIS bar against notches in the blade. Pull back on the AXIS bar to create sufficient clearance for the blade to swing open or close. The Omega springs ensure lockup tension between the stop pin and AXIS bar.

---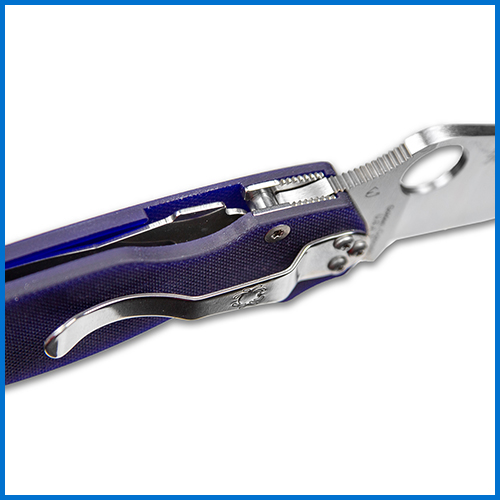 5. Compression Lock
Compression lock knives are strong, unique, and fun to use.
The Compression Lock is a system developed and patented by Spyderco. Taking this description directly from them, the Compression Lock is a lock mechanism that uses a leaf-like spring from a split liner in the handle to wedge laterally between a ramp on the blade tang and the stop pin (or anvil pin). It may sound complex, but functionally this system shines for its one-handed, secure operation.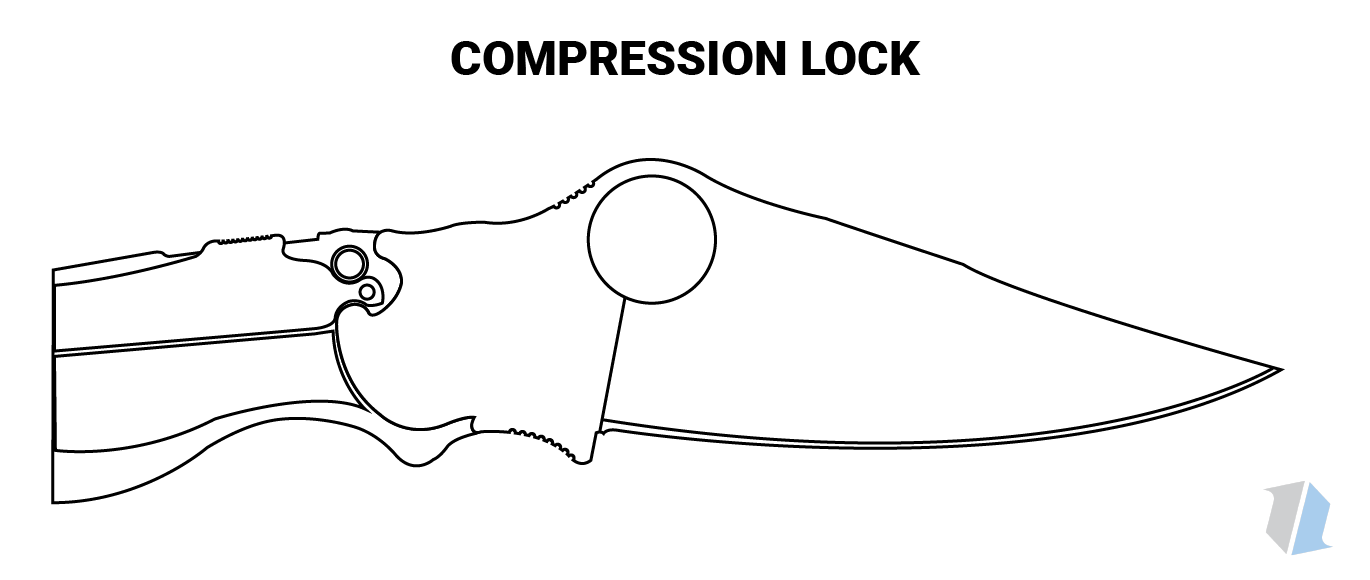 ---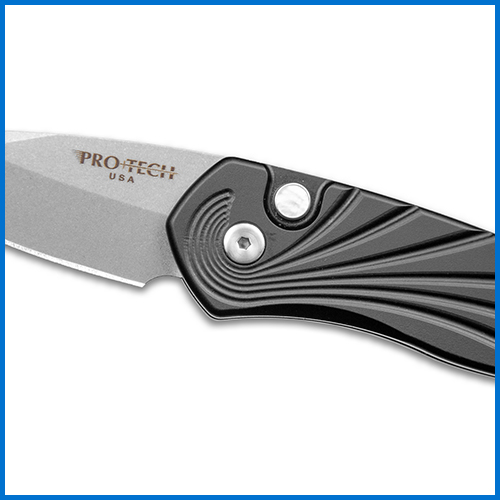 6. Button Lock
Button lock knives are reliable, durable, and often found in automatics.
Button locks (also known as plunge locks) are primarily found on automatic knives (although manual examples such as the Protech Cambria exist). Pressing the button releases lockup and allows spring tension to take over. An internal plunger system is responsible for lockup in both the open and closed positions. On manual button lock knives, an opening mechanism like a flipper or thumb stud is required for deployment.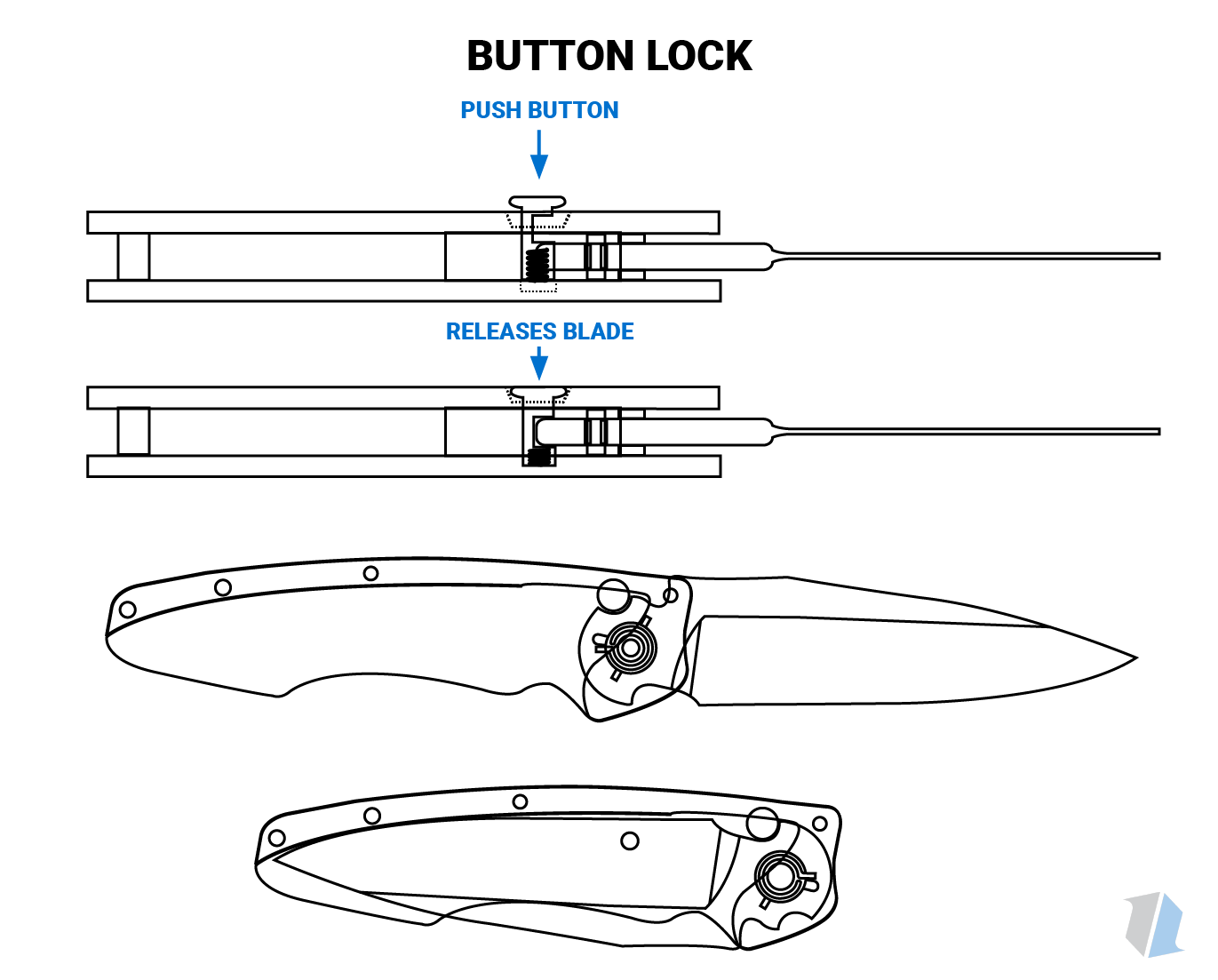 Shop Plunge Button Lock Knives
---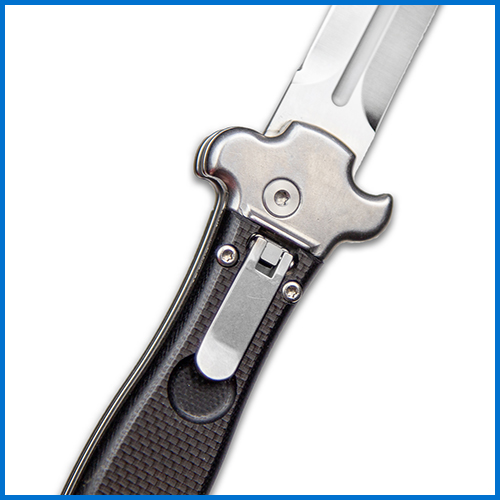 7. Lever Lock
Lever lock knives are fun to use, simple, and often found on Italian knives.
The lever lock system is dependent upon a tensioned pin fitting into a hole in the tang of the blade. Depress the lever in the handle scales to pivot the pin out of the hole. The spring tensioned blade will fire out into the open position. Lever locks are primarily found on traditional-style Italian switchblade knives.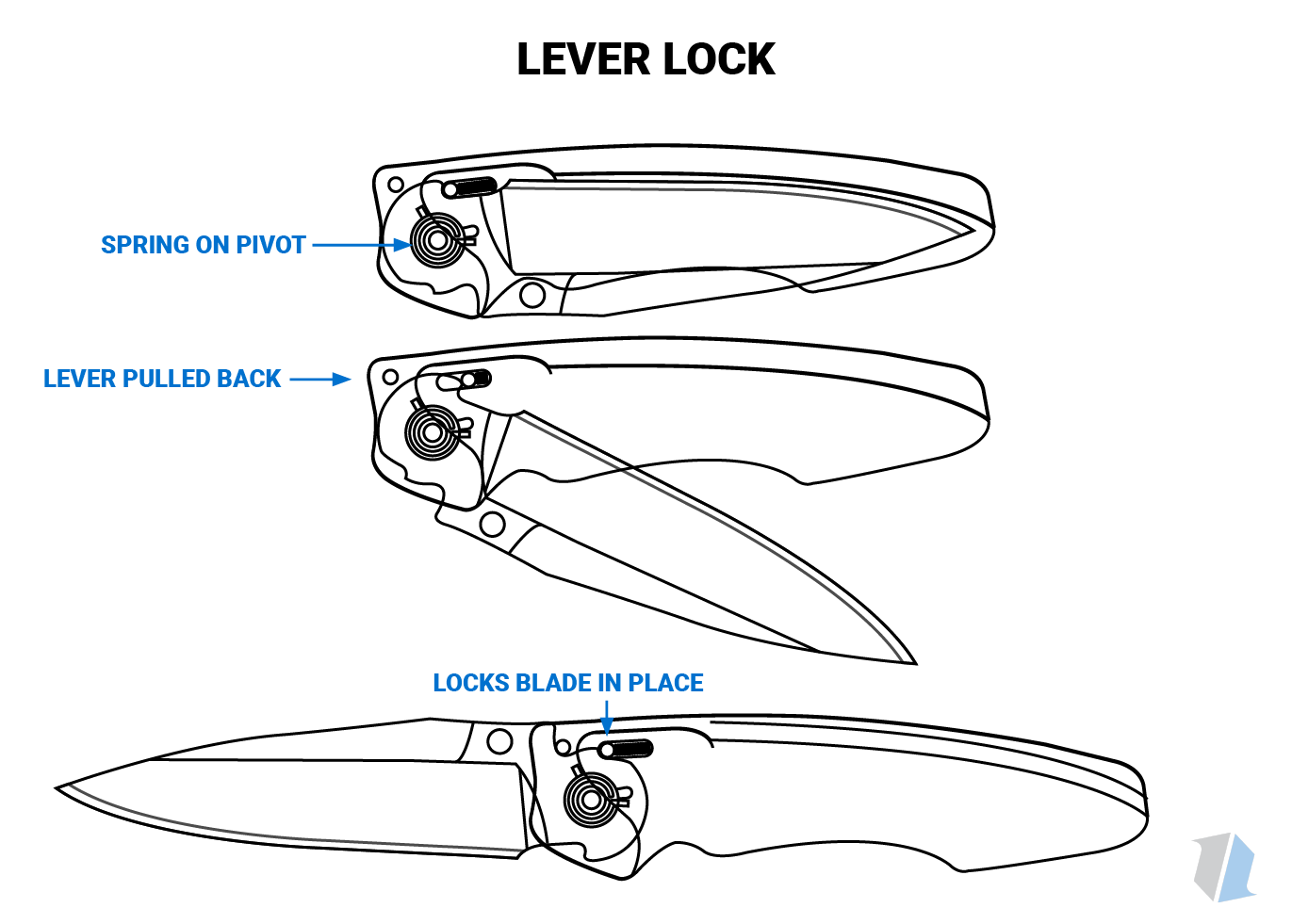 ---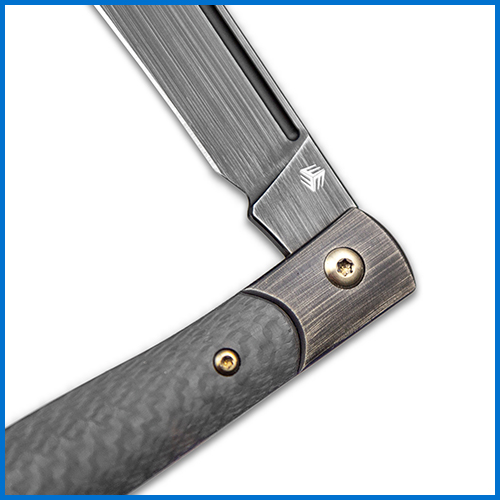 8. Slip Joint
Slip joint knives are classic, reliable, and traditional.
Slip joint knives are non-locking knives. Slip joints utilize a tensioned back bar to hold the blade in the open or closed position. Be careful while cutting with a slip joint. Any tension to the spine of your blade could potentially close it right on your fingers.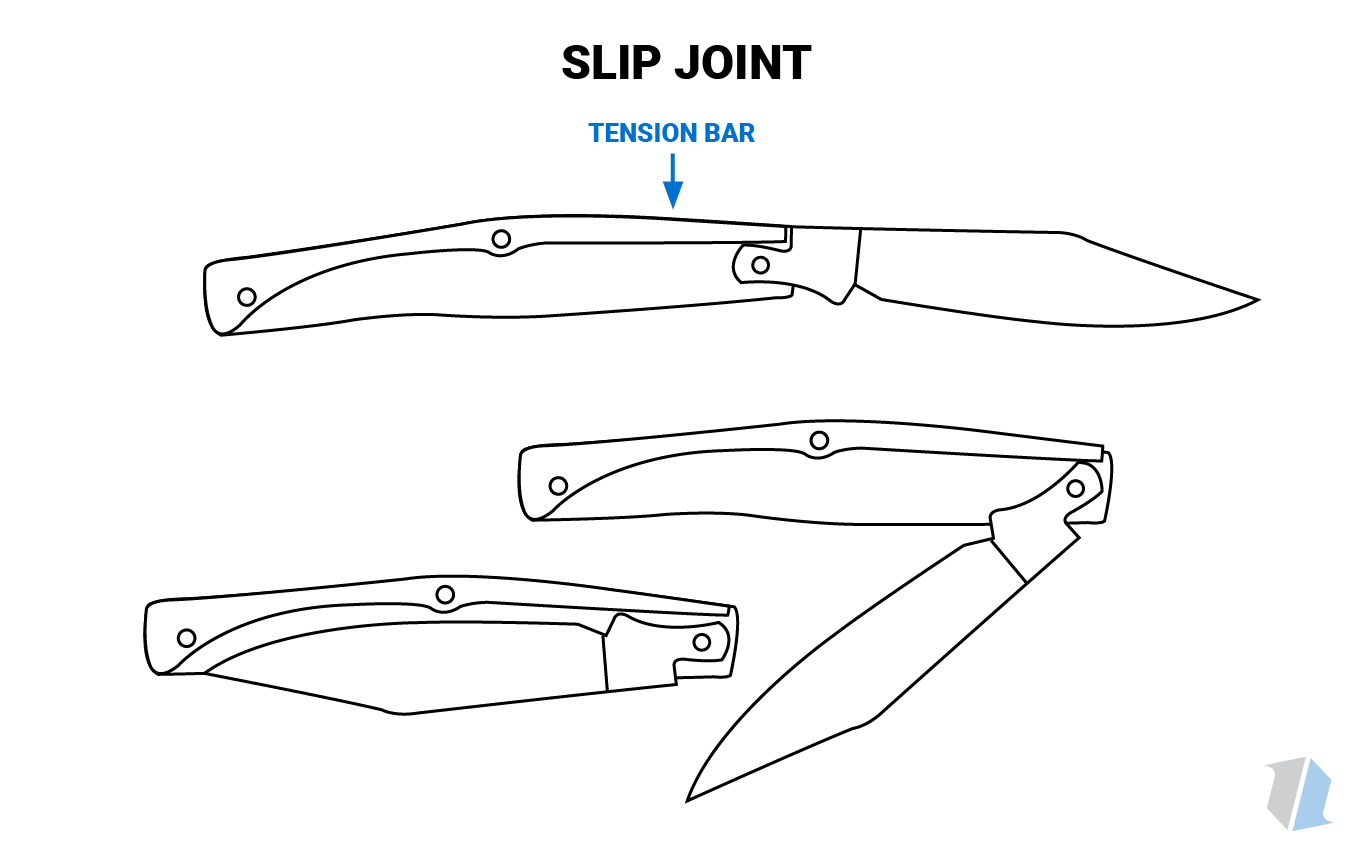 ---
Other Lock Types
Up to this point, we've covered the most common lock types. You may be familiar with the following locking mechanisms. While they are generally less common, they're definitely worth a mention.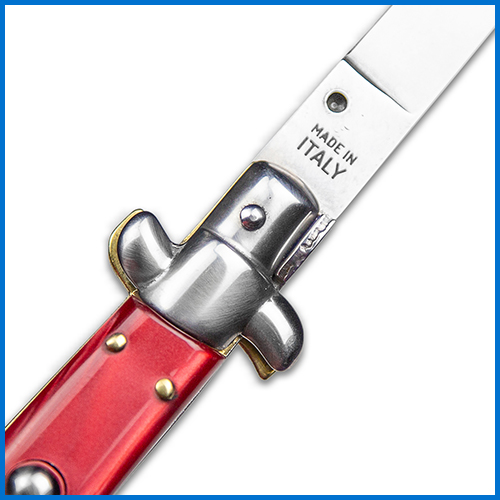 9. Bolster Lock
Bolster lock knives are unique, hidden, and often found on Italian knives.
The bolster lock is very similar to the lever lock. Instead of the mechanism utilizing a pivoting lever on the front of the scales, the bolster swivels to engage and disengage the pin. Also like lever locks, bolster locks are primarily found on Italian switchblade knives.
Shop Bolster Lock Italian Knives
---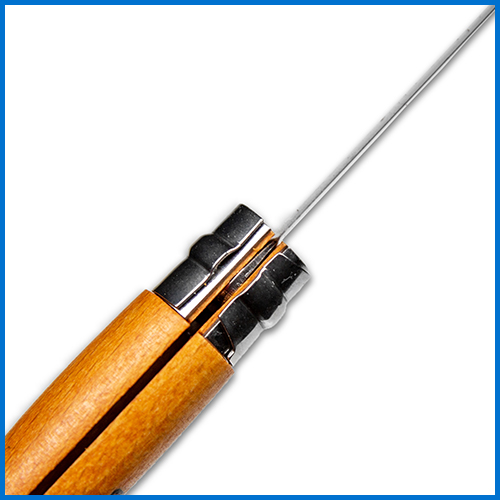 10. Ring (Virobloc) Lock
Ring lock knives are simple, unique, and intuitive.
Ring lock knives are not produced by many companies at all. The most popular brand of ring lock knife is made by Opinel (however Cold Steel has produced their own version in the past). A ring collar around the handle of the blade rotates freely enabling locking in the open or closed position. This system shines for its simplicity and ease of operation but at a cost when it comes to disassembly. Opinel has dubbed this the Virobloc lock.
---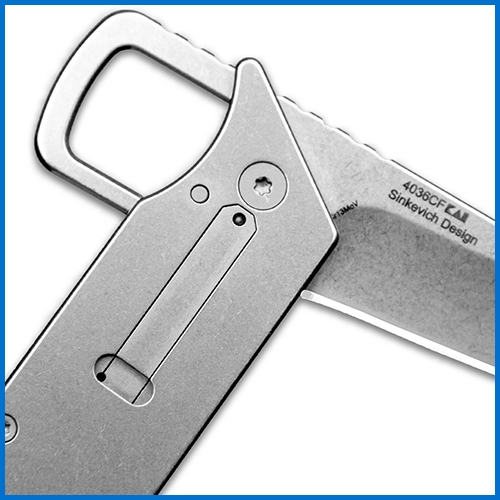 11. Friction Folder
Friction folder knives are practical, simple, and intuitive.
Calling a knife a friction lock doesn't really tell the whole story. Friction lock knives don't really lock at all. When closed a long tang extends from the blade. Pivot the tang into the open position and it disappears into the handle scales. In a sense, this is a locking system because your hand will prevent the blade from swinging closed during use.
---
KNIFE LOCKS CONCLUSION
Knife lock types can be pretty complicated, but hopefully after reading this article you've got a little newfound clarity. Worry less about the lock type on your knife and worry more about if your knife meets your needs and suits your taste. This list isn't an end-all be-all to lock types. There are certainly more out there. We chose to focus on the 11 that you will see the most in knives today.
You already know Blade HQ has all the knives. For all the best knife updates, follow Blade HQ on Instagram, Facebook, and Twitter.
LEARN MORE
Do you want a sleek slip joint or a durable lock back? How does the Compression lock stack up to the competition? Check out our lock strength tests below as we examine some of the most popular lock types to find out.
---
OTHER BEST KNIFE GUIDES
Still in that information gathering phase? We've got a bunch more guides on many different topics! Happy hunting and may you find that one special knife of your dreams.