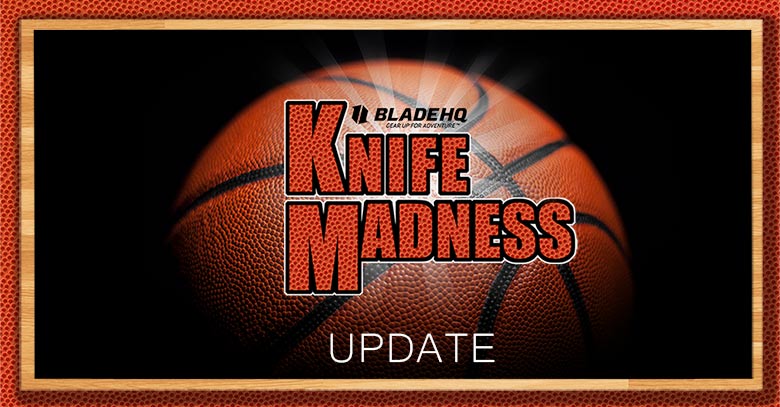 The week one match ups have ended, and what a riveting week it was.  Some of the games were almost too close to call, while others were a complete landslide.  Going into week two, things are looking to only get better.  We have some real heavy hitters lined up to take the court.    Did your favorite knife move on to round 2?  Make sure to keep voting and help your favorite pick go all the way!  We will be moving to round 3 on Wednesday.  So be sure to check back every day this week!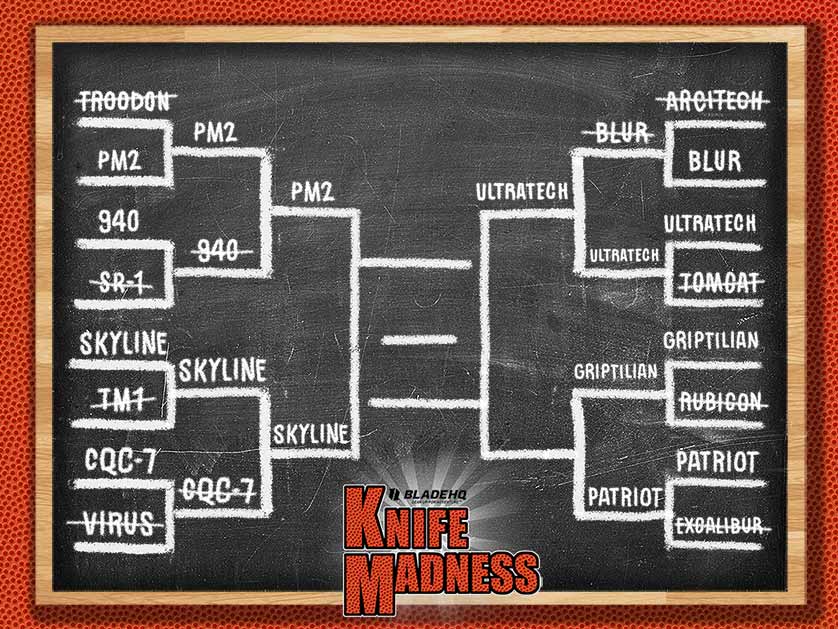 Spyderco Paramilitary 2 Vs Benchmade 940
Monday the 23rd 12 pm-4 pm
VOTING HAS ENDED FOR THIS MATCH!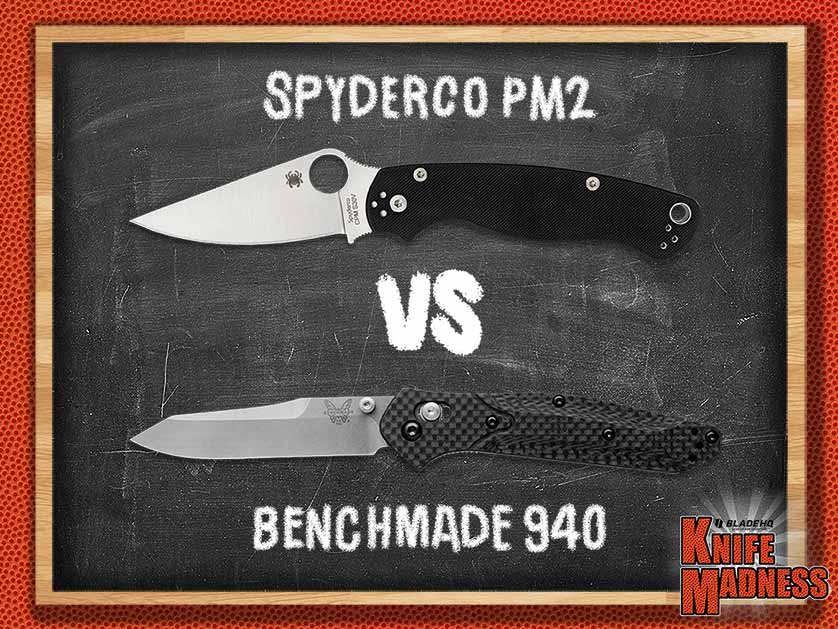 Things are really heating up this week folks.  This was one of our closest rounds yet!  The Paramilitary 2 barely (and I do mean barely) took the win over the  Benchmade 940!  This was the perfect match to start round 2.  Looks like the Paramilitary 2 will be moving on the the final four!  Does it have the tactical advantage?  Check back on Wednesday and help it go all the way!
Kershaw Skyline Vs Emerson CQC-7
Monday the 23rd 4pm-8pm
VOTING HAS ENDED FOR THIS MATCH!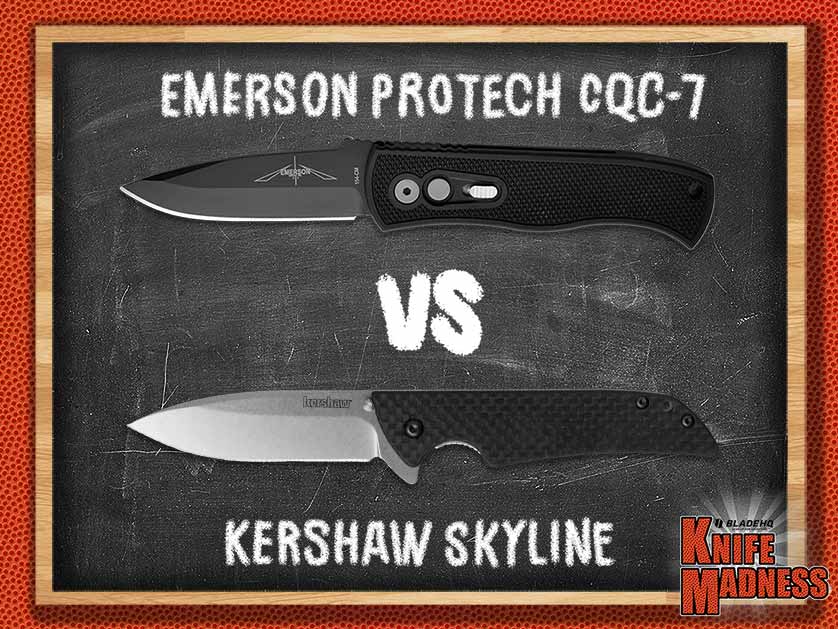 It was anyone's game this round!  We honestly didn't know what to expect.  It was a gentleman's EDC vs a Tactical EDC.  Class versus brass, so to speak.    In this "any mans" game it was the Kershaw Skyline that proved to be a fan favorite, and pulled forward to take the win.   The Emerson Protech CQC-7 is nothing to be trifled with, but in this round, it just didn't have the defense to keep up with the Skyline.  It's off to the final four for the skyline.  Will its class be enough in the next round?  Check  back on Wednesday and see if it has what it takes!
Kershaw Blur Vs Microtech Ultratech
Tuesday the 24th 12 pm-4 pm
VOTING FOR THIS MATCH HAS ENDED!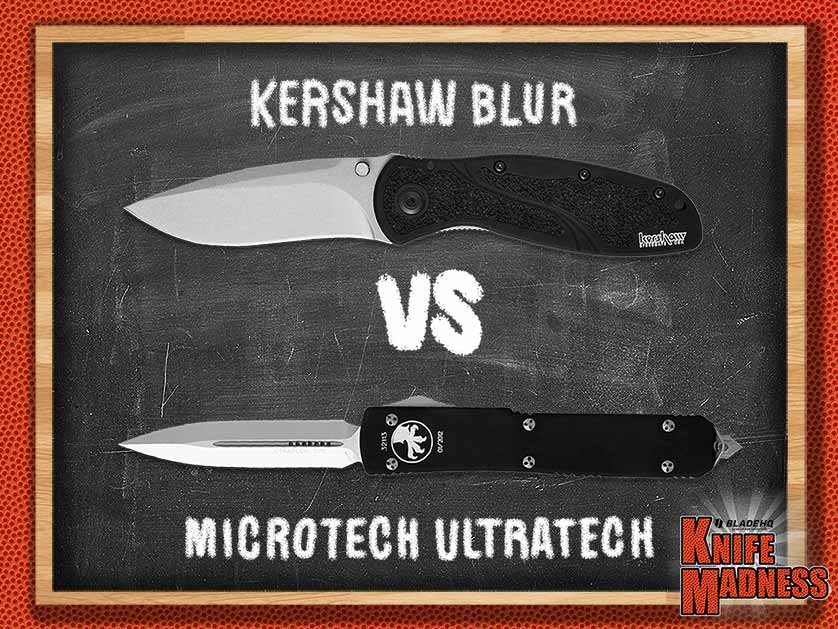 The Kershaw Blur was just not fast enough this round.  No matter how hard it tried it just couldn't keep up with the  Microtech Ultratech?   The Microtech Ultratech may be an Out The Front knife, but it made sure to watch its back this in this round.  It had a red hot defense.  The Blur just wasn't able to land a shot.  The Ultratech will be moving on to the final four.  Tune in tomorrow to see if this OTF can keep up the winning streak!
Benchmade Griptilian Vs Emerson Patriot
Tuesday the 24th 4pm-8pm
VOTING FOR THIS MATCH HAS ENDED!!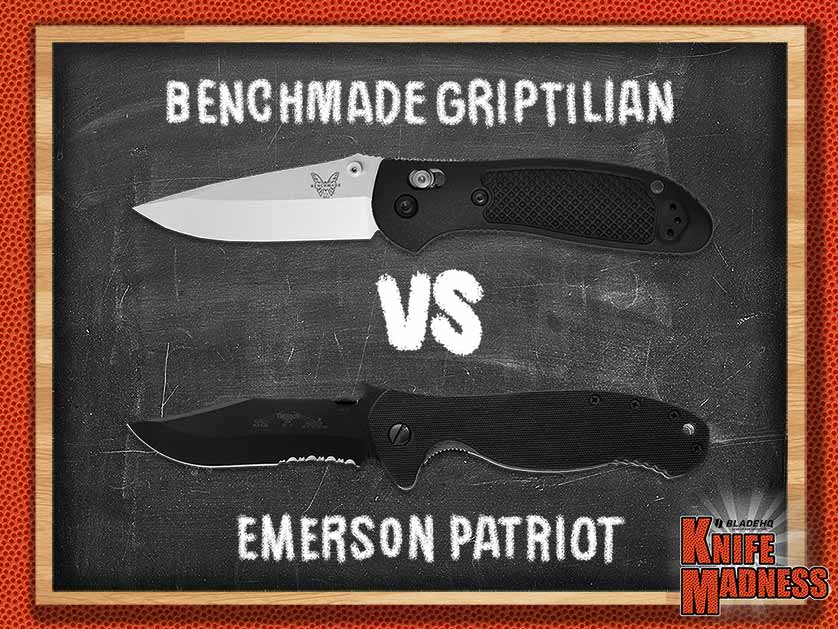 The Emerson Patriot may be an every mans knife, but going up against the Benchmade Griptilian, it was anyone's game.  The patriot fought hard, but ultimately the Benchmade Griptilian slithered through the defenses and took the win.  It will be moving on to the final four!  But does it have the snakelike cunning to go all the way?