As you may or may not be aware, every January, knife manufacturers introduce their new product for the year at an event called SHOT Show. One of the new knives Kershaw introduced for 2014 is this BlackWashed version of the Kershaw Leek: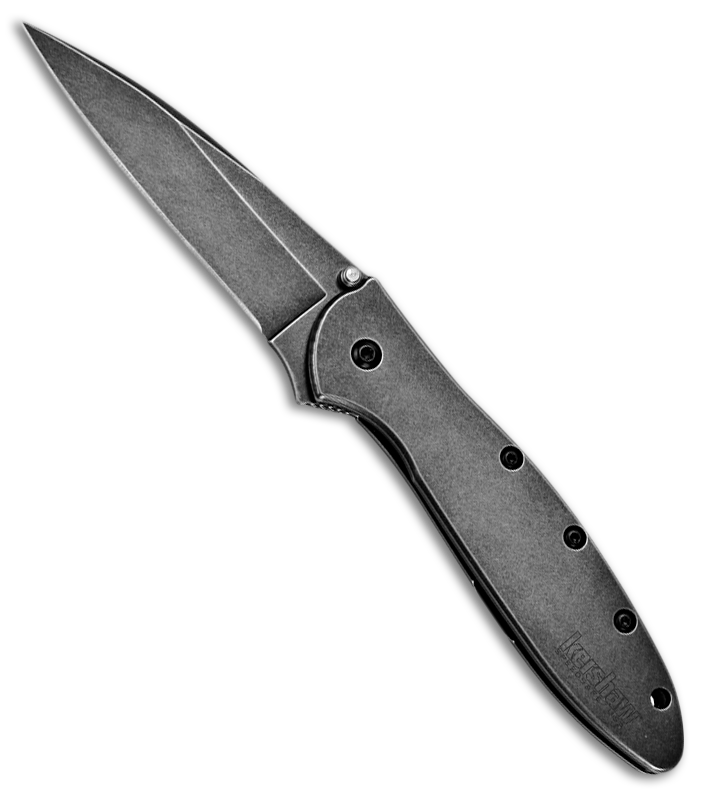 The Leek is one of Kershaw's most popular knives, and now it's got an awesome BlackWash finish. The BlackWash's purpose is twofold: it gives the knife and handle a unique look, but it also helps to protect the blade and it will hide any scratches gained from normal, everyday use. It's hard for a lot of people to make that first cut with a new blade and scratch it up, but BlackWash finish might remove those reservations.
Kershaw offers a lot of quality for your money, which is another reason why the Leek is a seriously awesome blade. The Leek has Kershaw's SpeedSafe® assisted opening system, so it's got quick action, and it also has a  tip safety lock that keeps the blade from firing accidentally.
Find out more at Blade HQ, and get yourself a BlackWash Kershaw Leek!