We met with the guys from SOG Knives today, and they told us about some of their stuff they have in the works for 2011.
SOG Aegis Mini Assisted Opening Knives – AE-21, AE-22, and the AE-24
This is going to be a smaller version of the popular Aegis assisted opening knife. It will feature a 3″ blade made from AUS 8 steel.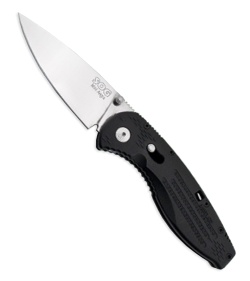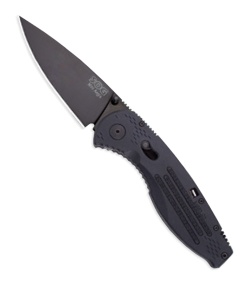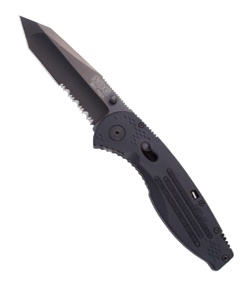 SOG Blink Assisted Opening Knife – TBBA-99
The blink is now going to be offered with a black tini blade.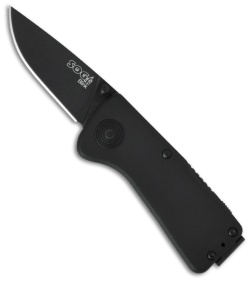 SOG Contractor Pocket Knives – I (EL-10), II (EL-20), III (EL-30), and IV (EL-40)
This is a line of knives designed by SOG specifically for tradesmen, including electricians, and handymen. This series will feature 6Cr12MoV blade steel, incorporates holes for stripping wire, and features lockback designs.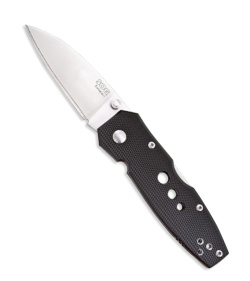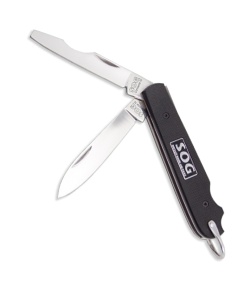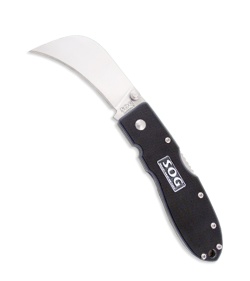 SOG Cross Cut Multi-tool – CC51
This new multitool from SOG is very nice. This tool will be 10-in-1, and will include scissors, plain blade, nail file, medium screwdriver, small screwdriver, bottle opener, tweezers, toothpick, and ruler. All in all, a great little tool.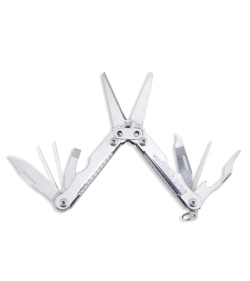 SOG Demo Fixed Blade Knife – SSD01
The SOG Demo knife is so rare, it has become something of an urban legend. This was a very, very rare knife that was given to the Navy for missions in North Vietnam. Only thirty-nine were originally made, and only one is known to exist today. SOG has figured out a way to reproduce this knife in a modernized way. It will feature a AUS 8 steel blade.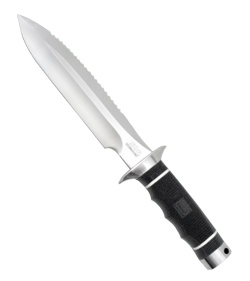 SOG Field Pup Fixed Blade Knife -FP4, FP5, FP6
This knife is available in a small (Field Pup I) or a larger (Field Pup II) version. The small version will have a 4″ blade and the larger version has a 4.75″ version.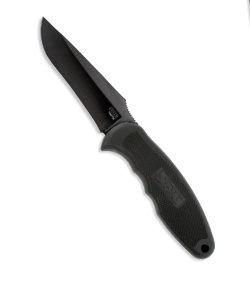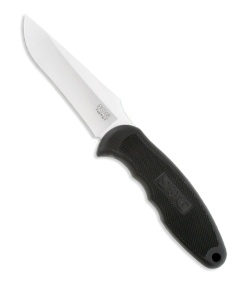 SOG Fielder Pocket Knife (Mini, Regular, and XL versions) – FF-33, FF-30, and FF-34
This is a beautiful new knife from SOG. The mini folder will have a blade length of 2.75″, the regular size model 3.3″, and the XL will have 4.125″. All knives will feature 7Cr13 stainless steel.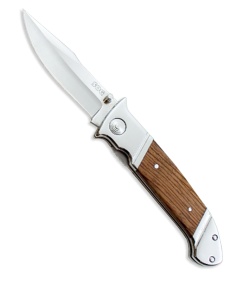 SOG Firestarter/Sharpener – SH03
This is a cool combination firestarter and sharpener. There are actually two sharpeners, one is a diamond pad and one is a cylindrical ceramic sharpener which doubles as a firestarter.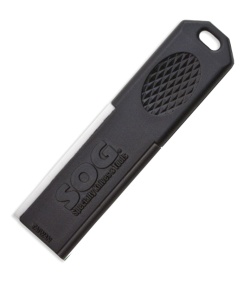 SOG Flash Rescue Assisted Opening Knife – TFSA-6, and OFSA-6
The Flash Rescue is basically a Flash II with a safety blade. These knives feature partially serrated AUS 8 steel blades.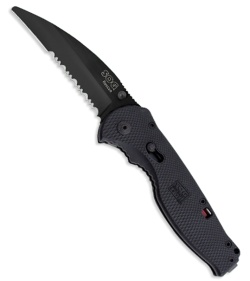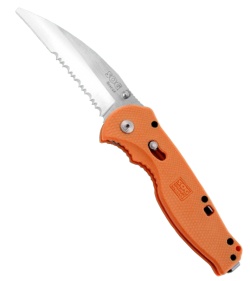 SOG Force Fixed Blade Knife – SE38
This is a exciting new knife that is anticipated to be released in the second quarter of 2011. This knife will have a 6″ AUS-8 blade. SOG claims that it will be virtually indestructible.


SOG Forge Fixed Blade Knife – FG01
This is a pretty new knife from SOG. It has a VG10 san mai blade and has a very distinctive pattern. This knife will feature a 6″ blade.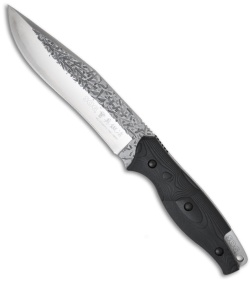 SOG Jungle Canopy and Jungle Warrior Fixed Blade Knives – F15, and F14
These are new additions to SOG's Jungle Series. These are some wicked blade shapes. Both knives feature 8Cr13MoV stainless steel blades.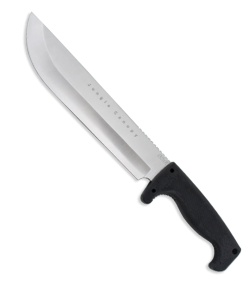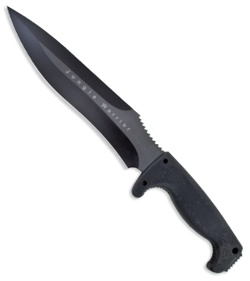 SOG Magnadot Pocket Knife – S301
This is a beefy, beefy pocket knife. It has a 3.63″ 7Cr17MoV stainless blade with a thickness of .154″.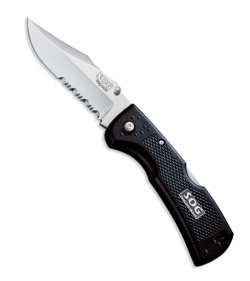 SOG Micron and Micron 2.0 Keychain Pocket Knives – FF92, and FF93
The SOG Micron is a tiny knife. The Micron has a 1.5″ blade, and the Micron 2.0 has a 2.25″ blade.


SOG Recon Bowie 2.0 Fixed Blade Knife – SRB01
The first Recon was developed and procured by SOG during the Vietnam War. They have taken this classic design and updated with it with modern materials.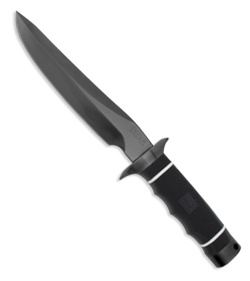 SOG Ops Fixed Blade Knife – M40 and M40T
An new version of the SEAL Pup. This knife will be available in Black and Satin blades. Both knives will have AUS 8 steel and 4.85″ blades.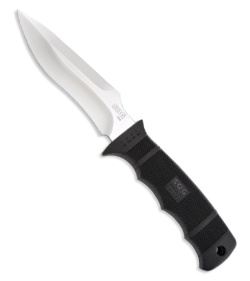 SOG Spec I and II Elite Automatic Knives – SE 51, SE52, SE61, and SE62
The new Spec Elite series is a tough automatic knife. Manufactured from 6061-T6 hard-anodized aluminum. SOG has developed a new spring technology to ensure tens of thousands of reliable openings. The Spec Elite I will have a 3.5″ blade and the Spec Elite II will be slightly larger with a 4″ blade. Both knives will be available in black and satin blade options.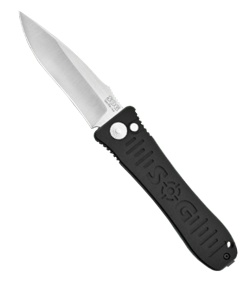 SOG Trident Mini – TF21, TF22, TF26, and TF27
A new version of the SOG trident that is smaller. It will have a 3.15″ AUS 8 blade. The mini version of this knife will be available in satin drop point plain, black drop point serrated, or black and satin tanto plain blades.