Spyderco Knives has announced their new product lineup for 2011! Below is a list of the new knives from Spyderco in 2011.
New Products for 2011:
Spyderco Ambitious G-10 – C148G
This Value Folder has all the features you see in premium Spyderco knives, like a Walker LinerLock, skeletonized full-length liners, phosphor bronze washers and a great fit and feel. A small pocket-sized folder you'll want to carry and use everyday.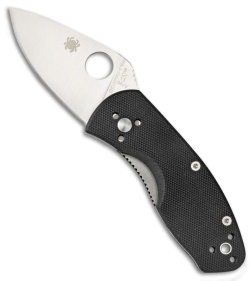 Spyderco Breeden Rescue G-10 – C139G
Jason Breeden's second knife collaboration with Spyderco Knives. The Breeden Rescue knife has a Sheepfoot-style blade with an odd profile shape that adds strength to the tip.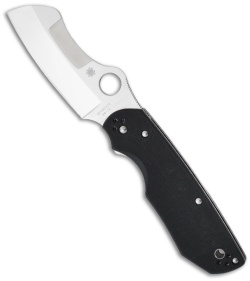 Spyderco Bushcraft G-10 – FB26G
A three-fold collaboration between Tactical Bushcrafter Chris Claycombe, a Bushcraft website called BushcraftUK.com and Spyderco designers. It has just a single bevel grind on each side for extreme strength.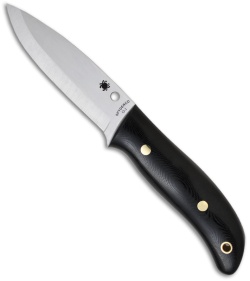 Spyderco Chinese Folder Glass Fiber – C65CF
The popular Lum gets new glass fiber scales. This knife is very cool looking.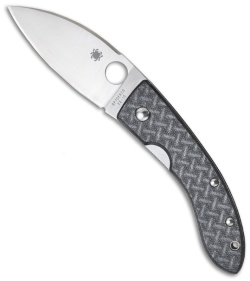 Spyderco Dragonfly2 – C28BK2
The second generation of the dragonfly. It now has jimping at the choil and the spine for better control and feel. The handle also now uses Spyderco's patented Bi-Directional Texturing on the fiberglass reinforced nylon (FRN) and has a reversible tip-up wire clip for superb carry characteristics.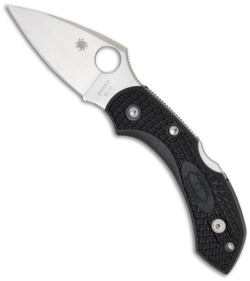 Spyderco Large Chinese Folder G-10 – C143G
A large version of the popular Lum Chinese folder. 3.75″ blade.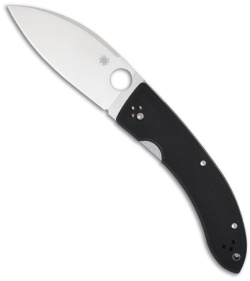 Spyderco Persian2 75mm G-10 – C105G2
The second generation Persian. This knife combines Eastern influenced upswept blade profile with a modern black G-10 handle. This is the larger 75mm version.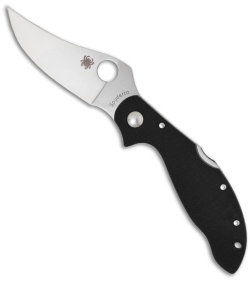 Spyderco Persian2 G-10 – C83G2
Now available in a smaller version.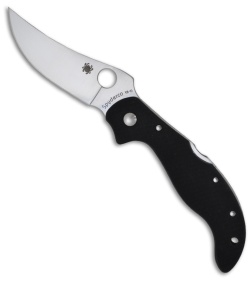 Spyderco Sage 3 Bolt G-10 – C123GBL
This knife features a Bolt Action Lock collaboration with Blackie Collins.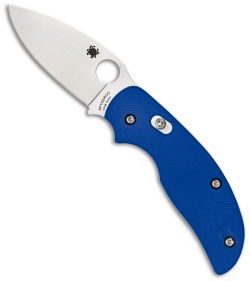 Spyderco Shabaria Carbon Fiber – C59CF
Shabaria's design is based off of a fixed blade Shabaria knife used in the Jordan River Valley by nomads hundreds of years ago. Spyderco is doing a Sprint Run of the Shabaria folder, get one while they last.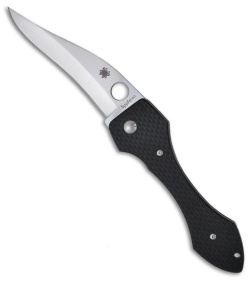 Spyderco SuperLeaf G-10 – C140G
Designed in response to requests for a super-sized leaf-shaped blade, and hence the name Superleaf.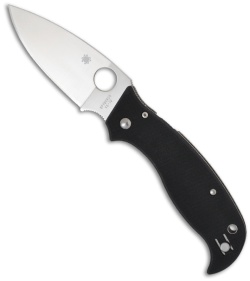 Spyderco Zulu Black Corrugated G-10 – C145G
The Zulu knife is a custom collaboration between Spyderco and Jens Anso, a talented and innovative designer and knifemaker. The Zulu is a spectacular new knife with a great look and feel.