Day Three at the Shot Show was our last day, and we stopped by just a few more booths before collapsing into a pile of mush at the end of the day.
Chris Reeve is always great to chat with, he is an industry legend. The Sebenza has always been one of my favorite knives. At his display, Chris had several of his unique graphic, and computer generated graphic Sebenzas available for us to drool over.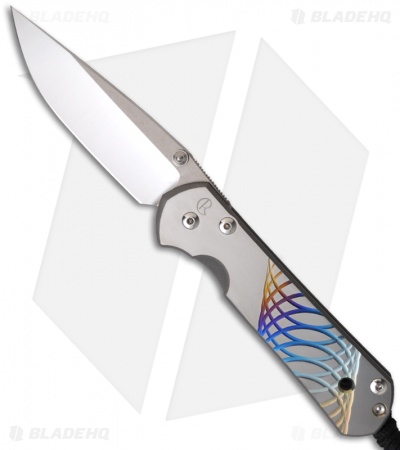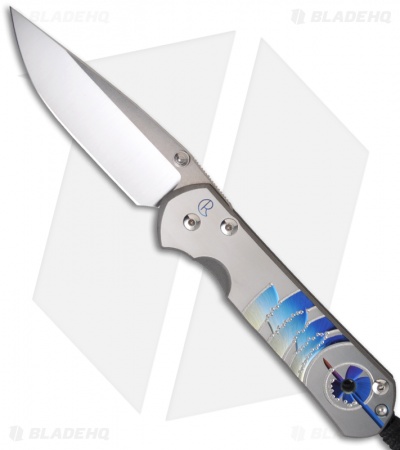 At the Italian booth where we met with Lion Steel. They are updating the steel that they use on the majority of their knives from 440C to D2. I personally think that this is a good move, and the knives will be only slightly more expensive because of the change. Lion Steel also showed us a new version of their Opera folding knife that has G-10 scales. The G-10 will come in four colors: black, green, sand, and orange. The orange handled version has a black blade. These Opera knives will be available in the small and larger versions.
Next to LionSteel we met with the guys at Maserin. They have some nice looking knives, and I wanted to share a few pictures of what they are doing with you.


The Emerson Knives booth was very busy. This year they have introduced the Journeyman which is a 4.1″ folding knife that looks like it will be a real workhorse and a great all around knife. It was designed specifically to work well in almost every possible situation that you could use a knife.

Also this year, Emerson is releasing a smaller and a larger version of their popular Roadhouse folding knife.

Taylor Brands has some new Smith and Wesson knives for 2012. They have started making automatic knives in the USA and will be adding to that line this year. Taylor has also updated the look of their Viper line, which is a side opening assisted knife.


They have also updated the look of the Military and Police line.

Taylor has come out with a new version of their spring assisted out the front knife line as well.


We stopped by the Kershaw booth one more time to chat with Rick Hinderer. Rick makes some of the absolute best knives in the industry, and we were excited to hear what he had to say about his new Zero Tolerance line. Rick told us that he is upping his production capacity for knives this year, so you may see a few more of them in the market.
Condor has several new machetes available this year and it looks like they have really stepped up their game. My favorite knife at the booth was the Woodlaw fixed blade. This knife has a 4″ blade and a micarta handle. It feels great in the hand!


At the Surefire booth, they have a new push dagger that they will be releasing in April. It looks like Surefire will be developing a couple of new daggers that you will see come out in the next year or so.
Finally we stopped at Mantis knives to see what Jared is up to. While we were there we saw Mykel Hawke with a prototype of a proposed new knife line that will be made in conjunction with Smoky Mountain Knife Works. Jared had worked hard to get the prototypes made in time, and it looks like this knife line could yield some cool stuff. Myke is a nice guy and he told us that soon he would have a new survival show with his wife that would be a little bit easier on the family schedule.
Jared showed us some of the knives he has been working on with a steel bearing pivot system that opened really smoothly. The new system that he is using should really improve the action on all of his folding knives. He doesn't know for sure what these new knives will be called, but look for them to be released soon.