Day two here at Shot Show and we have tons of updates from several more brands.
We started off at the ESEE knives booth. They have a new version of their Izula that is called the Candiru. Its smaller, but just as nasty. There will be tan and orange micarta scales available for the Candiru.
From ESEE's facebook page, size comparison with the Izula:


Also very exciting, the ESEE Laser Strike is finally ready. For those of you who are not familiar with the Laser Strike, it is an older ESEE model that had been produced by TOPS Knives for a while. It will now be made by ESEE, and its a very cool knife. The micarta scales on the knife fit together to create a cavity that houses a firestarter. This is a nice design that is exciting to see back at ESEE.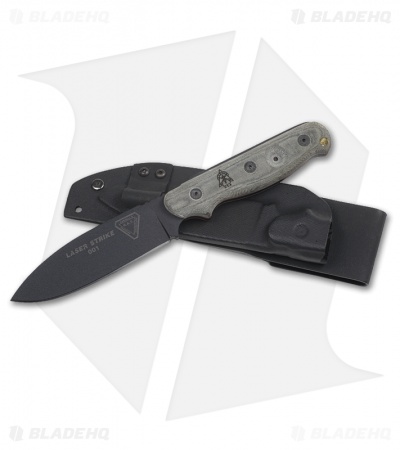 There is also a brand new fire kit that will be coming out this year.


Spartan Blades has a couple of new knives this year. One is called the Phrike and it is a smaller, fixed blade with micarta inlays.
From Spartan Blades facebook page:

They also have a new Model 2, which is smaller than the Model 1. I personally have always felt that the Model 1 was a little too large for my hands, so I was very excited to see the smaller version.
Close to the Spartan Blades booth, we discovered a brand that I had not heard of called Medford Knife. They make big, bulky folders and fixed blades that kind of reminded me of some of the stuff Dwaine Carrillo makes. Most of his folders feature Digi Camo G-10 on one scale with a titanium frame lock on the other side. The blade style that are used are unique and I think that a lot of people will really like them.


We stopped by the Kershaw booth to check out the new stuff that they have coming out this year. I wasn't sold on the Funxion series when I saw them in the catalog, but looking at them in person I like the smooth opening action of the knife. Each of the Funxions comes with a different multi-tool geared for different end uses.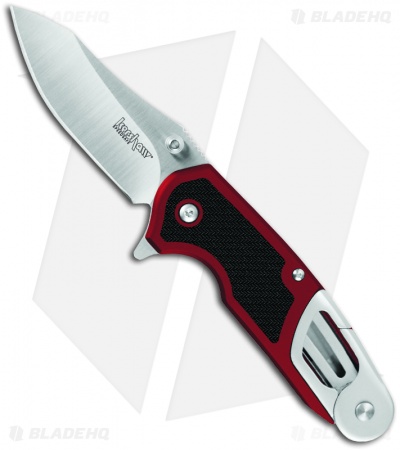 I also was able to flip one of the Kershaw Cryos and this is an excellent knife for the price. It's a Rick Hinderer design that won't be too expensive.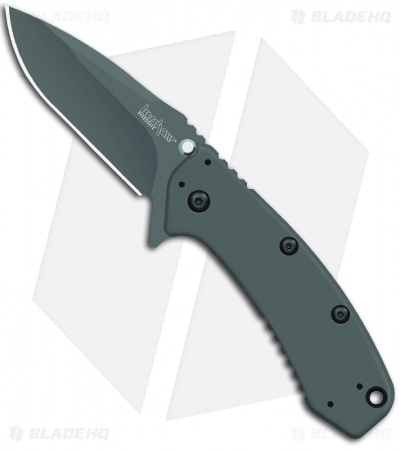 Speaking of Rick Hinderer, we checked out several of his Zero Tolerance Knives while we were at the booth. The 560 and 561 both have great opening action, super smooth, and tight tolerances. I pestered one of the guys at the booth to let me see the 777, and I got my hands on one of the prototypes for a minute. This is going to be a very nice knife. It will feature the same folding mechanism that is on the 560.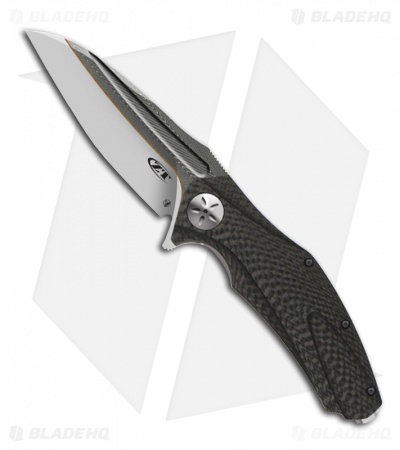 After Kershaw we went to the Spyderco booth. Spyderco had tons of prototypes and concept models that were fun to look at. I was able to talk to Ed Schempp about some of his knives. Ed is a really nice guy and was fun to listen to. He showed me a concept model of the Equilibrium, which is a larger version of the Balance. There are tons of great new Spyderco knives coming out this year, and we will do a much more thorough post about them once we get back.
CRKT (Colombia River Knife and Tool) has some cool new models out this year as well. They have a smaller version of the popular Nirk Tighe that will be out this year.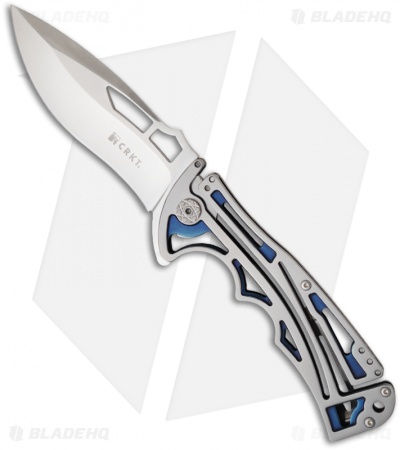 A new aluminum version of the Ken Onion designed Ripple will be released this year.


Alan Folts has designed a new neck knife that they are calling the S.P.E.W.


My personal favorite knife at the CRKT booth was the Eraser. It is a new tactical folding knife designed by Liong Mah with a modified tanto blade. This one is going to be very nice.


Leatherman has a new multi-tools out called the Rebar, which is a smaller version of the Super Tool 300. There is also a version of the Style multi tool called the Style PS that was designed to be TSA compliant.


We stopped by Camillus knives and I have never seen their booth so busy before. They just released a new line of Les Stroud survival knives that should be extremely popular. For those of you who don't know, Les is the star of the hit "Survivorman" TV show. There are three knives and a machete that will be part of this line.
From the Camillus Home Page:


Bear and Son Cutlery has a brand new balisong that will be released early this year. It is called the Bear Song III and features micarta handles. I have handled a few of Bear's butterfly knives and this one is going to be a pretty good flipper. The nice thing about the Bear line is that you don't have to break the bank in order to purchase a decent balisong. Bear has really expanded their Bear Ops line of tactical folding knives and there are several new ones this year as well. Bear has also named most of their knives, which is nice because it makes the knives easier to keep track of.
Right next to Bear we discovered a custom knifemaker named Arno Bernard. Arno is from South Africa and carries on the tradition of great knifemakers from that country. His knives kind of look like bushcrafting fixed blades, and are all made with very nice handle materials. Things like giraffe bone, abalone, and several beautiful wood combinations. The fit and finish on these were superb.
Cheetah Model – Desert Ironwood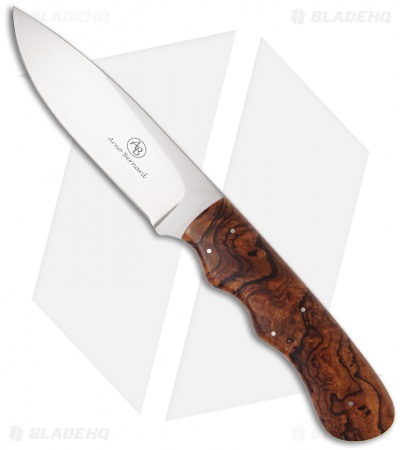 Meerkat Model – Giraffe Bone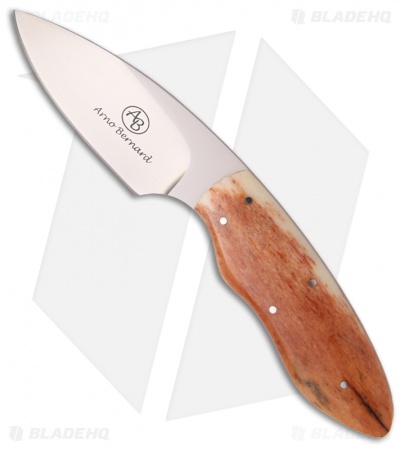 We stopped by the Meyerco booth and saw Darrell Ralph. He showed us a bunch of balisongs that he had been working on as part of his DRT (Darrel Ralph Tactical) line. He also had several custom Gunhammers at the booth with damascus blades and bronze hardware. These are going to be a limited run of 30 and they look really cool. HTM has incorporated Darrell's Maxx Glide opening technology into most of their knives now, and it seems like most of them open much smoother now. There is a brand new knife called the Bull Whip that looks like it will be a big success. Jeff Hall has teamed up with Meyerco to make a new line of assisted opening knives that look like they are going to be really popular as well.