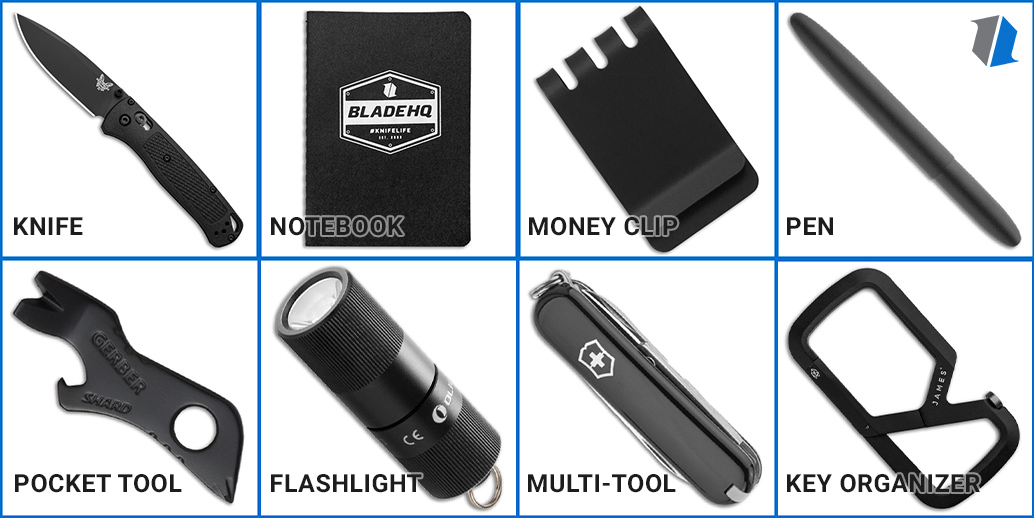 Tired of your current EDC gear? Lucky you! In this rendition of our Top 10 EDC Essentials we compiled a list of our favorite slim, lightweight and blackout everyday carry items. In a world of endless EDC options, we wanted to make a list that would provide the right combination of function and form. Though not the perfect list for everyone, this list is a great start for anyone looking to freshen up their pockets or anyone getting into everyday carry gear. Read on to learn more!
---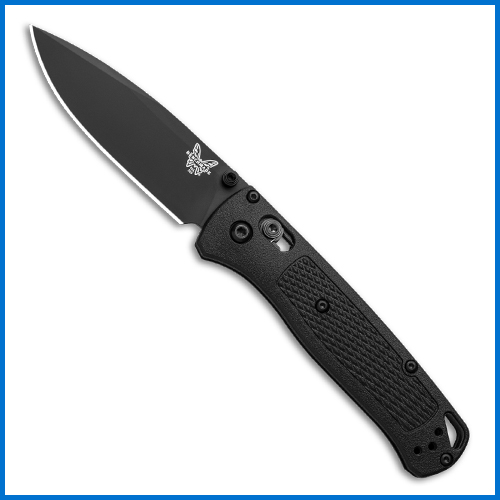 1. Knife
This is Blade HQ so you know that we have to start this list off with a phenomenal knife. We have selected the Blade HQ exclusive Benchmade Bugout for our EDC essentials pick. The size and weight of this knife make it one of the best knives for everyday carry. Black polymer handle scales and a blacked out S30V blade give this Bugout a sleek and discreet look, a valuable thing when carrying a knife regularly. If you're looking for a great all-around knife, this is the one for you!
---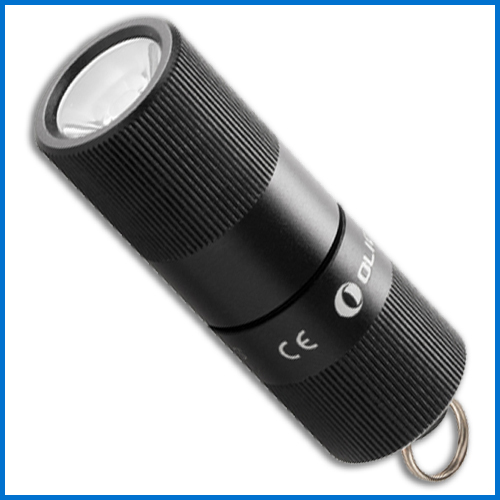 2. Flashlight
You might be thinking to yourself, "Why have a devoted flashlight when I have a phone with one built in?!" For starters, a phone light really isn't THAT bright. Though small, the Olight i1R EOS is considrably brighter than the 'flashlight' built into your smart phone. This light features a 130 lumen LED bulb, is rechargeable, and fits easily on any key ring.
---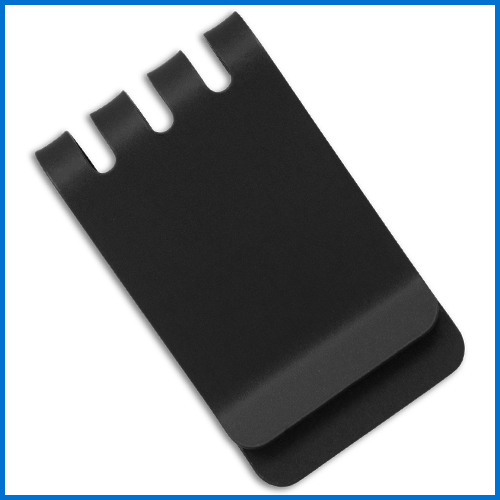 3. Wallet
Going along with our lightweight carry theme, the Hell-Bent Holsters Titanium Money Clip is a great way to keep track of your cash and credit cards without the extra bulk of a wallet. Its titanium construction gives it strength and rigidity without weighing down your pocket. If you're looking to save weight without totally sacrificing durability, this is a great way to keep track of your cheddar.
---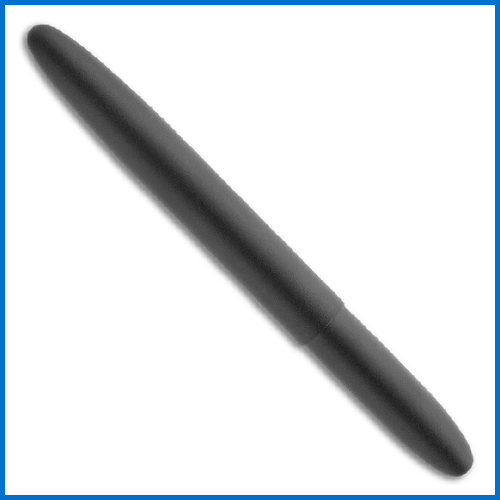 4. Pen
The Fisher Space Pen Bullet has been an EDC favorite for years. This pen's unique design takes up half the space of a regular pen when closed. When open, the lid can be placed on the opposite end of the pen effectively doubling the size of the pen allowing for added purchase and dexterity. Additionally, the ink cartridge in this pen is pressurized making it easy to write in the most extreme of conditions… even in space!
---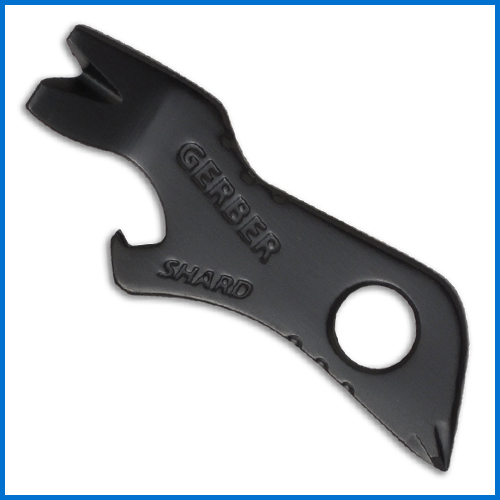 5. Pocket Tool
When it comes to pocket tools, you can go one of two directions: big or small. The Gerber Shard is a small pocket tool with big pocket tool utility. This unique tool features seven tools including a bottle opener, screwdrivers and a wire stripper. It fits well on a key ring and takes up little to no space.
---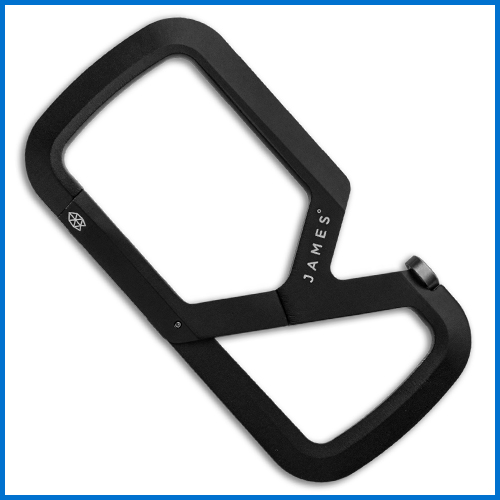 6. Key Organizer
Keeping your keys on lock has never looked so good! The dual compartment construction of the James Brand Mehlville Carabiner gives you the assurance that your keys will stay put, even when unhooking it. It's made from aluminum keeping it lightweight, easy to carry and making it our key organizer of choice. Finally, it has a built-in stainless steel bottle opener disk.
---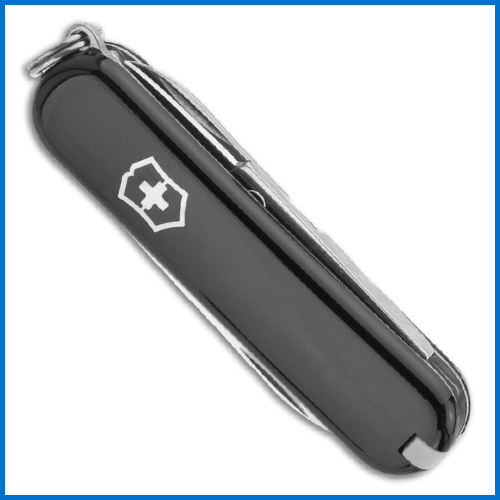 7. Multi-tool
No everyday carry setup is complete without a multi-tool and we argue that the Swiss Army Knife is the perfect EDC multi-tool. The Victorinox Classic SD sports a small design and takes up less real estate than other multi-tool, but still provides a good mix of essential tools. This key chain sized Swiss Army Knife features a 1.5" stainless steel blade, spring loaded scissors, tweezers, a toothpick, and a nail file with a screwdriver tip.
---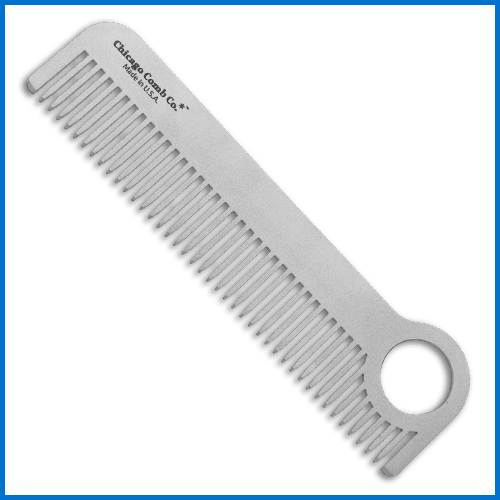 8. Comb
We know you're a cool dude, but do you look the part? The Model 1 comb from Chicago Comb Co. is a slim and simple way to keep your hair looking good without the need for a personal stylist. Its low profile design makes it easy to keep in your pocket without it getting in the way of your other stuff.
---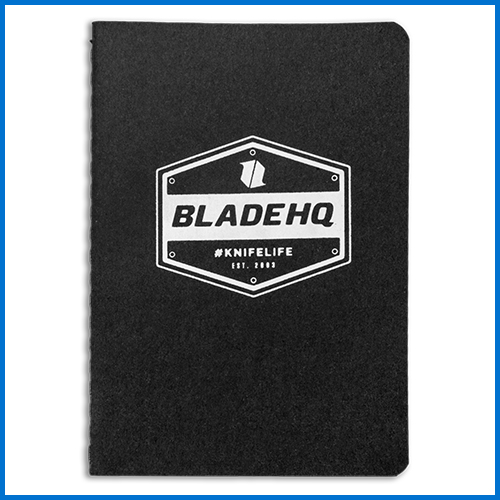 9. Notebook
If you're like me, writing stuff down often works better than putting it in a phone. The Blade HQ #Knifelife EDC Notebook is a great place to log workouts, take notes, make lists and doodle. Its slim design makes it easy to throw in a back pocket and take anywhere. This pocket sized notebook is a great addition to any everyday carry setup.
---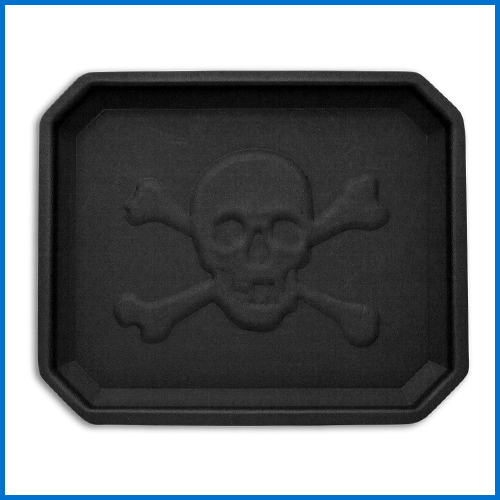 10. Valet Tray
Sadly, your pockets can't be filled with all this amazing stuff all day. Keep it all together with this kydex valet tray from Linos. Valet trays are a great, portable choice in general. This durable and stylish choice is an amazing way to protect and keep track of your everyday carry in one spot. If the Jolley Rodger isn't your cup of tea, there are plenty of other options to keep your gear sorted.
---
CONCLUSION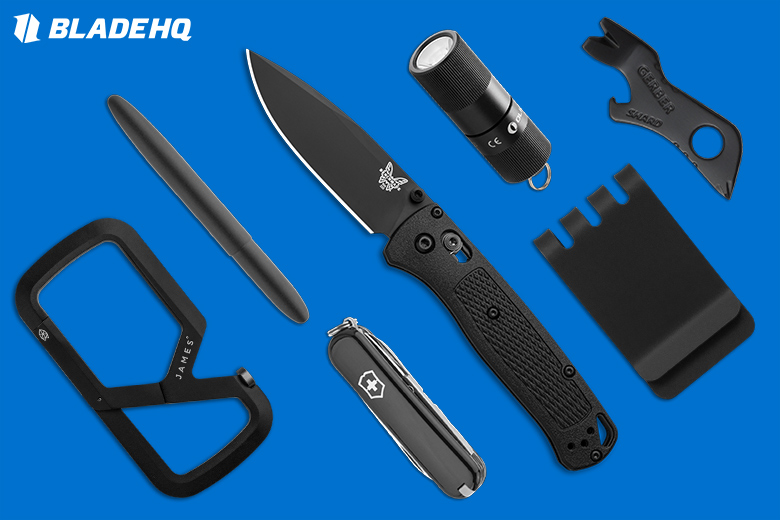 So out of those ten essential items, how many of them were you already carrying? If I had to add one more item, it would definitely be a lighter or fire starter. Even within an urban landscape, the ability to make fire can save your life. Go explore the website and check out all the other options we've got right here at Blade HQ. EDC is all about expressing your personality, so don't let us limit you to just these ten pieces!
To learn more about EDC knives and to see our favorites, take a look at our Best EDC Knives guide. If you still can't decide check out our article on How To Choose An EDC Knife.
LEARN MORE
Every great EDC loadout rocks a solid knife. For some awesome EDC knives, check out the video below as Zac dives into some of Talon Sei's favorite knives in his collection.
---
OTHER BEST KNIFE GUIDES
Still in that information gathering phase? We've got a whole heap of guides on many different styles of knives! Happy hunting and may you find that one special knife of your dreams.