ABOUT US
Blade HQ is a knife store of epic proportions. The "HQ" in Blade HQ is for "Headquarters," and we take this "HQ" stuff seriously. We love knives and we're ultra-passionate about selling blades to fellow knife addicts.
We specialize in military and law enforcement knives, folding knives, butterfly knives, automatic knives— if it's sharp and pointy, we carry it.
We Eat, Sleep and Breathe Knives
We're the type of people that can't get knives out of our system. We look for pocket clips in public and start up conversations with random strangers about what knife they're carrying and why.
We pack and process all the orders. It's real people in Utah and Virginia packing and shipping. We're not a huge corporation with lab rats stuck in a huge warehouse gathering and suffering. (Those places are out there, folks!) We care about each order enough that we'll even draw a picture on your box for you.
Check out this awesome shop tour video to see more about how Blade HQ does business:
History
We've been around since 2003. Since then, we've grown steadily into an ironclad business with around 90 employees. We're proud to be the premiere knife retailer on the internet. Don't believe us? Read our reviews on Google and Blade Forums.
Customer Service
Our customer service team is top-notch. They know their stuff and they'll take care of you. Call us for knife advice, help with orders or coordinating your knife with your outfit.
Phone Hours (MST): 7am-5pm, Monday - Friday (Closed Federal Holidays)
For directions to our store and an email form, visit our Contact Us page.
Which knives do Blade HQ employees carry?
Everyone at Blade HQ carries a knife, or we fire them. Not really, but some of our employees have an insatiable knife addiction. Here are a couple photos of the knives we carry around the shop: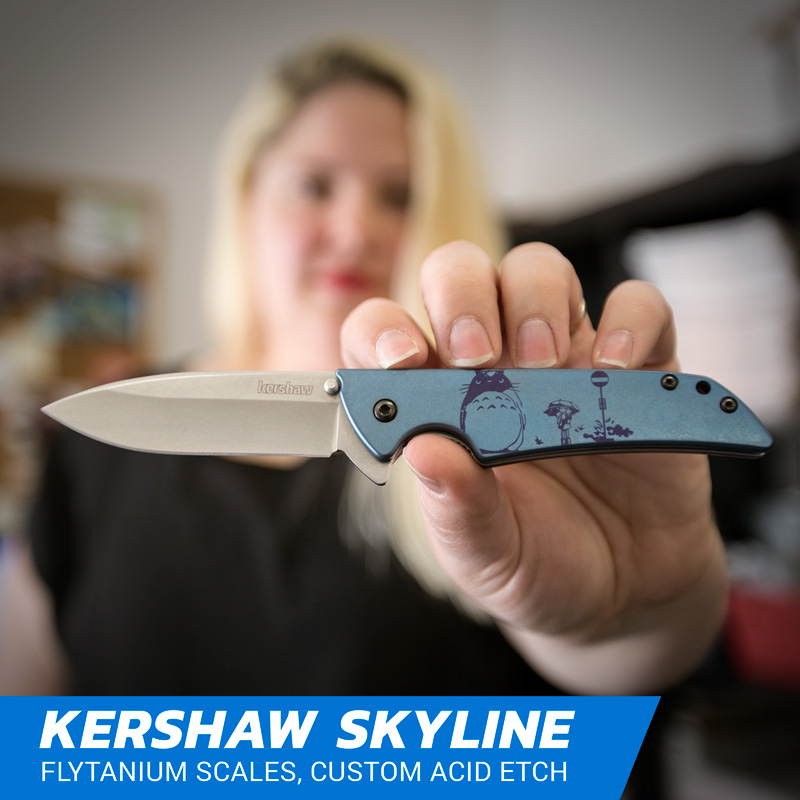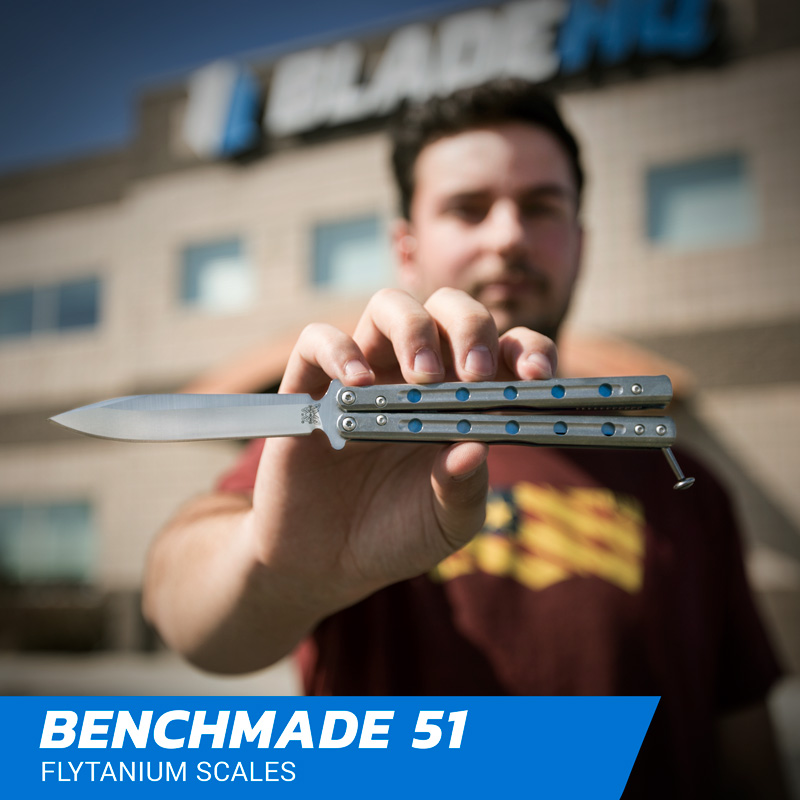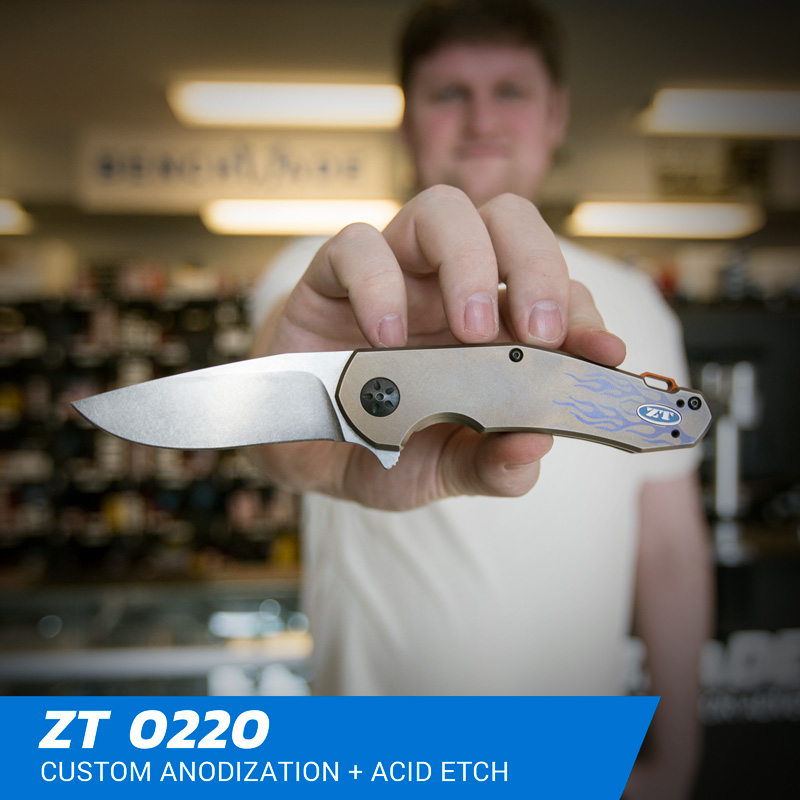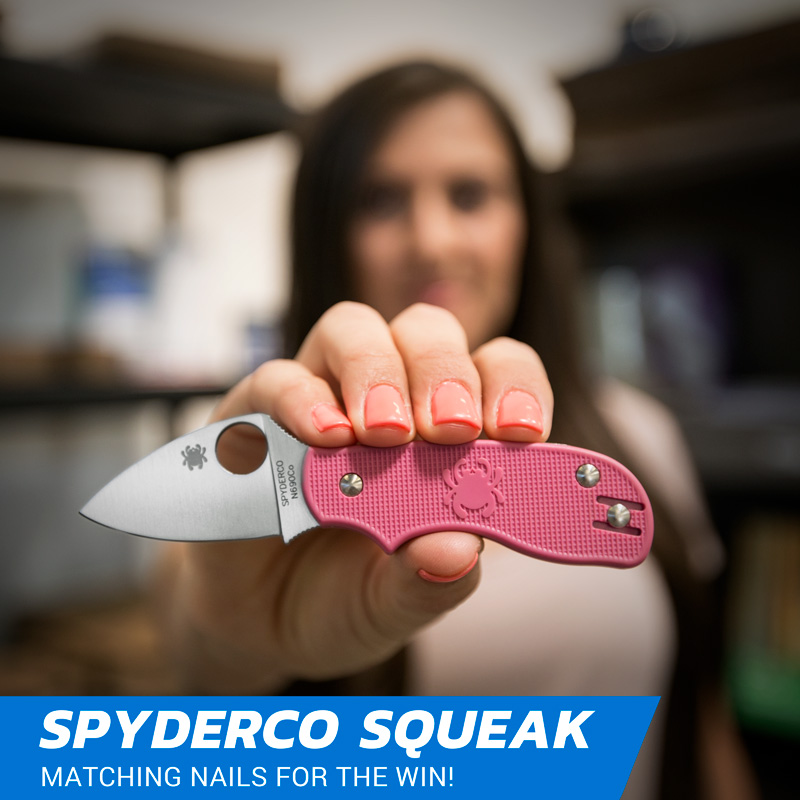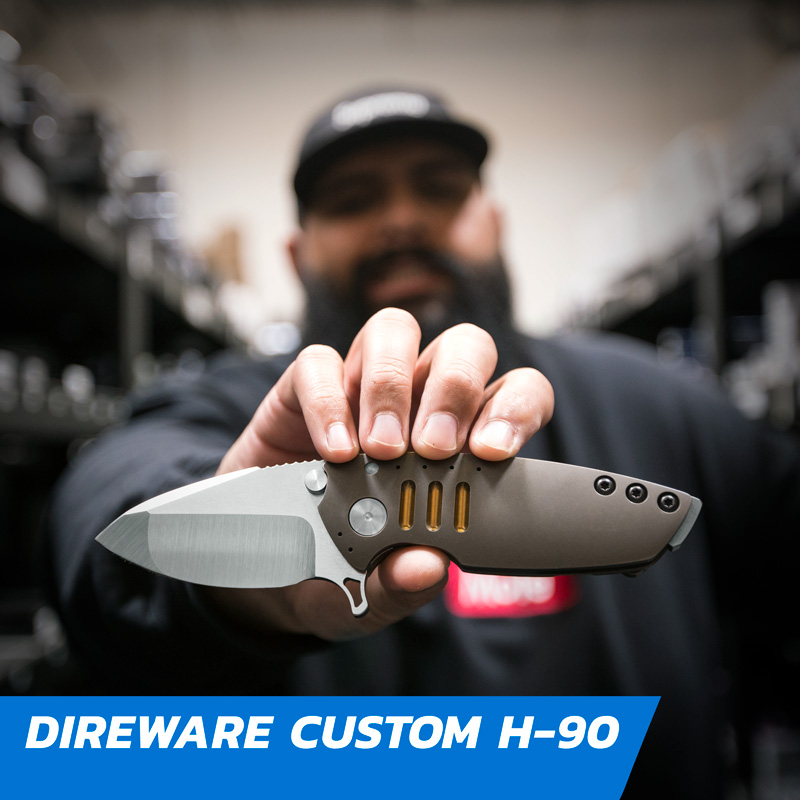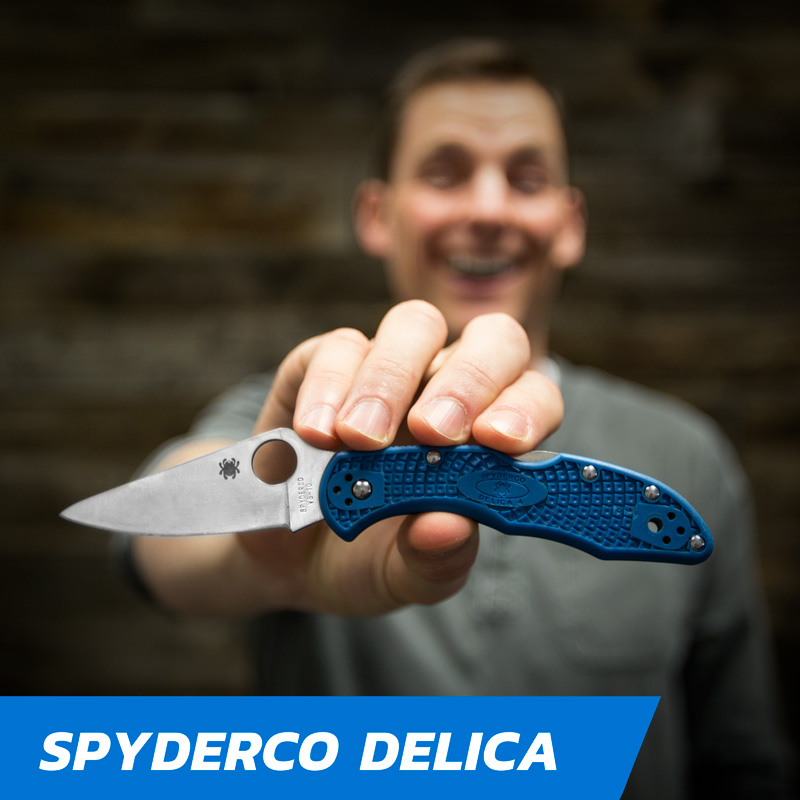 Knife Store in Virginia
If you're ever passing through Virginia, stop on by our storefront! We have over 13,000 knives on-site and we'd love to help you find your next EDC.
Our Store Address:
Blade HQ
166 Adwolfe Rd
Marion
,
VA
24354
Store Hours:
10am-7pm, Tuesday - Friday, 8 a.m. - 5 p.m. Saturday

Community Partners
Lehi Police Department: We've worked with our local police department in the past to support a K-9 Fundraiser to get a new duty dog.
Continue Mission: These folks are stellar. Continue Mission is a non-profit that's dedicated to inspiring and empowering veterans. They do outdoor programs and get veterans busy. They're dedicated to raising mental health awareness and they've taken an active role in suicide prevention. The best part? 96% of all donations go directly to the program. We like these guys and we're honored to help with their mission of "No Veteran Left Behind."