Best Custom Knife Makers
Written by Blade HQ Staff Writer Logan Rainey on 11/20/2020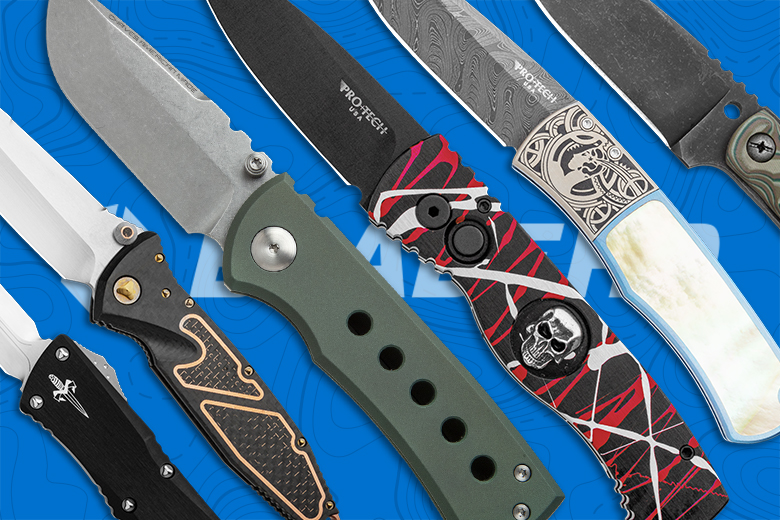 There are knives, and then there are KNIVES! Many of us have seen knives that make our jaw drop. These knives are clad in rare materials, covered in beautiful engraving or just plain outrageous. Some of these knives fall on grail lists and are often considered more of an investment than a regular purchase. The makers of these unique knives are some of the most brilliant minds in the knife industry, and many have introduced innovations we see in lower priced production knives. In this best of we look at knives from some of the Best Custom Knife Makers. Without further ado, let's get to it!
---
Marfione Custom Knives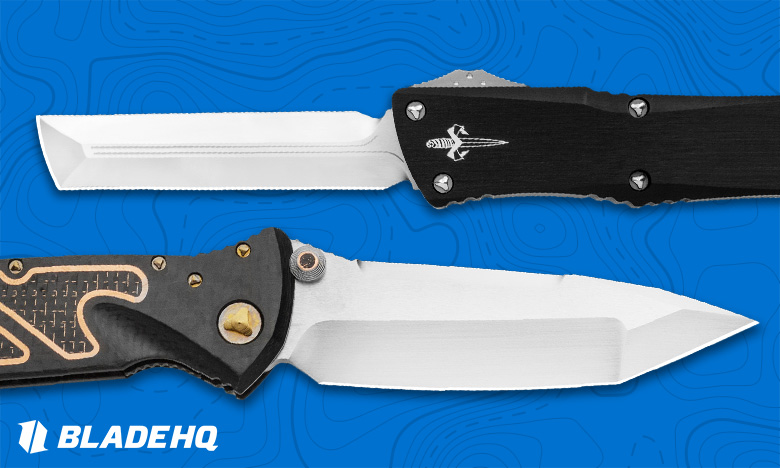 We're starting things off with one of the most iconic brands in custom knives. Based on the production knives we've come to know from Microtech, Marfione Custom Knives are some of the highest quality handmade knives on the market. From the chassis to the blade and even down to the screws, each part is meticulously crafted with precision and by the most capable hands at Microtech. Known for flashy materials and finishes, Marfione custom knives are made to make a statement. Check out our selection of Marfione Custom Knives by clicking below.
---
Chaves American Made Knives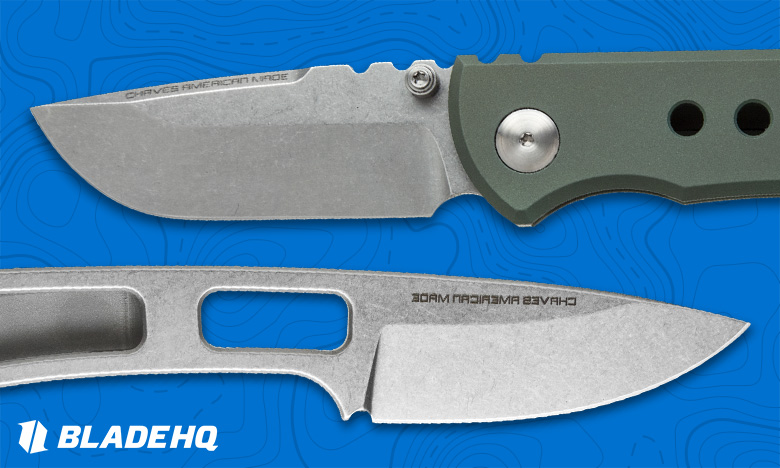 Few knives are as unique and recognizable as Chaves American Made Knives. With their iconic pocket clips and beefy designs, these handcrafted folding knives are built for performance and flash. Each Chaves American knife is hand milled, hand ground and hand assembled by Ramon Chavez. They're designed and made to handle the biggest and baddest stuff you throw at them. Check out more Chaves Knives by clicking below.
---
Pro-Tech Custom Knives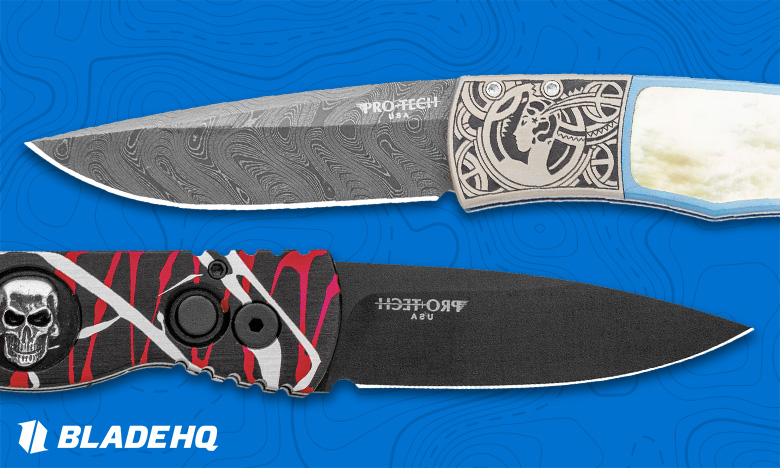 Pro-Tech Custom knives represent the highest level of production available from Pro-Tech. By taking their incredible action and designs to the highest level of quality and precision, they have been able to achieve utter greatness and have made some of the most beautifully crafted knives ever. From handles with gold inlay, hand engraving and exotic materials, to over-the-top blades made from the finest damascus steels, these knives are made for the collector and the investor alike. Each Pro-Tech Custom knife sees hundreds of man hours and are often one of a kind models that will never be reproduced. To see some truly incredible knives, check out our selection of Pro-Tech custom knives by clicking below.
---
Winkler Knives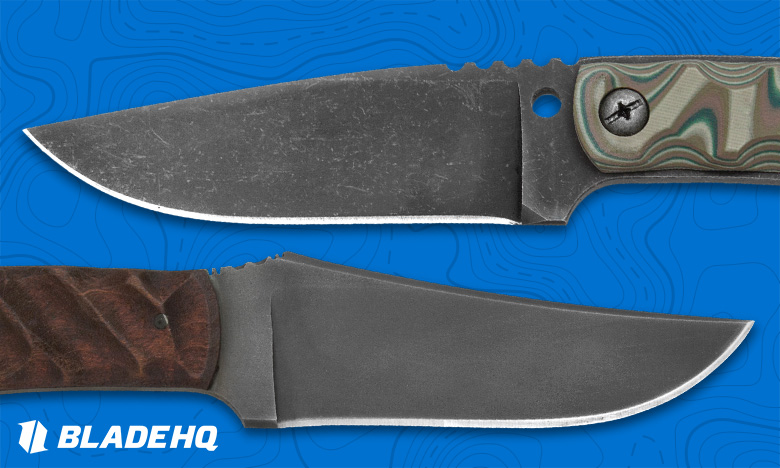 Many custom knives aren't the most ideal for regular use (or any use at all for that matter). They are made with jewelry like quality and just don't make sense to be beaten on given the price that's often associated with them. Here's where Winkler Knives comes in. With origins in building knives and tools for special ops and other tactical applications, Winkler knives are designed to be used and abused. Master Bladesmith Daniel Winkler set out to produce a knife company known for making some of the most advanced and useful blades built to last a lifetime. Each knife is hand shaped by superior craftsmen who are directly supervised by Daniel, but unlike other brands these custom knives don't carry the custom knife price tag you're probably used to seeing. These solid fixed blade knives are a handsome addition to any collection and are quite honestly one of the best ways to pick up a custom knife without breaking the bank. See more Winkler knives by clicking below.
---
Brian Tighe Custom Knives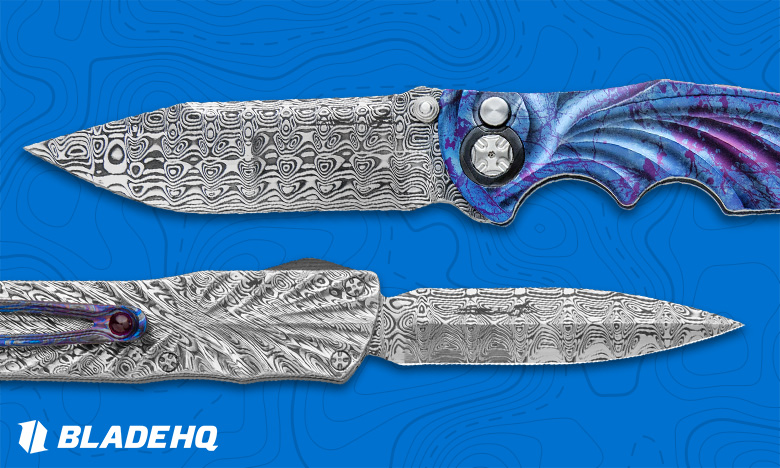 The line between art and tool is extremely blurry when you handle a Brian Tighe custom knife. They have incredible details, unique finishes and some of the most radical designs you'll see in the entire knife industry. From flashy fixed blades to precision automatics, each Brian Tighe custom knife features original looks and beautiful craftsmanship from tip to tang. Innovations like a ball-bearing pocket clip and what I'm calling "Tighe-dye" handle textures give these knives jaw dropping style and performance. If you're serious about making a statement with your next knife purchase, strongly consider picking up a Brian Tighe Custom Knife.
---
Chris Reeve Knives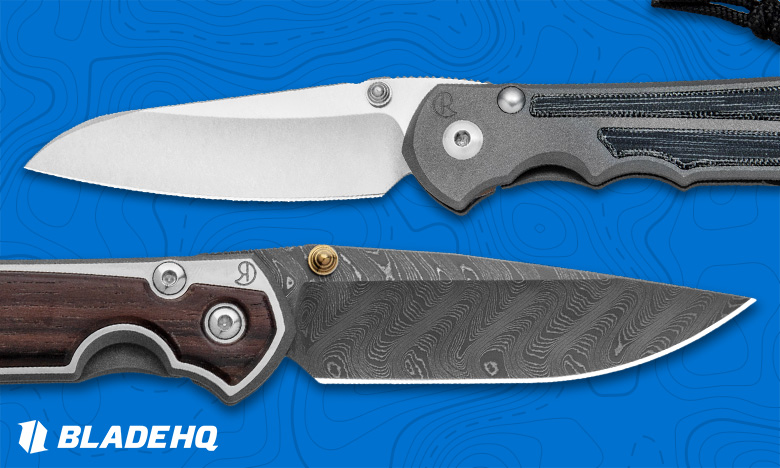 Chris Reeve Knives are some of the highest quality knives money can buy. Some would call them high-quality production knives, but those people also buy their knives from Wally World. Rest assured, each Chris Reeve knife is a custom in its own right. From milling to sharpening, each knife is meticulously made with the utmost precision and care. Whether you purchase a standard issue Sebenza or a super-premium Inkosi, you are bound to receive a knife that rivals one-off customs exclusive to knife trade shows. These knives are custom through and through and represent the pinnacle of what modern pocket knives should be. Check out our selection of Chris Reeve Custom Knives below.
---
Michael Zieba Custom Knives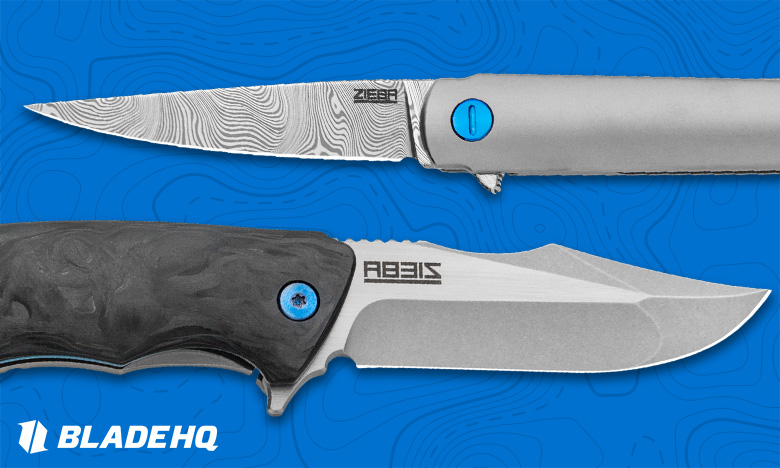 Built in the heart of Brooklyn, Michael Zieba Custom Knives are a breath of fresh air in an industry full of knives with safe designs and average quality. Each Zieba custom knife is made from materials sourced in the USA, and no detail is spared when they are assembled and finished. These knives are known for incorporating both high-end materials and state of the art production methods, and many Zieba Custom Knives feature amazing details like the trademarked skull back spacer. Few knives have as much character and innovation packed into them as Zieba Custom Knives do. Pick up a Zieba Custom Knife by clicking below.
---
Final Thoughts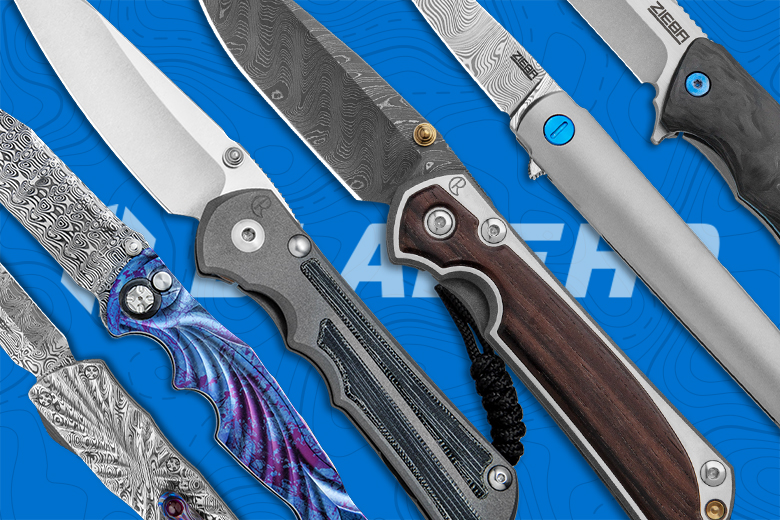 Custom knives are in a world and class of their own. They're a representation of the finest quality, attention to detail and workmanship in the knife industry. Each custom knife is an extension of the maker's personality and philosophy, and adding one to your collection is the ultimate way to show appreciation for your favorite maker's work. Some custom knives are more jewelry than tool and others are purpose built to the highest level of performance. However you slice it, these knives are some of the best and made by some of the best. Check out more knives from the Best Custom Knife Makers by clicking below. See ya!
Blade HQ has way more knives than those featured here! There's bound to be another knife you need for your growing collection. Give our wares a browse, and find the perfect knife to suit your needs!
---
Learn More
In this episode of Knife Banter Kurt and Zac look at some of the finest custom knives we've had at Blade HQ and the pricetag might surprise you! You don't want to miss this one.
---
Other Best Knife Guides
Still in that information gathering phase? We've got a whole bunch more lists of all the best knives! Happy hunting and may you find the knives of your dreams!
*As our inventory fluctuates regularly, the availability of some products may change. Sign up for our wishlists and check back regularly for current pricing and availability.