BEST KNIVES OF 2019 BY STATE
Updated by Blade HQ Staff Writer Trevor Brown on 6/18/2019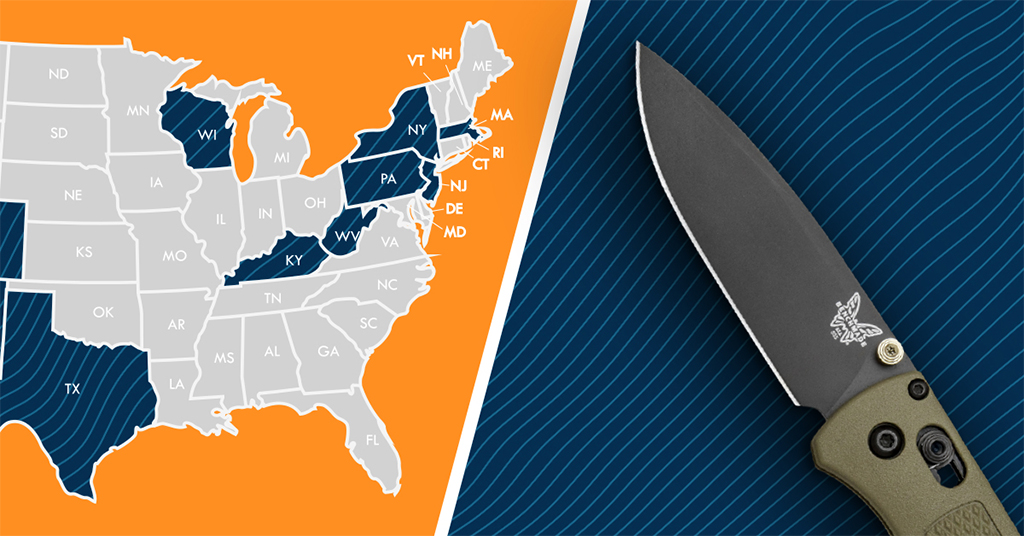 Everybody loves some tasty knife stats. We've compiled some of the most flavor-packed statistics from our sales data from April 1, 2018 – May 31, 2019 that we think knife lovers everywhere will enjoy. You'll find the most purchased knife by state, best-selling handle materials, best-selling blade steels, and the percentage of orders by state below. Keep in mind, this data is for funsies only—some of the bestsellers were on sale during the year, others were like the guy in Delaware that bought 14 Benchmark Paratroopers (you know who you are).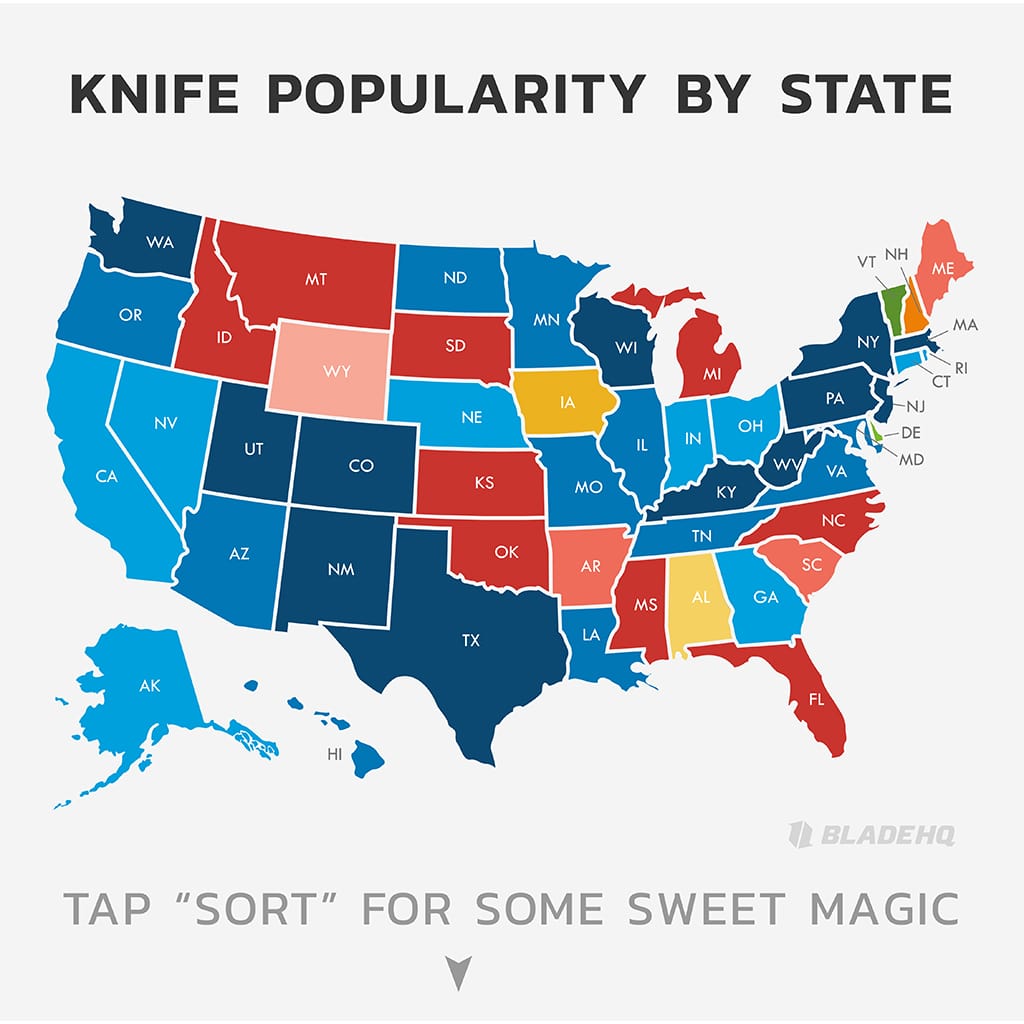 BEST SELLING HANDLE MATERIALS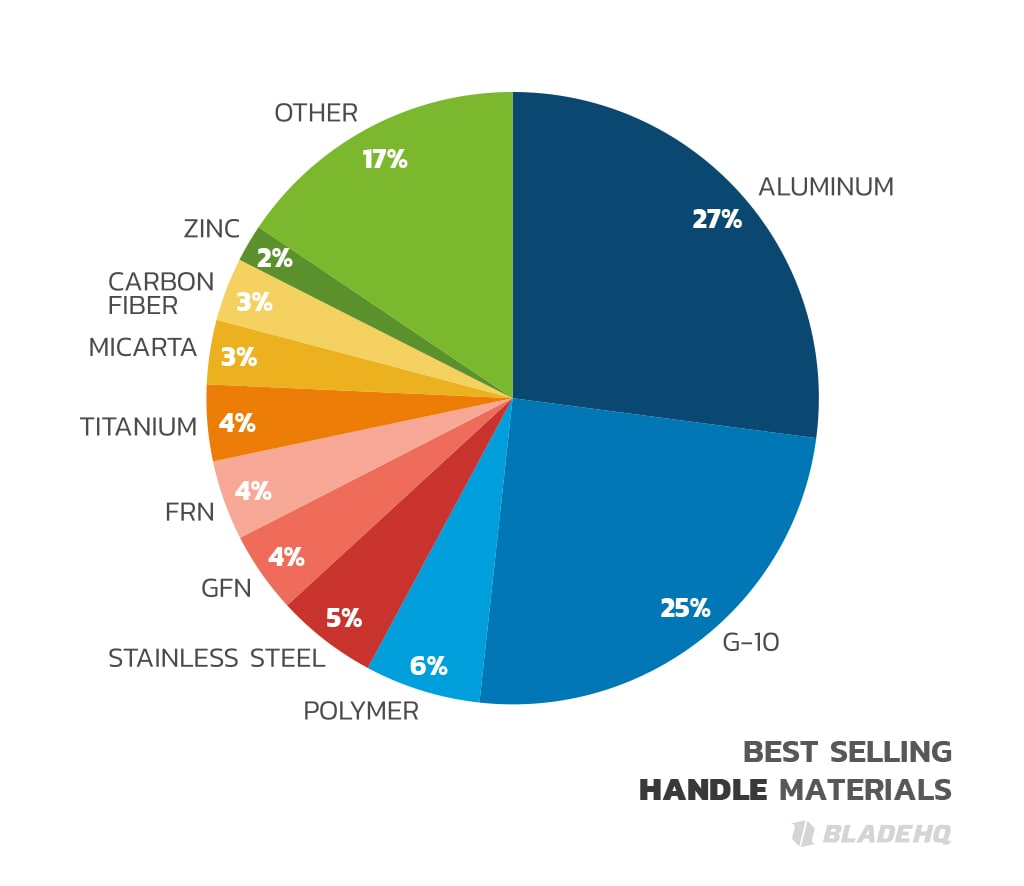 There's a plethora of handle materials available today. It's no surprise to see aluminum and G-10 reeling in those number one and two spots because of their versatility and wide use with tons of brands. What may be surprising is to see carbon fiber, titanium, and micarta lower on the chart, but these are usually featured on higher-end knives that aren't bought as often.
BEST SELLING BLADE MATERIALS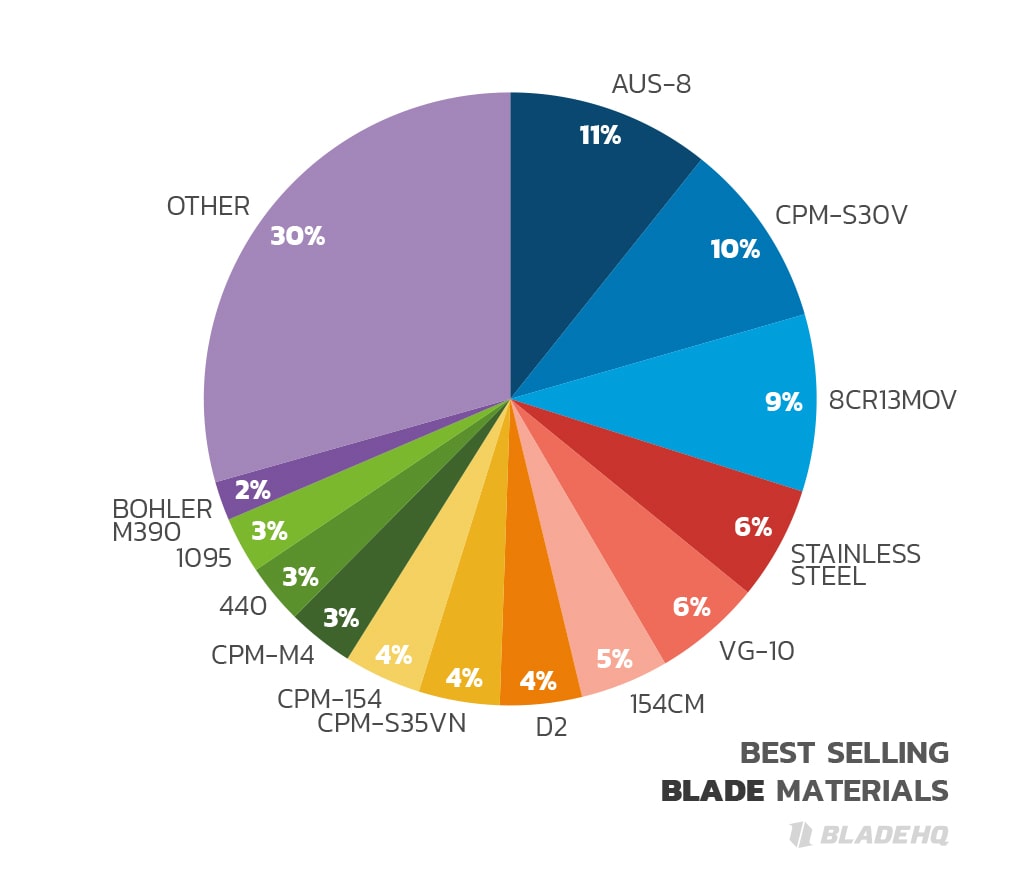 Everybody loves the crème de la crème steels like Bohler M390, CPM-S35VN, and the like, but they're not the best sellers. AUS-8 ships out in a whopping 11% of knives that we sell from Blade HQ. This is due to brands like Boker, Cold Steel, CRKT, and others utilizing AUS-8 in some of their most popular knives (Kalashnikovs, baby!).
ORDERS PER STATE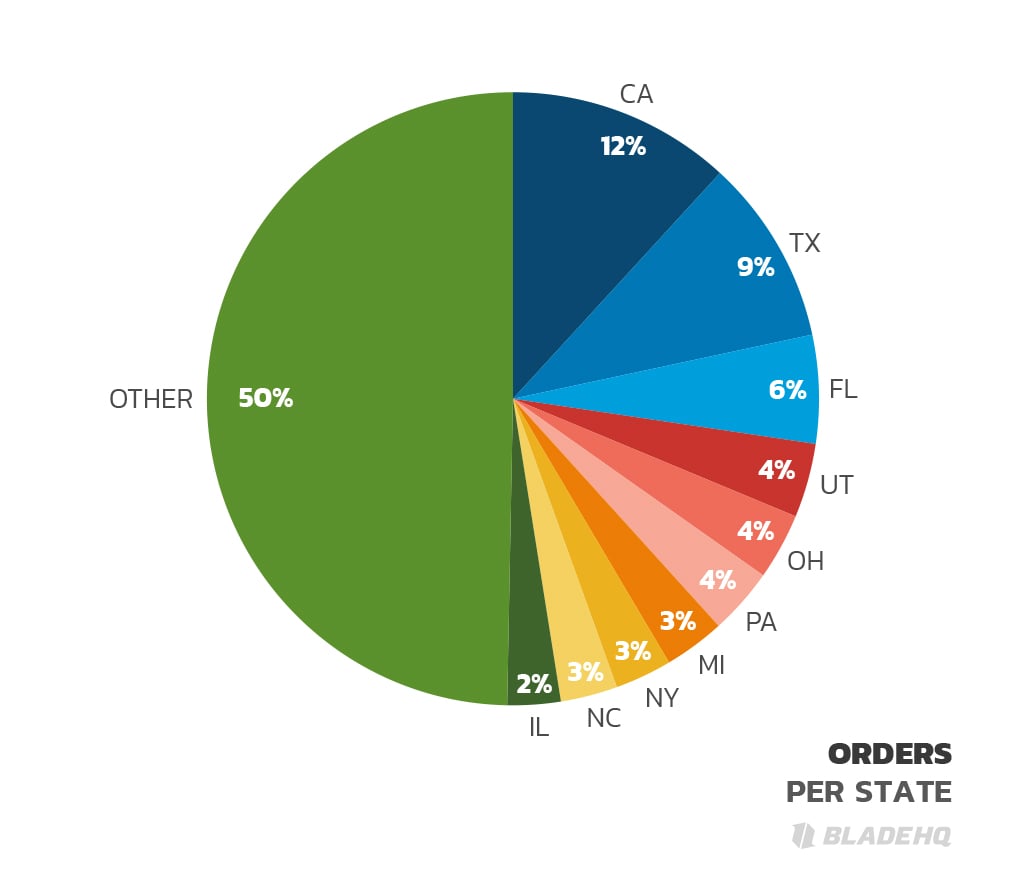 These are fun stats but take them with a grain of salt! Knife laws in various states affect order volume, as well as population density in places like California, Texas, and New York. More people usually mean more knife sales, but sometimes only certain styles of knife. That said, California has some strict knife laws around autos and balisongs and they still take the number one spot with the crown of Highest Percentage of Orders by State.
CONCLUSION
There you have it, folks! Now you know what knife nuts from each state are all about. Many people favor the lightweight usability of the Bugout, while others love the extreme value of the Boker Kalashnikov. Keep an eye out for red Mora Basic 511's hanging off people's hips next time you're strolling through Vermont and be sure to check if your collection includes the bestseller from your state.
What other stats would you like to see included in future revisions? Let us know by emailing tbrown (at) bladehq.com. We'd love to hear your feedback!