Best Value Knives
Written by Blade HQ Staff Writer Logan Rainey on 01/28/2020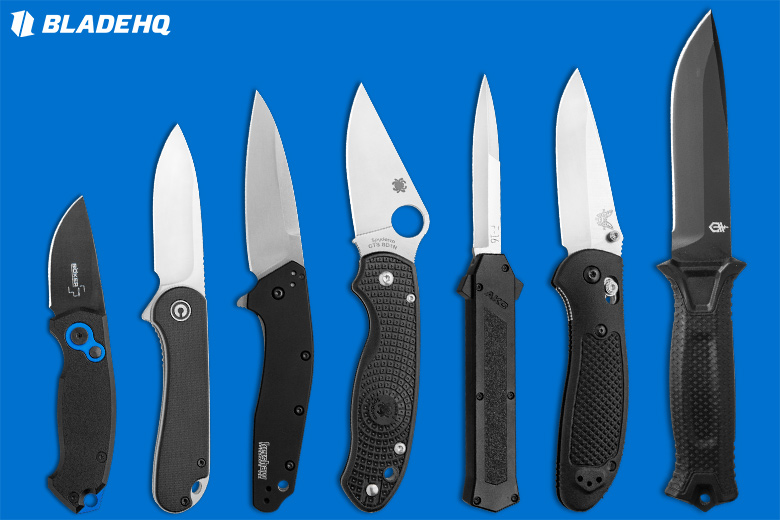 For some, a knife must be incredibly reliable without breaking the bank. We've compiled a list of some of the best value pocket knives and have broken down what makes them great for the money spent. Read this list to get the best knife for your buck!
Find a review from one of our customers after the specs and details of each featured knife.
---
1. CIVIVI Elementum

When our team here at Blade HQ first handled the CIVIVI Elementum, we were absolutely amazed! This knife is the perfect size for everyday carry and is built incredibly well considering the price. The Elementum features a D2 hollow ground drop point blade, G-10 or wood scales and a buttery smooth ball-bearing pivot. This knife feels great in hand, is super fun to use and performs better than some knives double its price.
Overall Length: 6.99"
Blade Length: 2.96"
Blade Material: D2
Handle Material: G-10
Locking Mechanism: Liner Lock

John R. says...
"I purchased the CIVIVI Elementum to see what all the buzz was about and was prepared to make concessions for the price point that the knife was built to. The Elementum is better than the sum of its parts, (G 10, D2, steel ball bearings and stainless steel liners). Fit and finish, ergonomics and action are stellar. The design, though minimalistic, is terrific. Well worth the fifty bucks."
---
2. Gerber StrongArm

This beefy fixed blade is easily one of the best value knives available. Gerber StrongArm's robust construction and incredible sheath make it great for hard use and tactical service. It features a full tang 420HC stainless steel blade with rubberized grip making it both easy to maintain and comfortable to grip. When we reviewed this knife, we found it to be one of the best fixed blades available. Whether you are active duty military or a bushcrafter, the Gerber StrongArm is an amazing value fixed blade knife.
Overall Length: 9.575"
Blade Length: 4.875"
Blade Material: 420HC
Handle Material: Rubber
Sheath: Polymer

Baldemar G. says...
"This is the only knife I take with me when I go camping, and I've never felt like I need anything else. It's strong, sharp, and it carries awesome because of its well thought out sheath. Love this knife."
---
3. Boker Kompakt

The Boker Kompakt is an affordable, snappy auto. This Jesper Voxnaes designed knife is a California legal automatic folding knife that feels great in hand and is perfect to work into any EDC rotation. It has an aluminum handle that is grippy and lightweight, while its short drop point blade provides great cutting power and control for small jobs. The Kompakt looks great with its black and blue colorway, and is just a great deal for the price.
Overall Length: 5.25"
Blade Length: 1.875"
Blade Material: AUS-8
Handle Material: Aluminum
Locking Mechanism: Plunge Lock

David K. says...
"This is a very nice little knife. Perfect size to fit in the little pocket in my jeans pocket. Action works very smooth and snaps open quickly. Highly recommend."
---
4. AKC F-16 OTF

OTF knives come in all sorts of sizes, shapes and prices. The AKC F-16 is a great value OTF knife that performs well for the money. While this isn't a super-premium knife with a fancy blade steel or intricate coatings, it is well made and fun to carry. The F-16 features a 440A stainless steel blade that is easy to sharpen and maintain. The snappy action feels great, despite its low price. If you're in the market for an OTF knife at a great value, the AKC F-16 is a great pick.
Overall Length: 8.00"
Blade Length: 3.375"
Blade Material: 440A
Handle Material: Aluminum
Locking Mechanism: Double Action OTF

Ty C. says...
"This is my very first OTF knife, and I ABSOLUTELY LOVE IT! This is the best $50 OTF you can buy. I really like the snappy action, and I would recommend this knife to anyone who is looking for amazing quality for such a low price!!!"
---
5. Kershaw Dividend

This special Kershaw Dividend features premium M390 blade steel at a price that – dare we say it—is a steal! It features a sleek M390 Wharncliffe style blade with a super smooth flipper action, and a slim aluminum handle perfect for everyday carry. This is an amazing knife for anyone looking to add quality blade steel to their collection for a fraction of the cost. Plus, you get Kershaw's SpeedSafe assisted opening system for fast but secure blade deployment.
8.50" Overall Length
3.50" Blade Length
CPM-S30V
G-10 Handle
Plunge Lock with Safety Switch

Levi R. says…
"You would have a tough time finding a better knife in M390 for under $200, let alone under $100. FAST action, very snappy, light, and great lockup. The aluminum handles have a great feel. This was the perfect upgrade to my Leek."
---
6. Benchmade Griptilian

This is hands down one of the best value pocket knives ever made. The Benchmade Griptilian is comfortable, easy to maintain and built to last. This new version has been blessed with the addition of sweet CPM-S30V steel meaning it holds an edge way better than older versions did. The Griptilian is known for being a comfortable knife to handle and carry. It features an ergonomic Noryl GTX handle that feels great in hand and holds up to whatever gets thrown at it. Benchmade's AXIS lock system comes standard on this knife providing smooth action and lockup. You won't regret adding this to your everyday carry rotation.
Overall Length: 8.07"
Blade Length: 3.45"
Blade Material: CPM-S30V
Handle Material: Noryl GTX (polymer)
Locking Mechanism: AXIS Lock

Preston H.
"I absolutely love my Benchmade Griptilian. It is a very solid knife, yet it feels lightweight and easy to carry on a daily basis. The locking mechanism is very strong and the blade stays sharp. I would highly recommend this knife."
---
7. Spyderco Para 3

The Spyderco Para 3 Lightweight is a fairly new contender in the lightweight EDC category. This knife follows the concept of the original Para 3 but adds lightweight FRN scales. The Para 3 is on the higher end of the price spectrum when compared to other knives on this list, but it's worth every penny. It features a premium CTS-BD1N full flat ground blade that has excellent edge retention and cutting ability. With Spyderco's iconic Compression Lock system, this knife can be opened and closed with one hand giving it both ease of use and that sought-after fidget factor. This knife is an amazing value when compared to other knives of the same quality and materials.
Overall Length: 7.27"
Blade Length: 3.00"
Blade Material: CTS-BD1N
Handle Material: FRN (polymer)
Locking Mechanism: Compression Lock

Jeff M. says...
"Perfect knife for my daily needs. Edge was even and sharp. Quality build. Action was very smooth out of the box, more so now since a little break in. Great ergos. Highly recommend."
---
Conclusion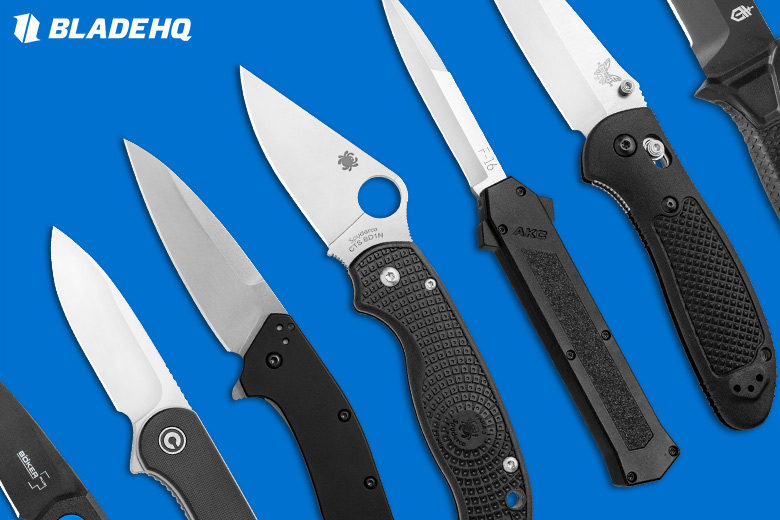 Hopefully this list gives you a good place to start when looking for the best value knife. It is important to look for a knife that fits your needs, your budget and ultimately you! Whether you have one knife or one hundred knives, getting the best bang for your buck always feels good.
Check out Blade HQ's full selection of knives and leave a review of your favorite budget find. Follow us on Instagram, Facebook, and Twitter for all your knife updates.
Learn More
Need some more? Let us help you find the balance between quality and price for your next knife. For more about great knives under $75, check out the YouTube video below!
---
Other Best Knife Guides
Still in that information gathering phase? We've got a whole bunch more lists of all the Best Knives! Happy hunting and may you find that one special knife of your dreams!
*Customer reviews may be condensed for clarity and edited for grammatical errors. You know we have to make our high school English teacher proud. Check product listings for current pricing.