BLADE HQ KNIFE LOTTERY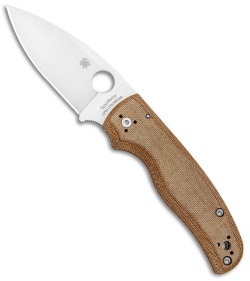 Here's the lowdown:
The Spyderco Shaman Sprint Run with CPM-CRU-Wear and natural micarta is an epic knife. As such, thousands of folks want to get their hands on one, but we just don't have enough for everyone.
In an effort to be fair, we will conduct a lottery for the opportunity to buy this knife. To enter the lottery, put your name, phone number, and email below. On Sunday, November 10 at 11:59:59 PM MST, the entry window will close. The next morning, names will be selected at random. If you are selected, we will contact you and let you know more details. After that, you will have 48 hours to complete the transaction, or your knife will be forfeit.
So enter the lottery, perform all your good luck rituals from football season, and we'll be in touch!