BladeHQ Store 2009 Construction
July 20, 2009: We are finally settled in. Now it's time to roll up our sleeves and get back to work. We have a lot of catching up to do, hundreds of new items to post and website updates to make.
July 2,2009: We have moved into the new store! Everything is a colossal mess, but we're hoping to get it straightened out by the end of the week. Overall things went pretty smoothly (we only lost one man). Our shipping department is running again (hopefully no one noticed it wasn't running), and our new store will be open sometime in the near future.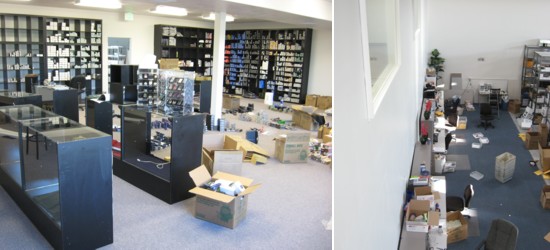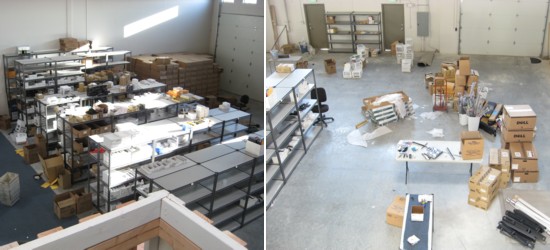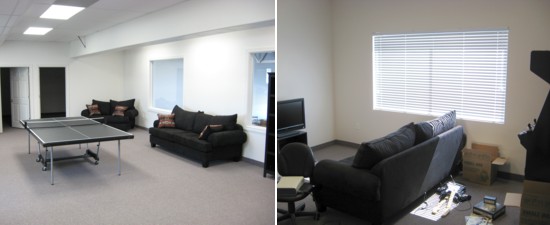 We might miss the old building (below, now empty). It was cramped, run down and had multiple leaks in the ceiling. We managed to shove two people into an 8' x 7' "office," we took over the next door hair salon, and we even used the back alley for storage. Alas, there was just not room...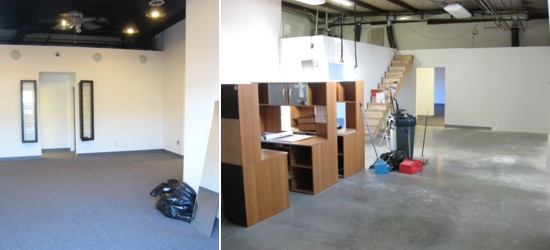 June 23,2009: Ready to go! Everything in the new store is finished up. We have one more inspection and then the building is ours. We'll be moving in this coming weekend (June 25th-29th).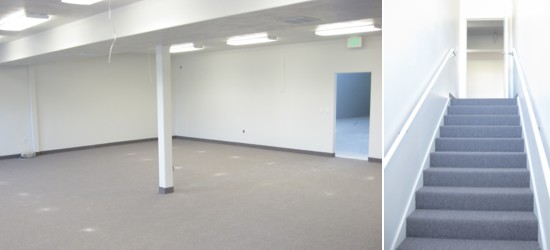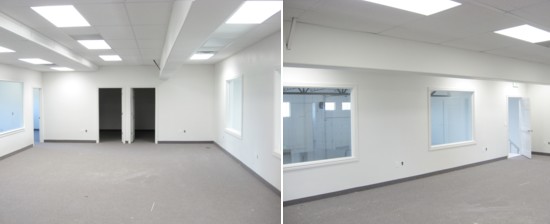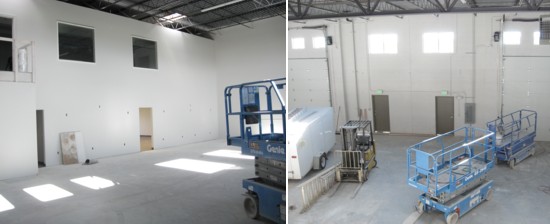 May 16th,2009: We got a bit behind schedule last week, with the electrical & HVAC getting done on the 11th. This gave us a chance to insulate some of the offices and storefront walls). They began drywalling on the 14th.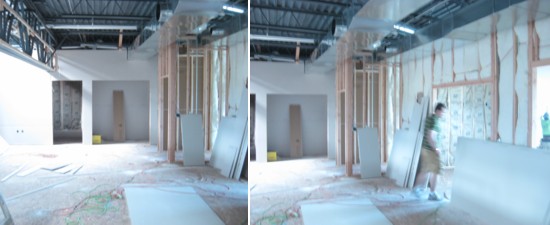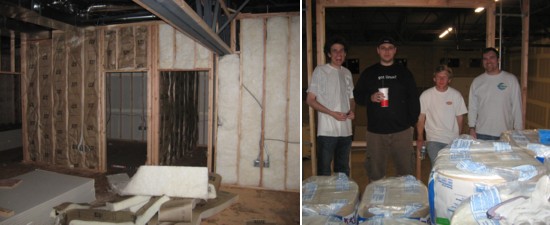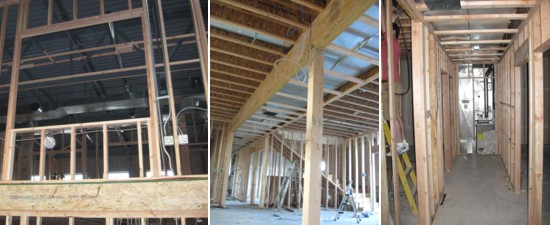 May 6th,2009: The Framing is done. Electrical & HVAC today though Friday. Drywall Monday. At this rate we should be able to move in June 1st.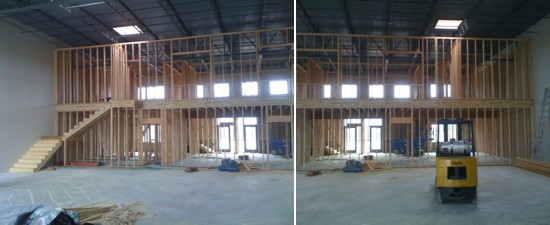 May 1st,2009: Framing. The buildout has begun! Framing should be finished up early next week.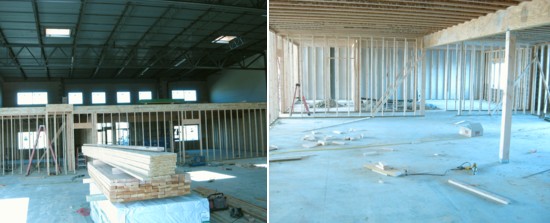 April 25th, 2009: Inside Not much to look at yet- the interior is completely empty. We finally have the plans drawn up and they should be approved by the city within the next couple of days. Then construction begins. We'll have three main sections in our new facility.

Storefront:(1st Floor) With nearly three times the space of our current store we can display more of our inventory. We're planning dedicate some of the new retail area to swords, kitchen cutlery, watches and our upcoming emergency preparedness products (we'll be launching our new website, www.emergencymatters.com, in a few months).
Warehouse: (1st Floor) Nearly four times larger than our current warehouse. The extra space will give us the flexibility we need to accommodate more products and larger products.
Offices (2nd Floor): We'll have more than ten times the office space that we have now. We'll be able to increase the quality of our website content, the user experience, our customer service and more.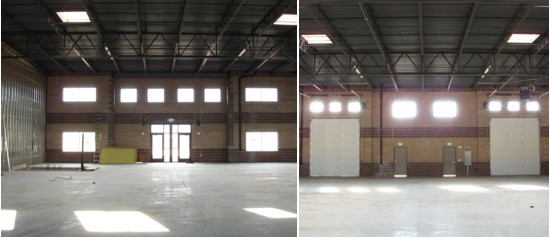 April 13th, 2009: We're Moving... Again! We just moved over into our new store last year but it got very small, very quickly. We've just signed on a new building and we'll be moving in later this summer (it's about 4 times the size of our current store). We'll post all the progress as the interior gets built and as we relocate. The new space will allow us to carry a much larger selection (space limitations have been the biggest obstacle) and serve you better!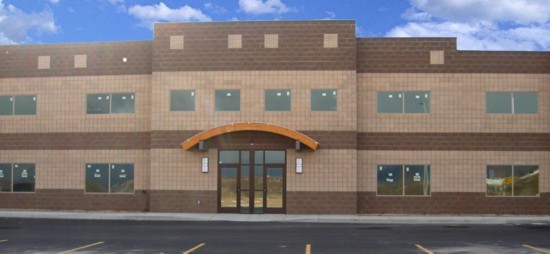 Here's a brief visual history of our stores & growth:
2009 Store Construction Progress (April 2009 - July 2009)