BladeHQ Store 2009
2009 Store Pictures - Our Store (Lehi, UT)
Below you can see images of our storefront in Lehi, UT. We carry products from an extensive list of manufacturers including Benchmade, Protech, SOG, Kershaw, Microtech, Victorinox, Lone Wolf, CRKT, Piranha, Spyderco, Schrade and more. We also carry a selection of Self Defense Products (e.g. Taser Products), Flashlights (e.g. Surefire), and Watches (Swiss Army, Invicta, Timex, etc.). We've got unbeatable local prices, a huge selection of in stock, in the store, ready to sell merchandise and knowledgeable, courteous and somewhat sarcastic staff.
So why a store? We're an Internet business so we should just run our things from a closet, right? While it's true that we're primarily on online retailer we feel that it's important to have a real store- it shows we're serious about what we do and reassures you that we're a real legitimate business operation. Our store provides a clean friendly atmosphere for our local walk in customers as well.
The new store still has a ways to go. We moved everything, but getting it to look just right is another story.


We might have a tiny bit more room than we did before. Not to worry! We'll get this whole thing filled up with awesome new products in no time!


The warehouse and shipping center turned out pretty good. And of course no one will ever see them.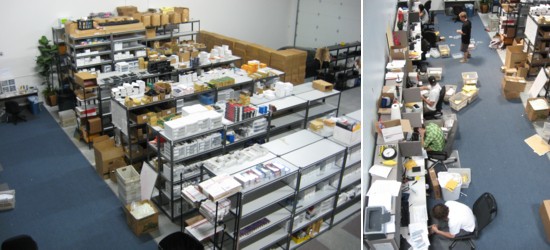 Could it be? Two employee lounges? Hey, we take care of them and they take care of you! Great customer service starts with happy employees.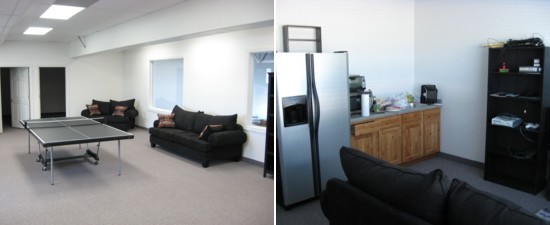 Our current building was completed in June of 2009. We have over 7500 square feet of space making this building nearly four times the size of our last. The first floor has our storefront, warehouse, shipping center, photo studio, and employee lounge. The second floor has a second employee lounge, conference room and offices. We have no idea what to do with this space. We pretend to have meetings and run around with our arms stretched out making airplane noises. If only everyone could have this much fun.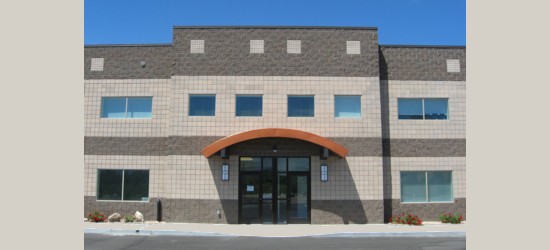 Below are a few links for anyone who may be interested in our company's physical evolution.
2009 Store Pictures