CRKT PILAR REVIEW
Written by Blade HQ Staff Writer Andrew Hamilton on 6/7/2019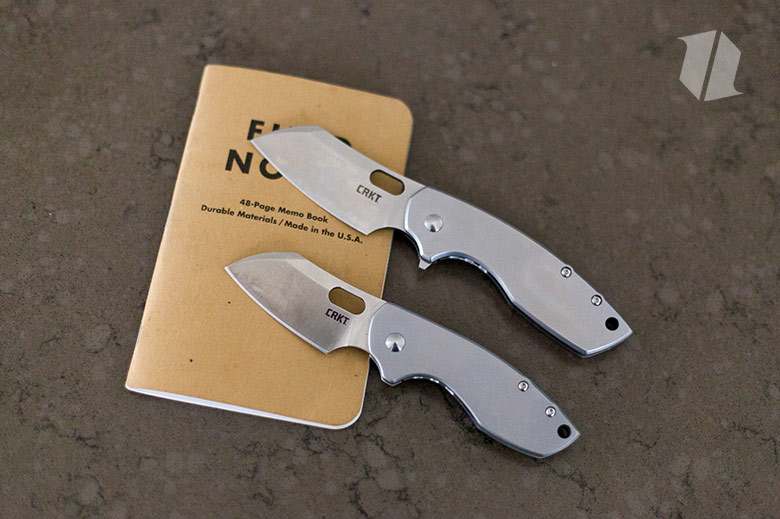 Today we're going to be taking a look at the CRKT Pilar. This review will encompass the original CRKT Pilar and the new CRKT Pilar Large, or as we call it around the office here at Blade HQ, the CRKT Pilarge
Before we get any farther into this I'd like you to know that these knives cost less than $50. Would I rather own a Chris Reeve or a Microtech? Of course, but every collection has room for a great affordable knife and there may be no better choice for a new knife nut! The CRKT Pilar is a beautifully designed budget EDC folder from famed knife maker Jesper Voxnaes.
First, let's run through the stats of the classic Pilar.
5.90" Overall Length
2.40" Blade Length
Sheepsfoot Blade
8Cr13MoV Steel
Stainless Steel Handle
4.20 oz. Weight
Frame Lock
Manual Action
Made in China
Shop CRKT Pilar Knife
KNIFE LIFE SCORE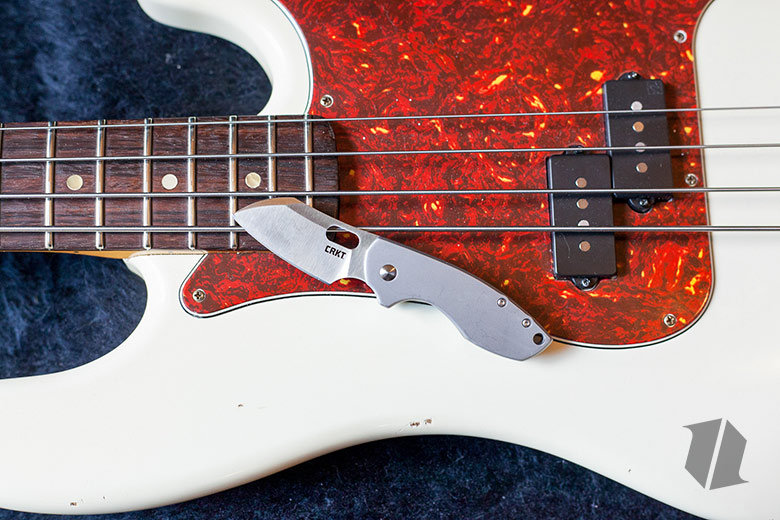 Knife Life is all about representing your personality and passion through the knife you carry in your pocket everyday. Quality and performance are key. Tasteful design and ritzy details are also important. You can be confident carrying any knife with a high Knife Life Score. Each section is scored out of 10 with a grand total of 100.
IMPORTANCE
Score: 9/10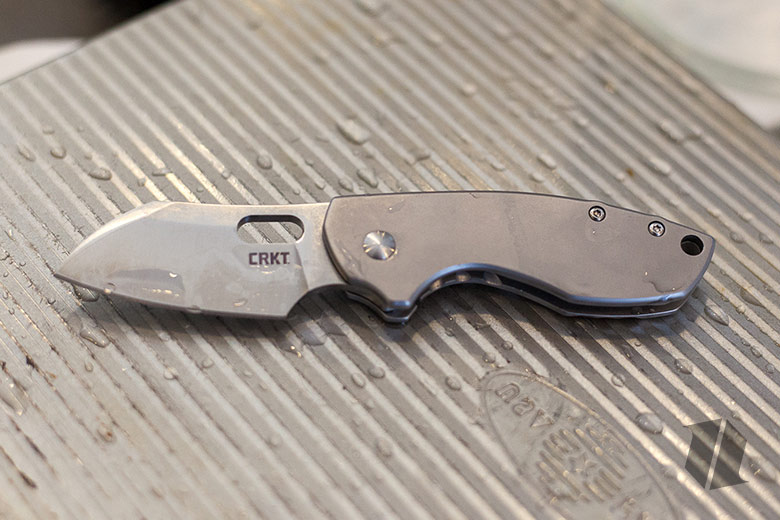 I've said it before, but I think now more than ever we're living in the Golden Age of knife making. Technology has taken things like steel, titanium, and aluminum and the sculpture of these materials to new heights. The finest cutlery from generations past can't hold a candle to even budget offerings from today. While there may be hundreds of budget friendly options, the CRKT Pilar is easily one of the most popular, beloved, and easy to recommend of the bunch.
FIT AND FINISH
Score: 9/10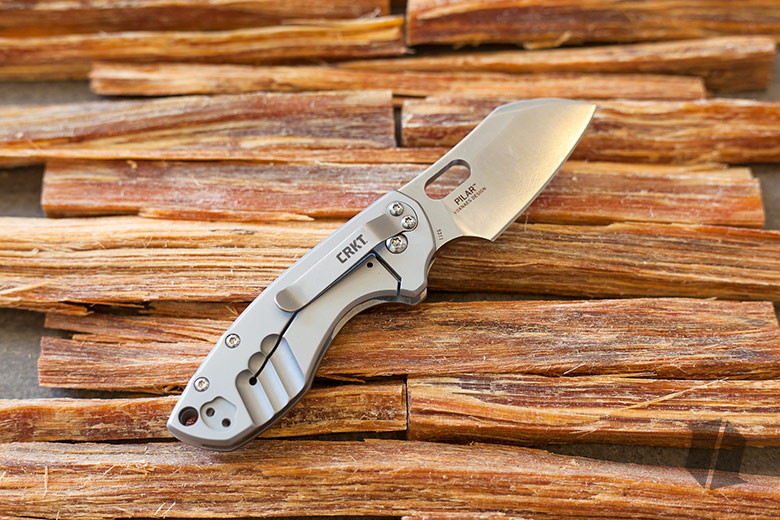 Affordable knives used to come with caveats. Milling marks, rough burrs, and ugly sharpening bevels used to be the norm on cheaper knives. It's a beautiful thing that in 2019 you can get an extremely high quality piece for less than it would cost to take your significant other on a date.
Fitment of parts, blade centering, and action all exceed my expectations on the CRKT Pilar. This is a piece I would carry with pride, give as a gift, or recommend to absolutely anyone.
DEPLOYMENT AND LOCKUP
Score: 7/10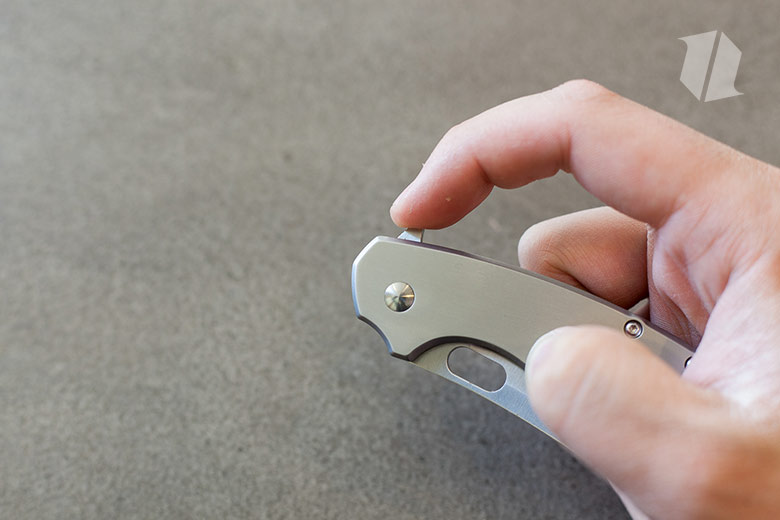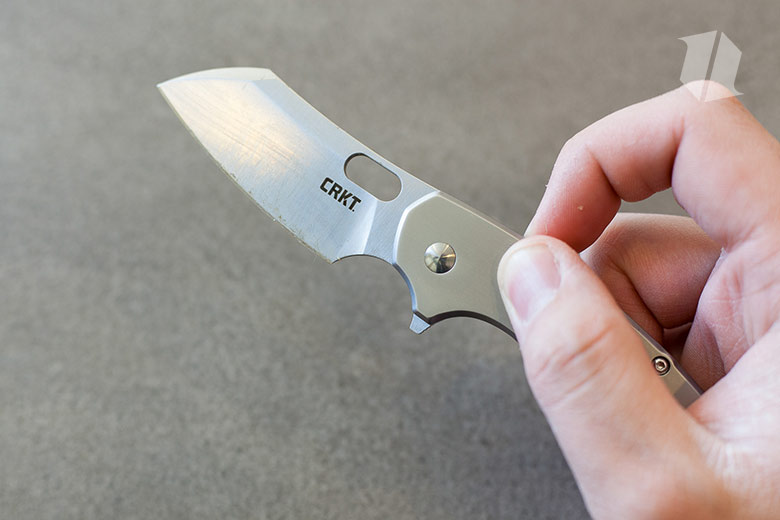 The CRKT Pilar is easy to open and close one handed with both versions. The smaller version features a comfortable hole opener and the large features that, along with a flipper. The drawback to the large version is the weak flipper, as it usually takes some wrist flicking to open it completely.
When you really think about it, the most important thing is being able to confidently operate the knife in your pocket. We obsess about fall-shut action, a dialed detent, and lock bar tension, but at the end of the day, tools benefit most from being extremely reliable.
If this knife lived in a more expensive tier it would probably have bearings, a replaceable lock bar insert, and the frame lock would be made from titanium. Would I purchase an upgraded Pilar with better steel and all of these other modifications? Absolutely. But don't let that scare you away from enjoying the Pilar in its original form.
STYLE
Score: 8/10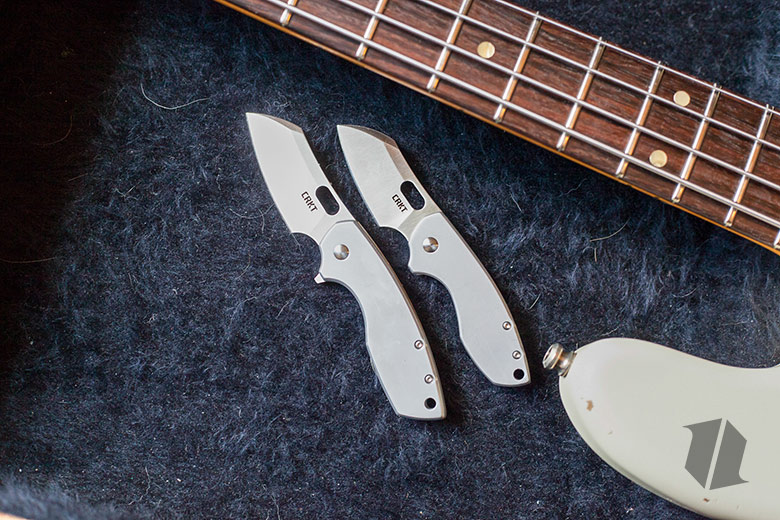 Dating back to mid-century art design in architecture, Scandinavian countries have long held an esteemed place in the canon of our culture. Jesper Voxnaes carries that torch strongly into the traditions of knife making. The CRKT Pilar maintains a uniqueness and identity in a landscape full of copycat designs and piggyback culture. The Pilar sheepsfoot blade is very unique and stylish, and I don't have any complaints about the lock or handle.
EASE OF CARRY
Score: 7/10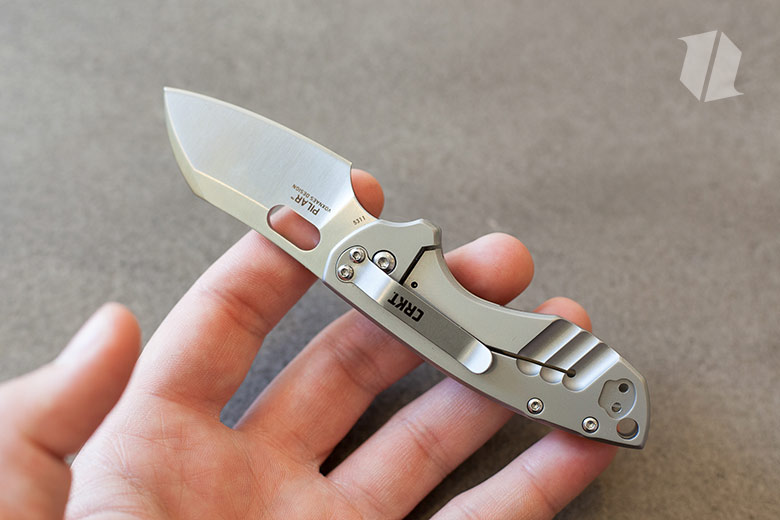 Coming in at north of 4 oz., the CRKT Pilar and Pilarge are not the most lightweight carry options. That said, a combination of compactness and general unobtrusiveness lend these knives to perfect daily carry. In a world where the Benchmade Bugout comes in at less than 2 oz, it's easy to get obsessed about every little bit of weight, but before we worry too much about 2 oz. of extra weight on our knife, maybe we should all try to lose that 10 lbs. we've been talking about for so long.
BLADE AND SHARPENING
Score: 7/10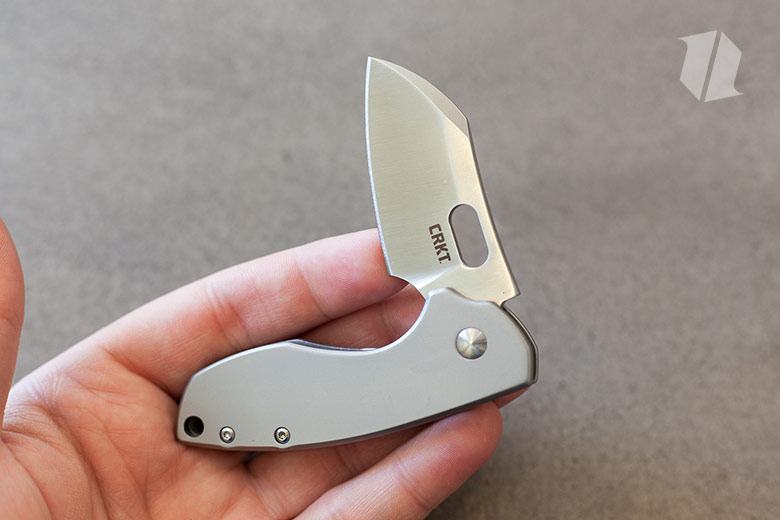 I'm a huge fan of the blade shape on the CRKT Pilar. Utility, sharpenability, and durability all feel like they were balanced considerations. Stock models sport a less than ideal 8Cr13MoV blade steel, but this bad boy rips through cardboard and tears open boxes even when dull as a door nail.
8Cr does lose some points because it's a budget steel, but it's also affordable and easy to sharpen. If CRKT was offering this at an exorbitant price, I'd be put off.
MATERIALS
Score: 6/10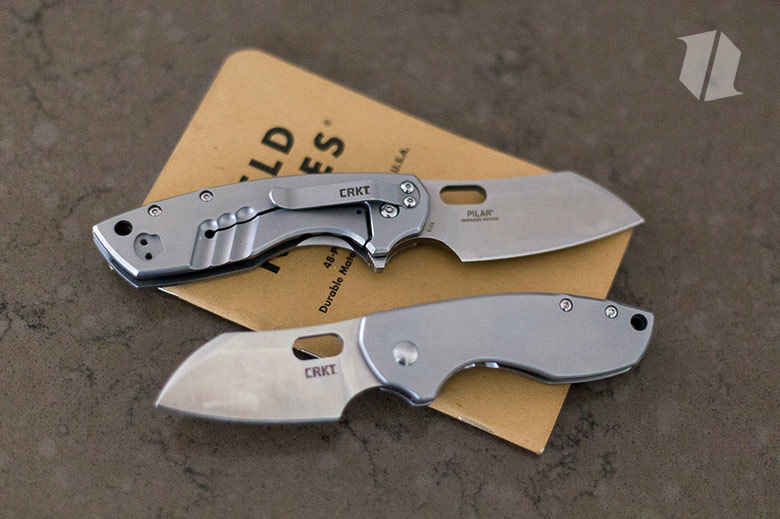 Steel, steel, and you guessed it, more steel. That's what you can expect to find on the Pilar, and if you've read this far that shouldn't be a surprise.
As a kid growing up, I got really into the fixed gear bike community. While everyone else was trying to get carbon this and too many gears that, my idols were all riding around on direct drive one gear bicycles. One quote really stuck with me, "steel is real when you're riding your bike. Steel just feels like a circle whereas something like carbon or aluminum feels like a square." I'm not sure if that quote really applies to the Pilar, but if anyone gives you flack you'll have a great response.
Like I touched on above, 8Cr13MoV isn't a head-turning steel, but it's affordable and easy to sharpen. I keep these things in mind when reviewing every knife.
ERGONOMICS
Score: 8/10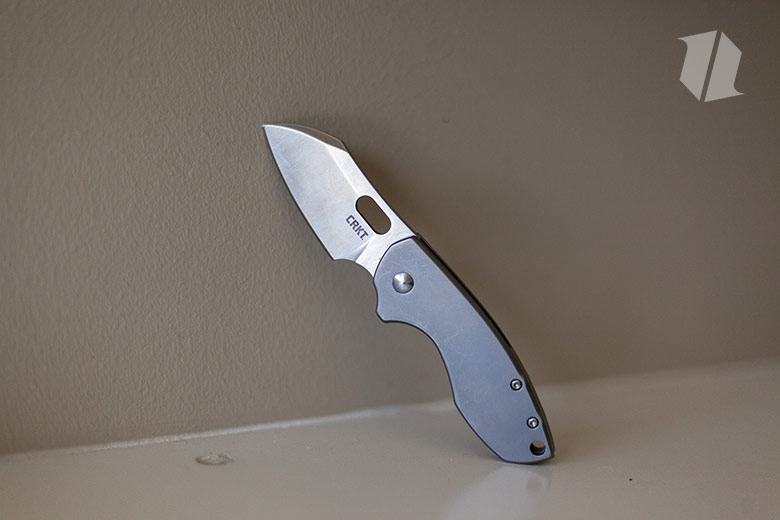 With two prominent forward finger choils, ergonomics and ease of use were clear goals of the CRKT Pilar. Usable from the back finger choil, the knife really shines with your hand indexed into the front choil. Easy to open and close, this knife is an excellent choice for less experienced knife carriers. The Pilar is well suited to a wide variety of different grips and excels at a wide variety of EDC jobs.
CUT TESTS
Score: 6/10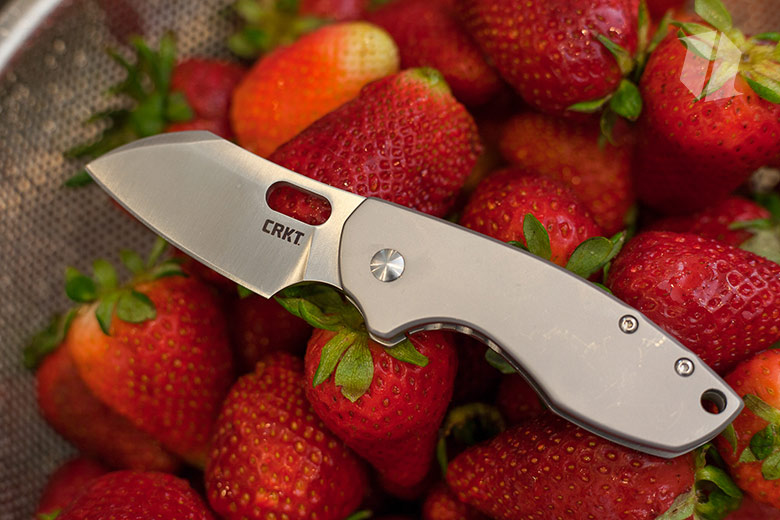 8Cr13MoV honestly has its limits. It just doesn't stack up to modern super steals like M390, M4, or S35VN. With that in mind, it does take a wicked edge with very little work. I love that I can put my Pilar to work, beat it up real good, and then 5 to 10 minutes on my Edge Pro Apex gets me right back to scary sharp.
I would jump on the Blade HQ exclusive in D2 steel while they're still available. A top flight steel is the only thing holding the Pilar back in this category.
POCKET JEWELRY
Score: 9/10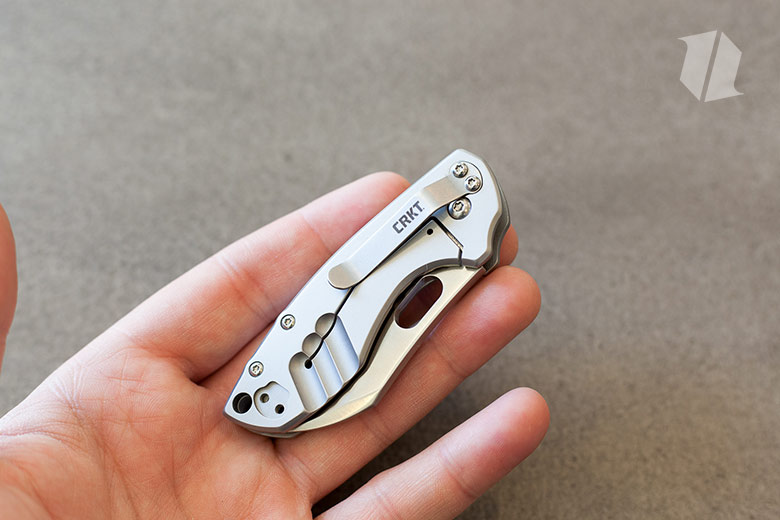 In this price, the pocket jewelry factor is actually quite strong on the Pilar. Compare this knife to other pieces like the Ontario RAT 2, Spyderco Tenacious, or any of the low priced options from Kershaw and it's easy to see the flash inherent in the Pilars' bones. A knife doesn't have to be an Olamic Busker. For me it really comes down to if a piece makes me want to go across the room and pick it up the second I see it. On that metric alone, the Pilar is a winner. This knife is fun to play with and has fidget factor out the wazoo.
TOTAL KNIFE LIFE SCORE:
76/100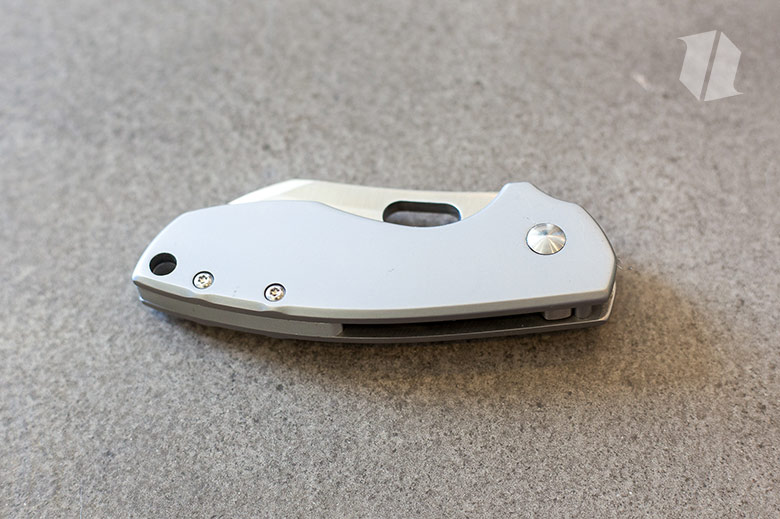 For a budget option like the Pilar, 76/100 is an awesome score. It's not far behind our other more expensive knives that we've reviewed.
CRKT owns a huge majority of the quality and affordable knife space. Both sizes of the CRKT Pilar are an amazing value, and CRKT has expanded the lineup with short runs with better materials.. The design is unique and the price tag is just right! Check out the video below of some of the best CRKT knives available today.
Shop CRKT Pilar Knife
PILAR vs. LARGE PILAR (PILARGE)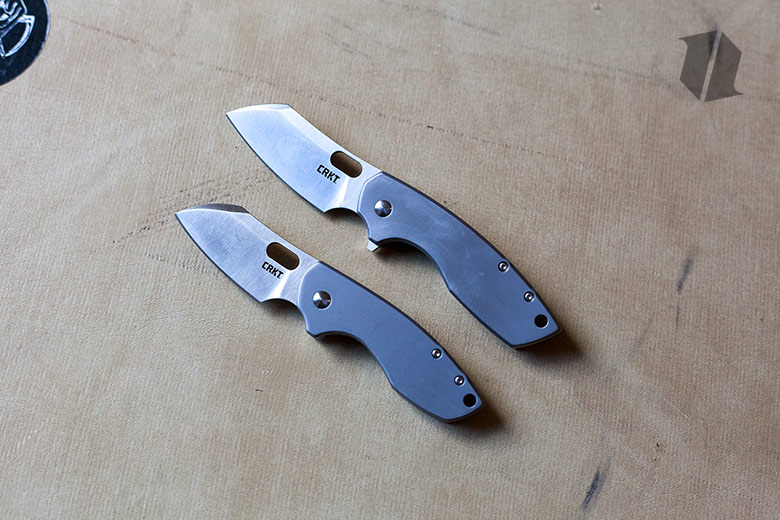 Are you on the fence about if you should get the Pilar or its larger brother? Truthfully, the only considerable difference is the flipper tab found on the large and a little bit bigger design.
It's honestly a little humorous to call either of these knives large because they are truly nothing beyond well-sized compact EDC folders. I understand the naming convention, but maybe the Pilar Medium would have been a more apt title (I could even see it being called the Pilar That Ate Its Vegetables, but it really doesn't have the same ring to it, I guess.
CONCLUSION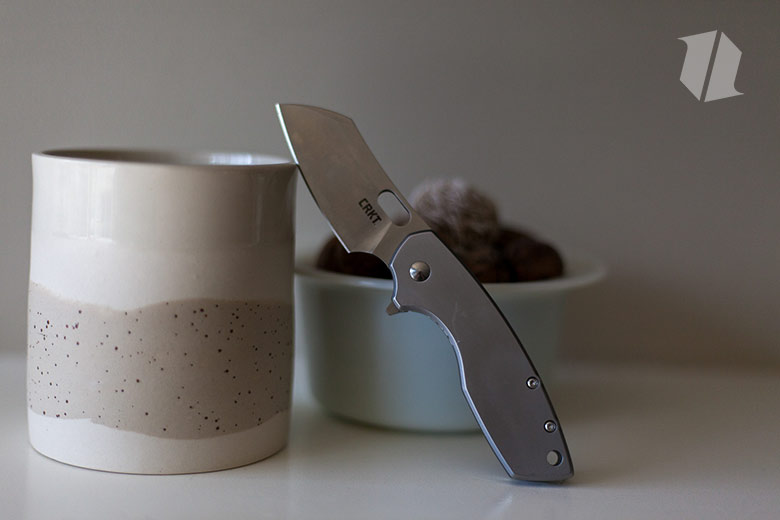 I try not to bring bias into any of these reviews, but when a design so squarely fits my personal aesthetic, ethos for use case, and pushes the low limit for a market-viable price point, it's hard not to fall in love before even doing the testing. I'm happy to say that the CRKT Pilar lives up to its strong billing and I can't see why any knife guy wouldn't benefit from having one of these affordable blades in their collection.
It doesn't matter if you already have a safe full of customs or maybe this is your first knife ever, pick up a Pilar today and I guarantee you're going to love it.
Shop CRKT Pilar Knife
Need more knives? See how the Pilar fared in our Best Budget Pocket Knives article, or check out our Best CRKT Knives article for more info.