FATHER'S DAY GIFTS YOU'LL LOVE TO BORROW
Written by Blade HQ Staff Writer Trevor Brown on 6/3/2019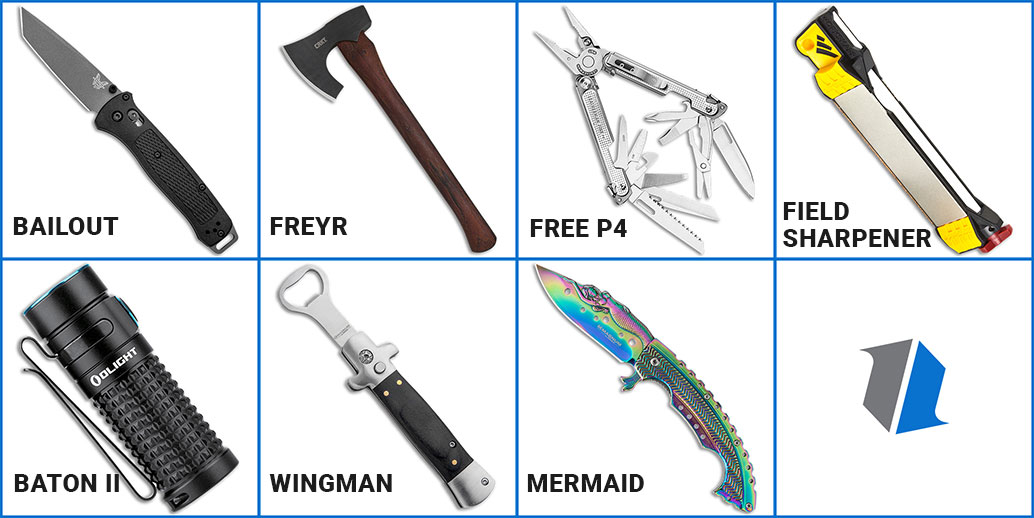 Dads are great, and because they're great, they deserve awesome gifts. If you haven't prepared for Father's Day (June 16 by the way), this Father's Day Gift Guide has the potential to improve both your dad's and your EDC life.
The following items are the seven best Father's Day gifts that he'll love and you'll love to borrow from him. Win-win situation!
---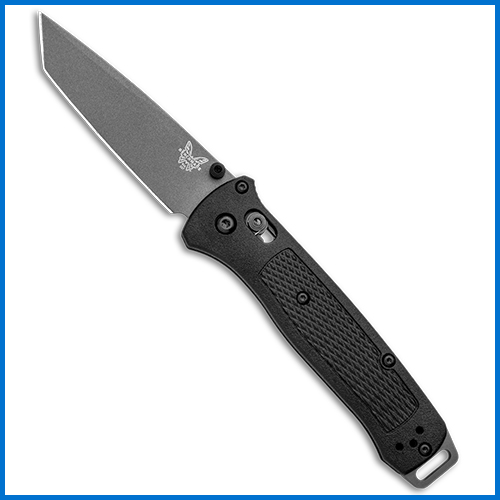 1. Benchmade Bailout
The Benchmade Bailout is a newer addition from Benchmade. It's tactical, lightweight, and something both you and your dad will love! It rocks CPM-3V steel, a grivory handle, made in the USA, and weighs in at just 2.05 ounces. Also, choose from either a traditional tanto blade or a unique serrated tanto blade, both rocking gray Cerakote.
---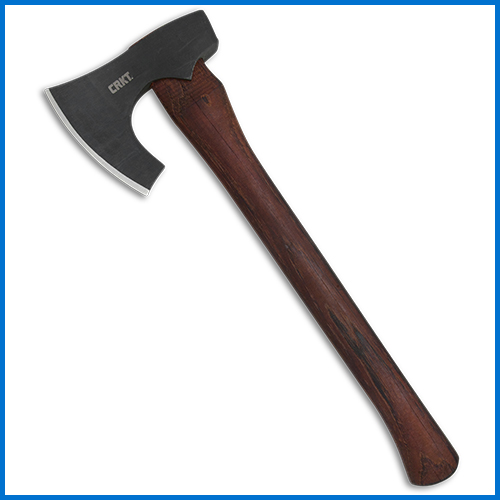 2. CRKT Freyr Norse Axe
What goes perfectly with a pocket knife? A Norse axe! Dad's love chopping wood, especially with a brand new CRKT Freyr given to them for Father's Day. The CRKT Freyr is an axe designed by Elmer Roush in Brasstown, North Carolina. This axe features a beefy 1055 head, hickory handle, and weighs 1 lb. 14 oz. When dad takes a water break and sits by the camp fire, you can take it and chop the rest of the wood your dad couldn't handle.
---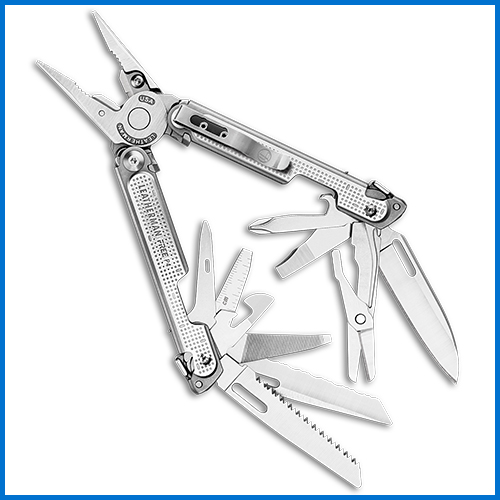 3. Leatherman FREE P4
The Leatherman FREE P4 is one of the newest offerings in multi-tool world. It boasts magnets and thumb tabs that allow every tool to be used easily one-handed. Another awesome new feature is the use of Elastomer Springs, which Leatherman states can be opened and closed over 1 million times! That should easily exceed the already-great 25 year warranty from Leatherman. Long story short: Dad would love a new P4.
If dad isn't into workhorse multi-tools, check out the Leatherman Squirt for an awesome key chain tool.
---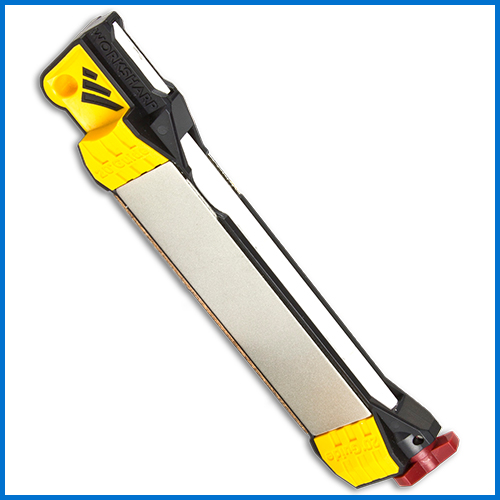 4. Work Sharp Field Sharpener
Because your knives get dull, too! The Work Sharp Field Sharpener is an all-in-one sharpener that features two diamond plates, two ceramic rods, and a leather strop for polish finishing. Another cool feature is the ramp that allows for even angles with every pass. Great for on-the-go or even as a main sharpening system, this sharpener makes a great gift for Father's Day.
---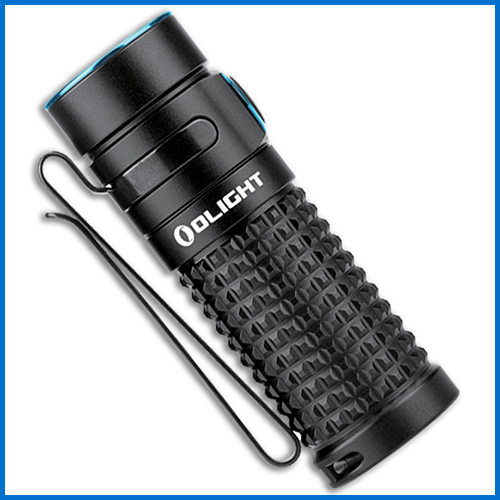 5. Olight S1R Baton II Flashlight
Were you the designated flashlight holder for dad when you were young? Now is your chance to return the favor! The Olight S1R Baton II is a compact, rechargeable LED flashlight with an output of 1,000 lumens on the highest mode. It's great for EDC and will come in handy in all kinds of situations.
---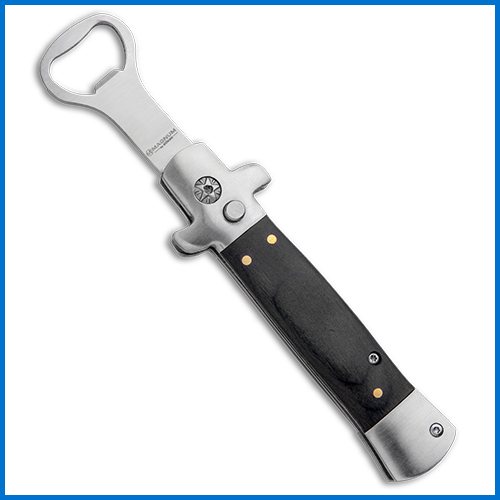 6. Boker Wingman Auto Bottle Opener
Traditional kitchen bottle openers are as outdated as 8-Track tapes these days. Why not give Dad a bottle opener that will put a smile on his face with every use? The Boker Wingman is an automatic bottle opener that features stainless steel bolsters and a Pakka Wood handle. Even better if automatic knives are illegal in your area!
---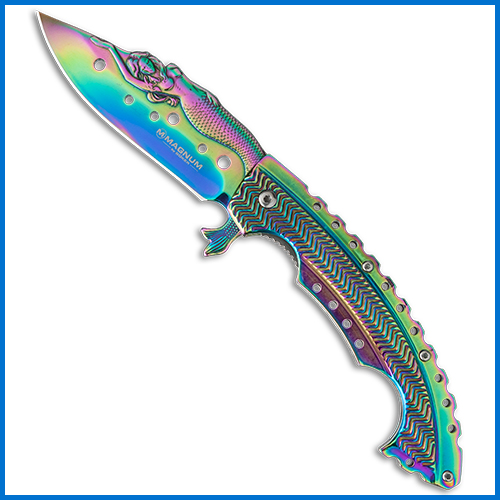 7. Boker Rainbow Mermaid
You want one, your dad wants one, everybody wants a Boker Mermaid. The Mermaid has turned into somewhat of a legend around Blade HQ, and for good reason. The rainbow spectrum stainless steel pairs perfectly with the "mermaidized" 440A blade as she makes for a cheap, classic gift for Father's Day. Besides, on the off day your dad leaves this beauty at home, you can sneak it in the pocket for your own gentleman's carry kind of day.
---
CONCLUSION
Which Father's Day gift appeals to you the most? Get something off this list that both you and Dad will love for best results.
You already know Blade HQ has all the knives. Make it happen, get something awesome for Father's Day and have them post a picture with #bladehq. We regularly repost on our Instagram story!
LEARN MORE
Watch Kurt and Andrew run through some great Father's Day suggestions.
---
OTHER BEST KNIFE GUIDES
Still in that information gathering phase? We've got a whole heap of guides on many different styles of knives! Happy hunting and may you find that one special knife of your dreams.