How to Choose An OTF Knife
Written by Blade HQ Staff Writer Logan Rainey on 12/1/2020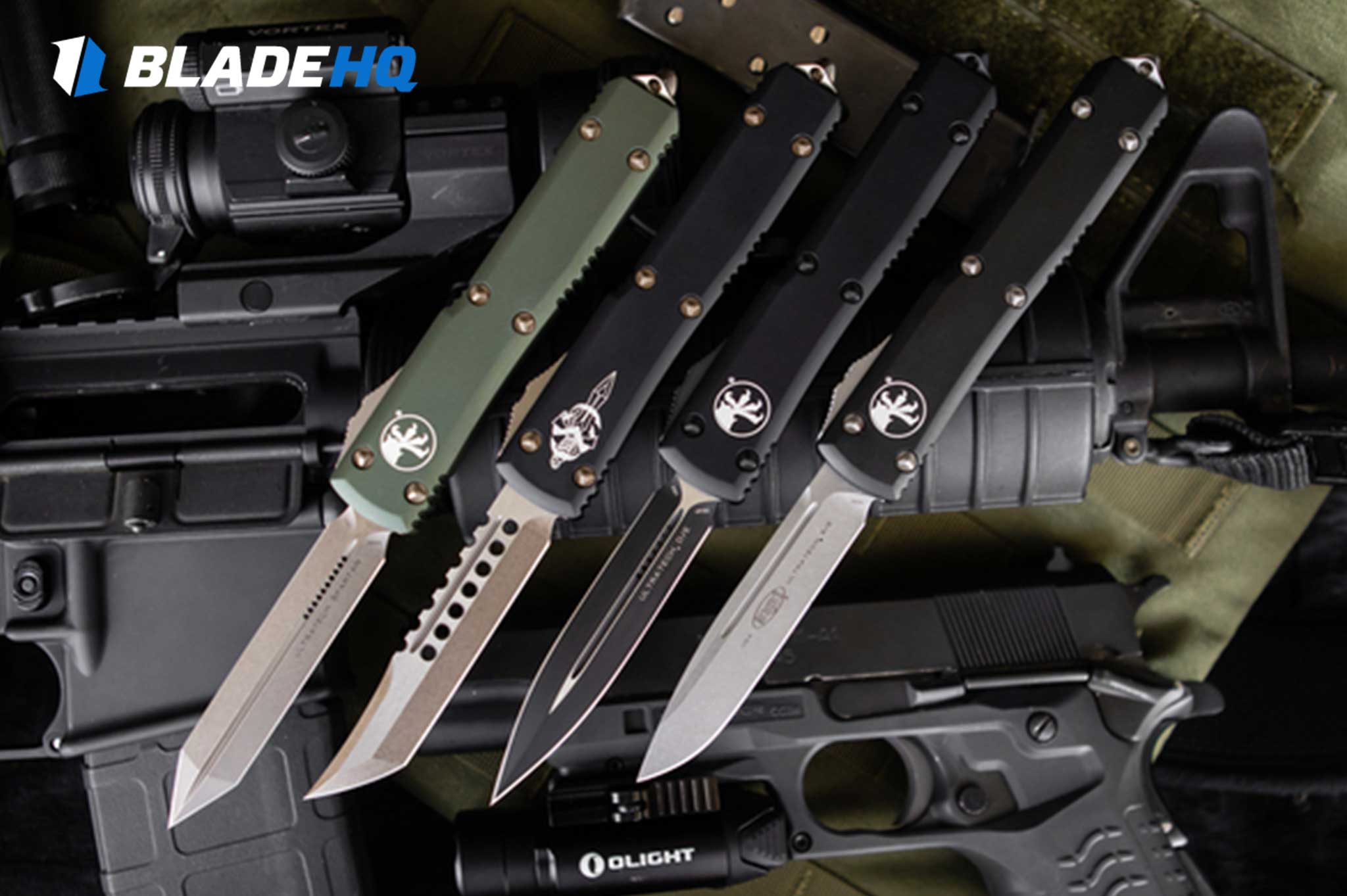 Pictured: Microtech OTF knives
Buying an out-the-front automatic knife for the first time is a daunting task if you're not quite sure what to look for. They come in all shapes, sizes and prices, and can really differ from brand to brand. Chances are you're reading this article because you'd like to know what to look for, how to decide and ultimately what to expect when you make your purchase. We'll take a look at five things to consider when buying an OTF and hopefully they'll help you as you make your decision. Here's how to choose an OTF knife. Let's get to it!
Shop All OTF Knives
---
Purpose/Use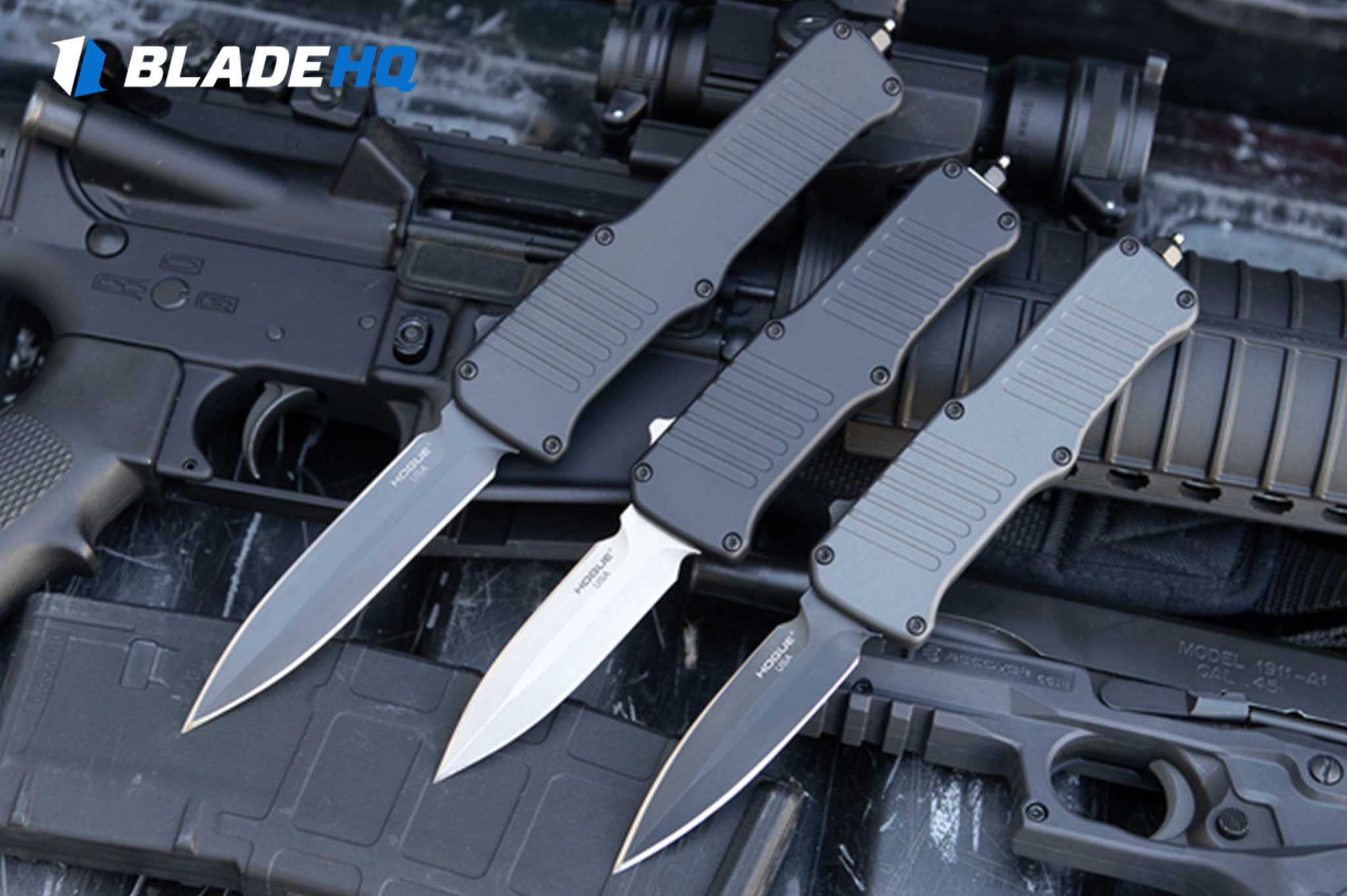 Pictured: Hogue OTF knives
The first thing to take into consideration when choosing an OTF knife is simple: What are you going to use it for? Are you someone who requires quick access to your knife? Someone who needs a knife that's easy to open and close with one hand? Or are you someone who just wants a badass knife to show off to your friends?
OTF knives have many uses and offer a great deal of utility to anyone who works in stressful conditions. They also have a huge wow factor and become quite the point of conversation when used among company. Once you know how you plan to use your OTF, you can make a better decision when you buy one.
---
Size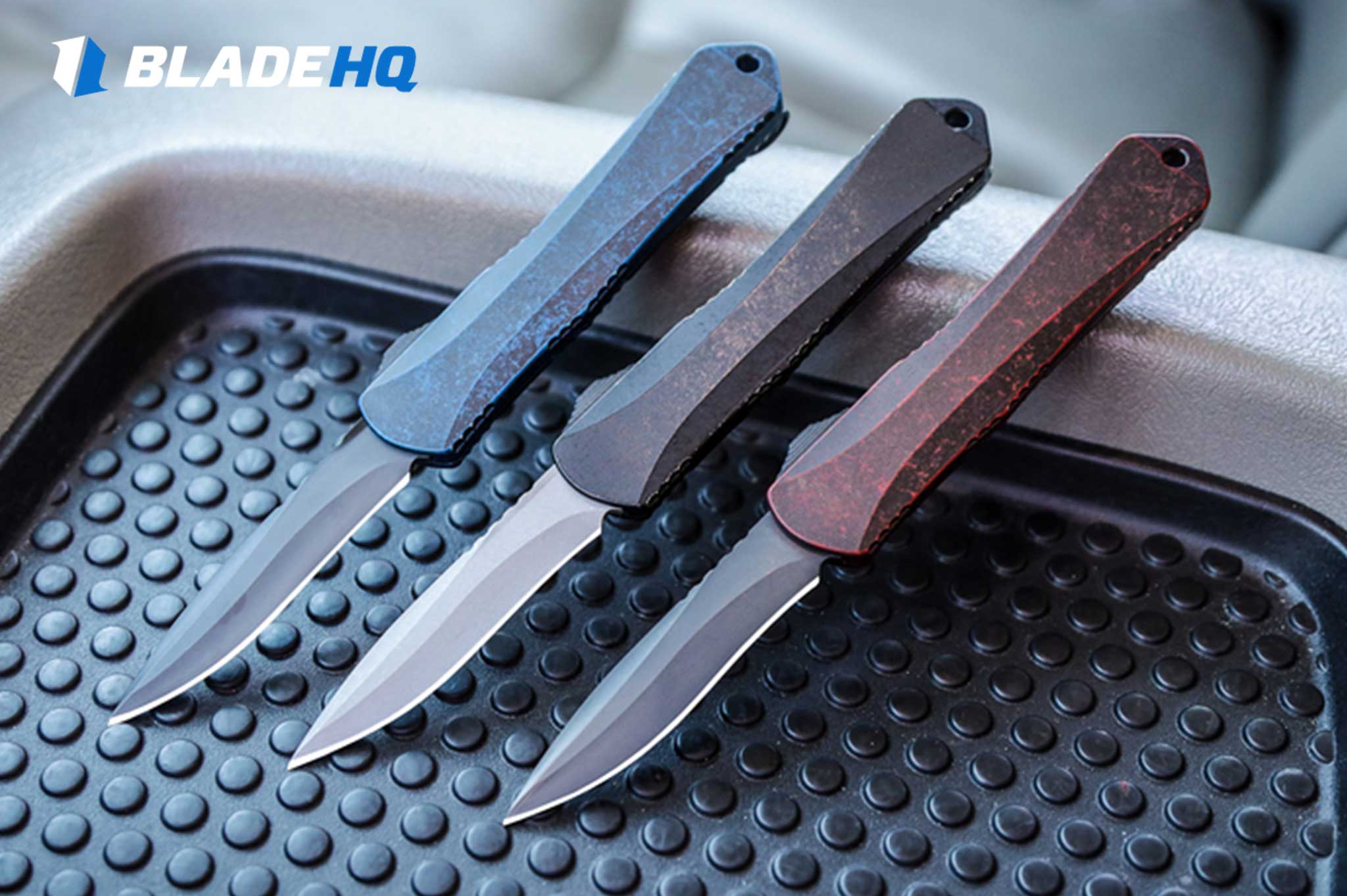 Pictured: Heritic Manticore OTF knives
Like a pair of pants or a t-shirt, the size of the knife you buy can really make or break your experience with it. Too small and you might not be comfortable gripping it during bigger tasks. Too big and you may find that it gets in the way among the other things in your pockets. Buying the right size OTF for your hands and preferences is an incredibly important consideration to make when you buy one.
Some smaller OTF knives are hard to grip and can become a challenge to use when your hands are large. On the flip side, a large knife can offer confidence, but is typically heavier and cumbersome to carry. Our suggestion is to find the size that works best for your style and your hand size. The way the knife feels in-hand will make a huge difference to you especially if you spend several hundred dollars on one.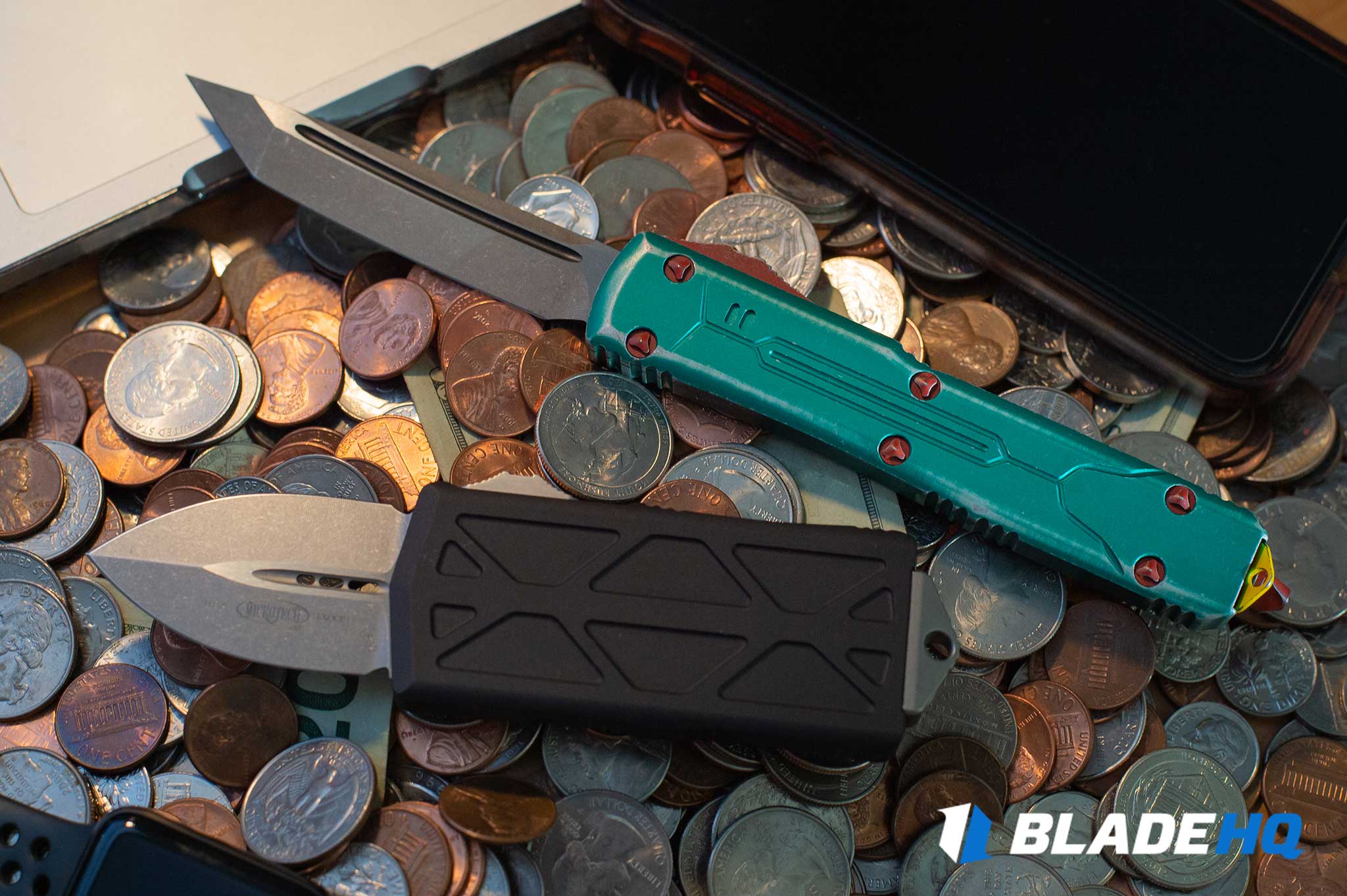 Pictured: Microtech Exocet and Microtech Ultratech
---
Materials and Construction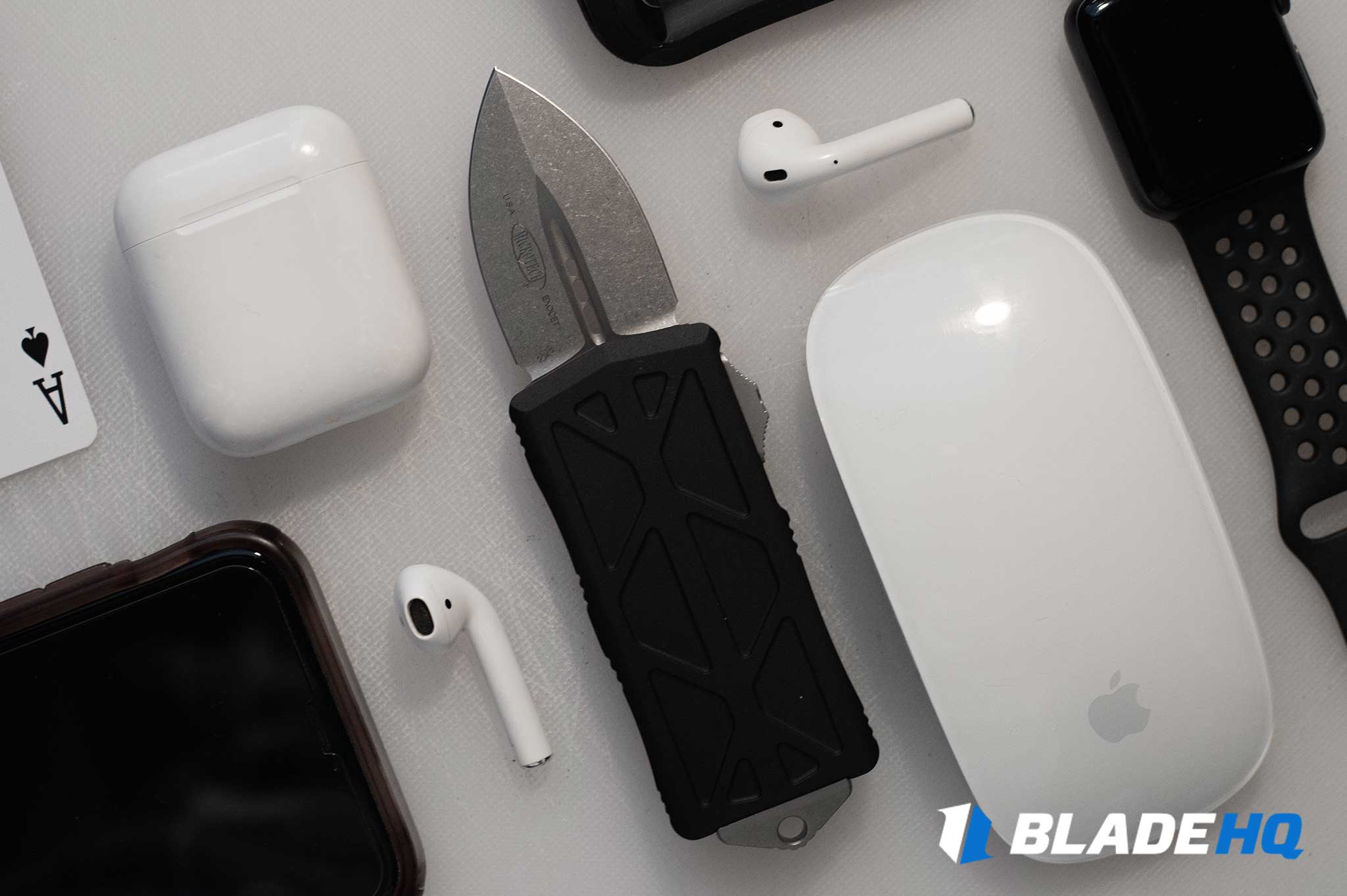 Pictured: Microtech Exocet
Another thing to consider when purchasing an out-the-front automatic knife is what it's made of and how it's put together. There are many low-end OTF knives that feature basic materials and don't quite have the best construction, but they are inexpensive and easy to justify if you're looking to get your OTF fix.
If you're more serious about carrying an OTF everyday or prefer the finer things in life, choosing one with a milled aluminum chassis, premium steel blade and hand-built construction is the way to go. These kinds of knives are more expensive, but they truly last longer and perform better.
---
Action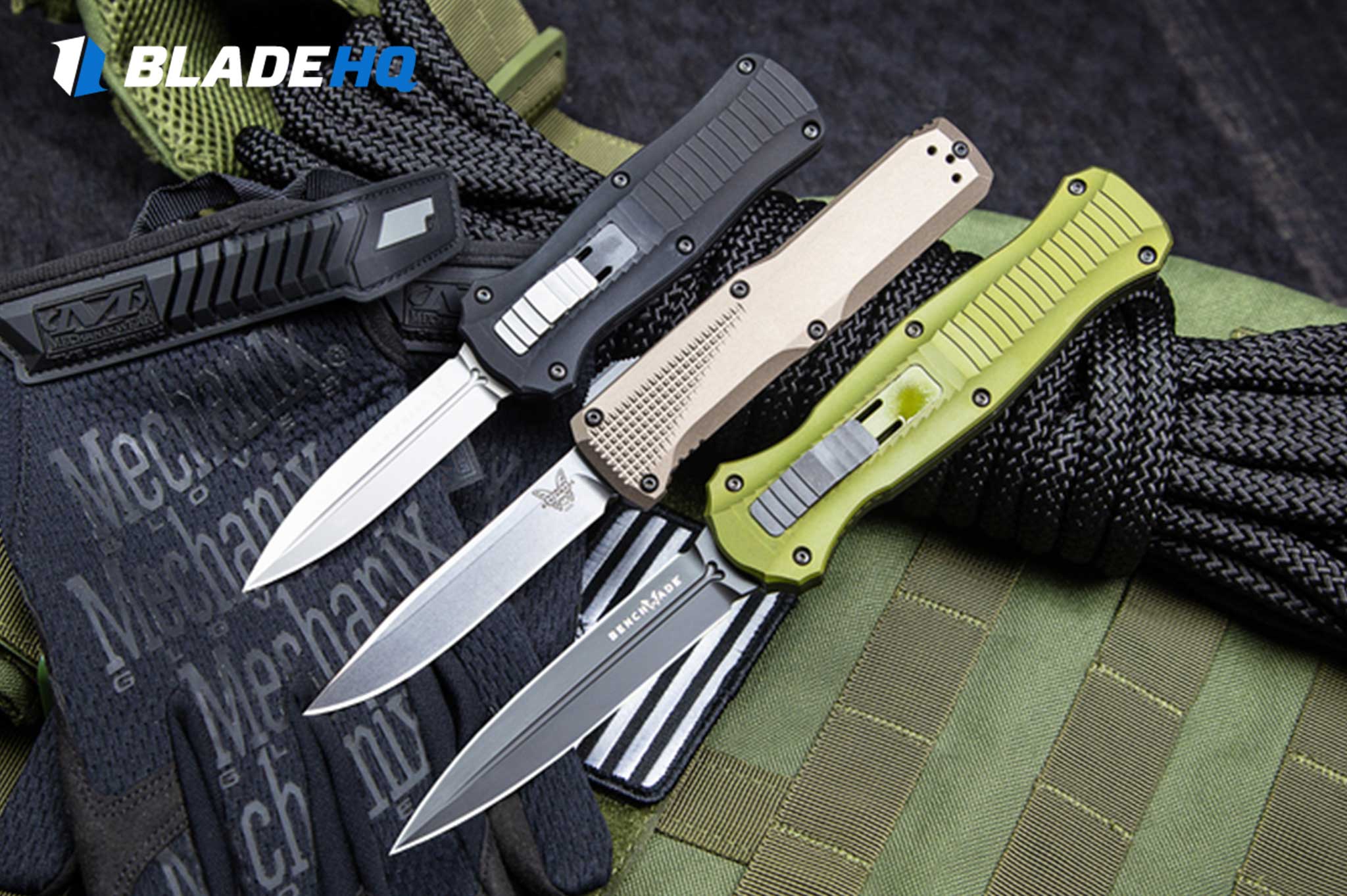 Pictured: Benchmade OTF Knives
Single action or Double Action? What's the difference and why does it matter? The answer is simple; single action knives fire with the push of a button and require the operator to "re-charge" the blade to fire it again. Double action OTFs can be deployed and retracted by sliding the firing lever up or down (this is a much better option for one-handed operation). Other aspects of the action to consider are how it sounds and performs. Low-end OTFs feel chunky to operate and often sound louder than their more expensive counterparts.
---
Price
Pictured: Smith & Wesson OTF
The last thing to consider when buying an OTF knife is what your budget will allow for. Out-the-front knives, like many things, can get really expensive. The right knife for your budget is the best knife to buy. More expensive knives offer better performance and incredible looks, but they do the same job as low-end knives. If you consider everything else on this list, and come to find that your needs or preferences require spending more money, save up and get that grail knife. If money isn't an issue, lucky you! May we direct you to our custom knives category? ;) All jokes aside, you can find an amazing OTF knife at any budget.
---
Final Thoughts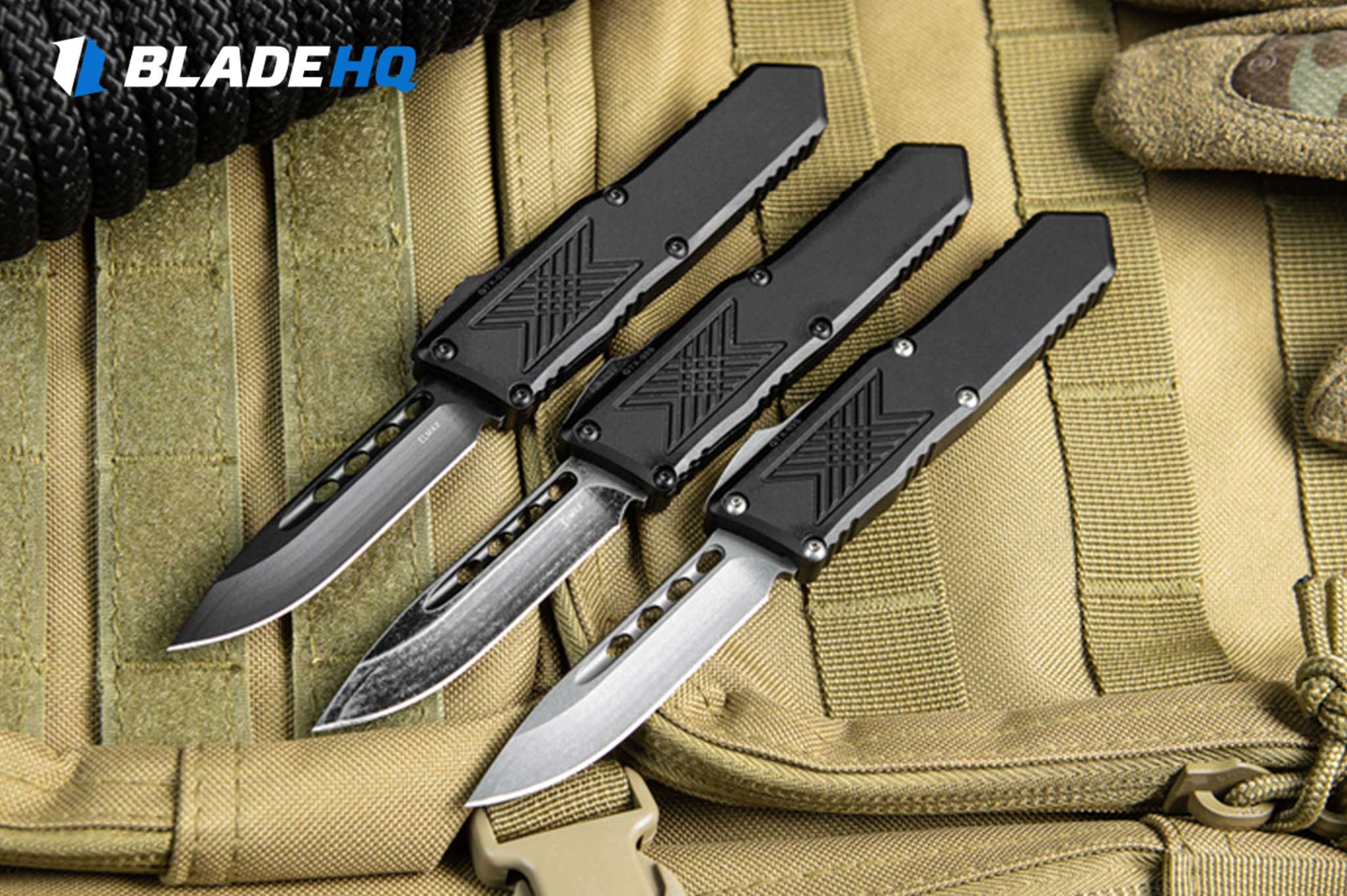 Pictured: Guardian Tactical OTFs
My final piece of advice for anyone looking to add an OTF knife to their collection is to get the one that makes you happiest. Whether it's an inexpensive OTF or a custom made one, the satisfaction that comes from an OTF is something hard to beat. Check out our full selection of OTF knives by clicking below and be sure to check back regularly for other how-to and best of articles. Until next time, thanks for reading!
Shop All OTF Knives
---
OTHER KNIFE GUIDES
Still in that information gathering phase? We've got a bunch more lists of all the Best Knives! Be sure to check out our Best OTF Knives article for more information on our favorite OTF knives. Happy hunting and may you find that one special knife of your dreams!
*Customer reviews may be condensed for clarity and edited for grammatical errors. You know we have to make our high school English teacher proud. Check product listings for current pricing.