How to Choose a Tactical Fixed Blade
Written by Blade HQ Staff Writer Logan Rainey on 12/10/2019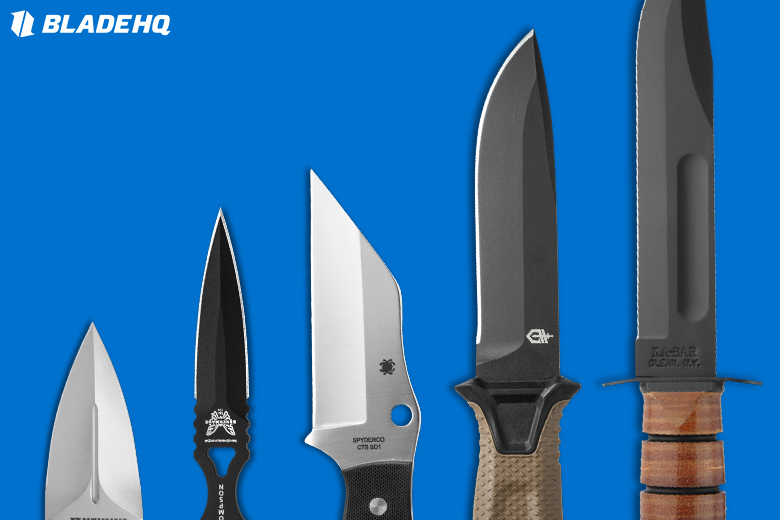 With so many options available, choosing a tactical fixed blade knife can be a challenge if you donít know what to look for. This guide gives a general look at things to look for when choosing your next tactical fixed blade. Whether you are active duty military, a LEO or someone looking for a self-defense tool, there are a few things to consider before you make your decision. Read on to learn more about tactical fixed blade knives and how to choose one that best suits your needs.

---
Materials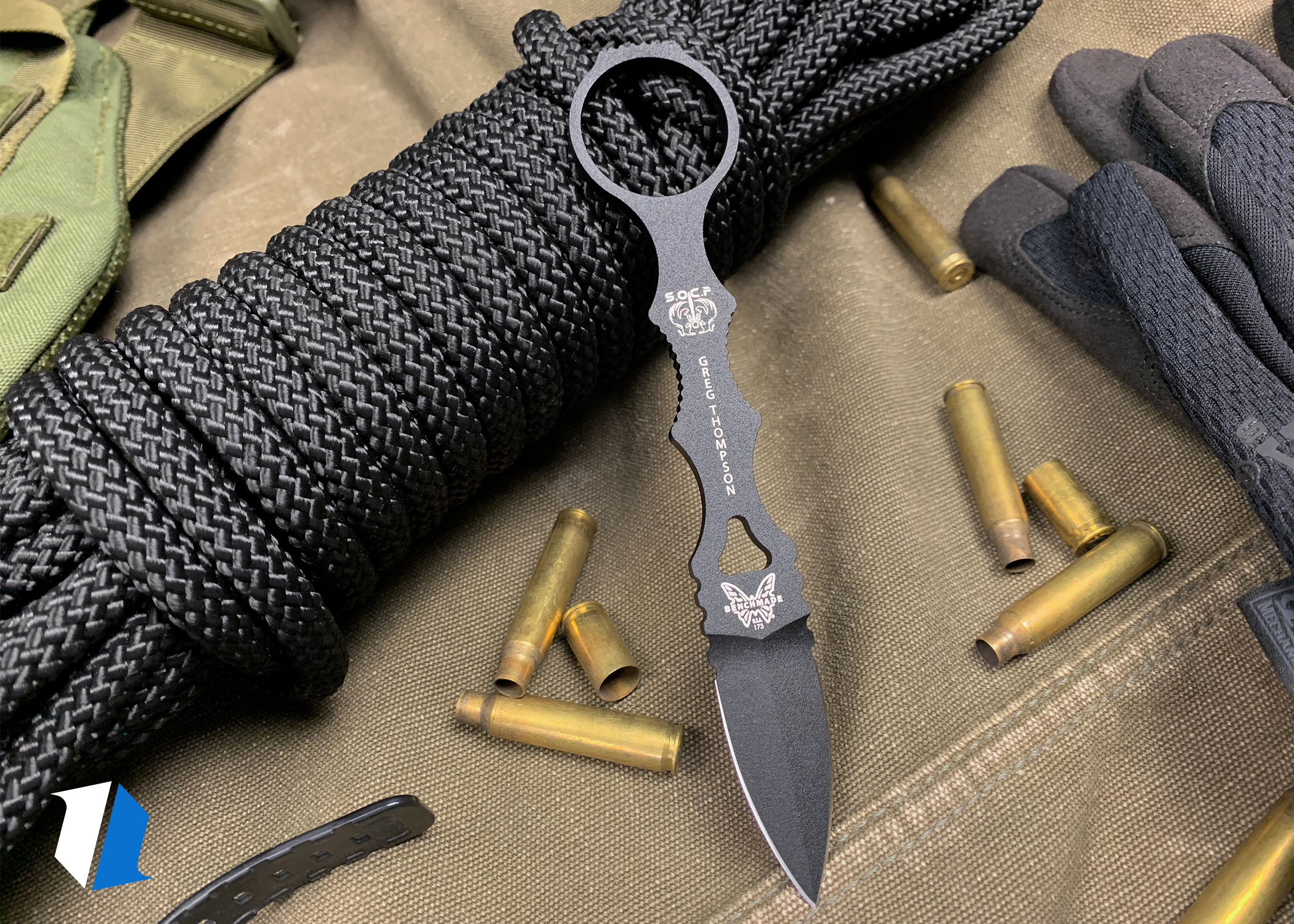 Materials are easily the most important thing to consider when choosing a tactical fixed blade. Typically, fixed blade knives are intended to be used for work. What the fixed blade is made of will contribute significantly to how well it performs and how long it lasts.
Whether the knife is used for camp chores or self-defense, the right blade steel can make all the difference. In fact, blade steel probably matters most for tactical fixed blade knives. Check out our blade steel guide for a comparison of all the best blade steels. A general rule for fixed blade knives is that they should be strong but forgiving meaning they can be used hard, but easy to maintain.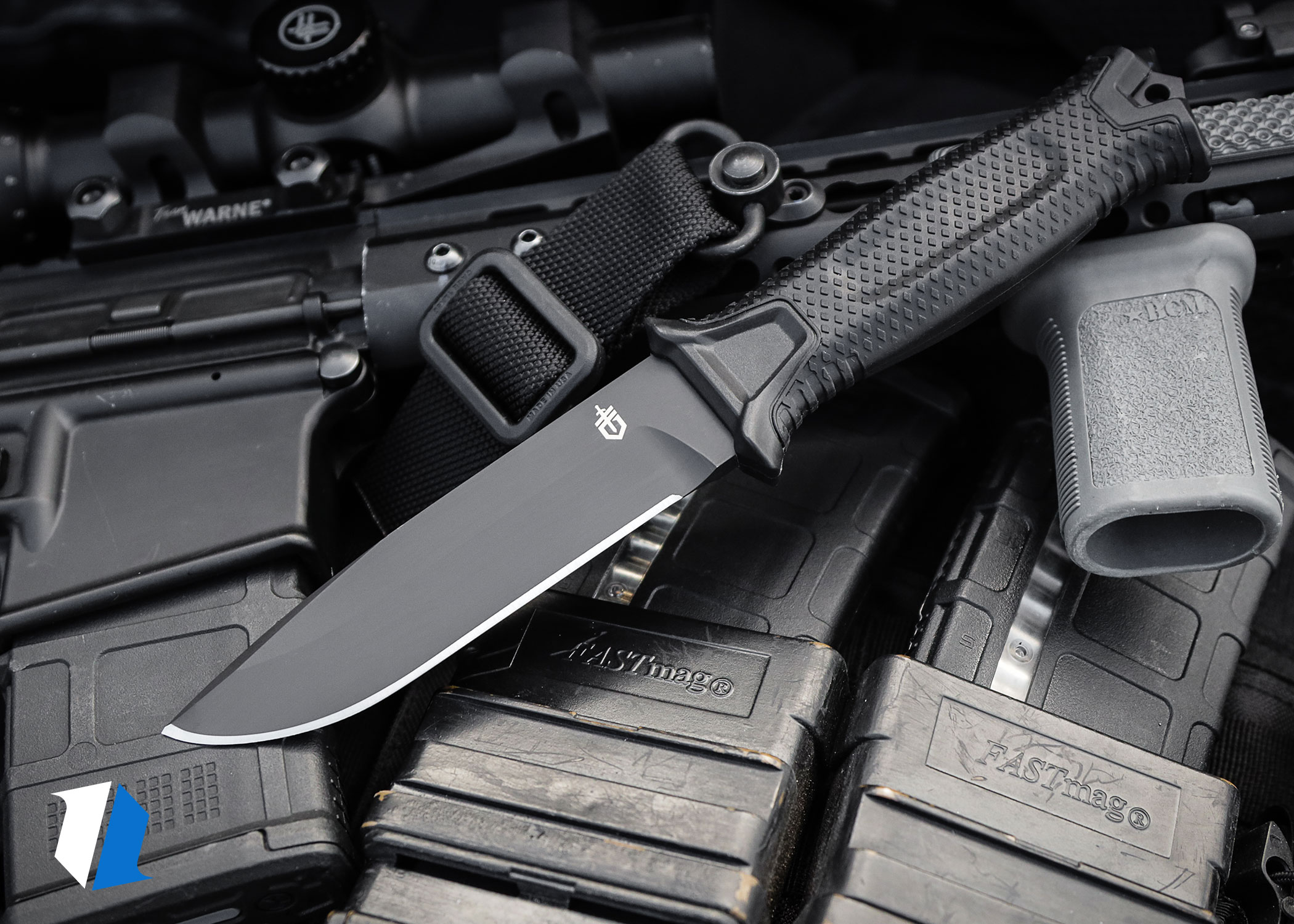 A knife like the Gerber StrongArm features 420HC Stainless Steel. While it doesnít seem like the most stellar blade steel on paper, we tested it out ourselves and it proves to be solid when used. There are always more expensive and higher quality steels, but they arenít always necessary for what theyíre used for. A great tactical knife features blade steel that can be used lots and sharpened easily.
Grip material is the second most important component of choosing a tactical fixed blade knife. The grip should allow the user to maintain full control of the knife during use. Materials like G-10 and polymer are both grippy and durable options for handle grips. Some tactical fixed blade knives feature aluminum handles with grooves or jimping that helps add grip during use. Itís important to find the knife with the handle and grip that feels best in your hand and works best for the work you do.
Blade Shape & Edge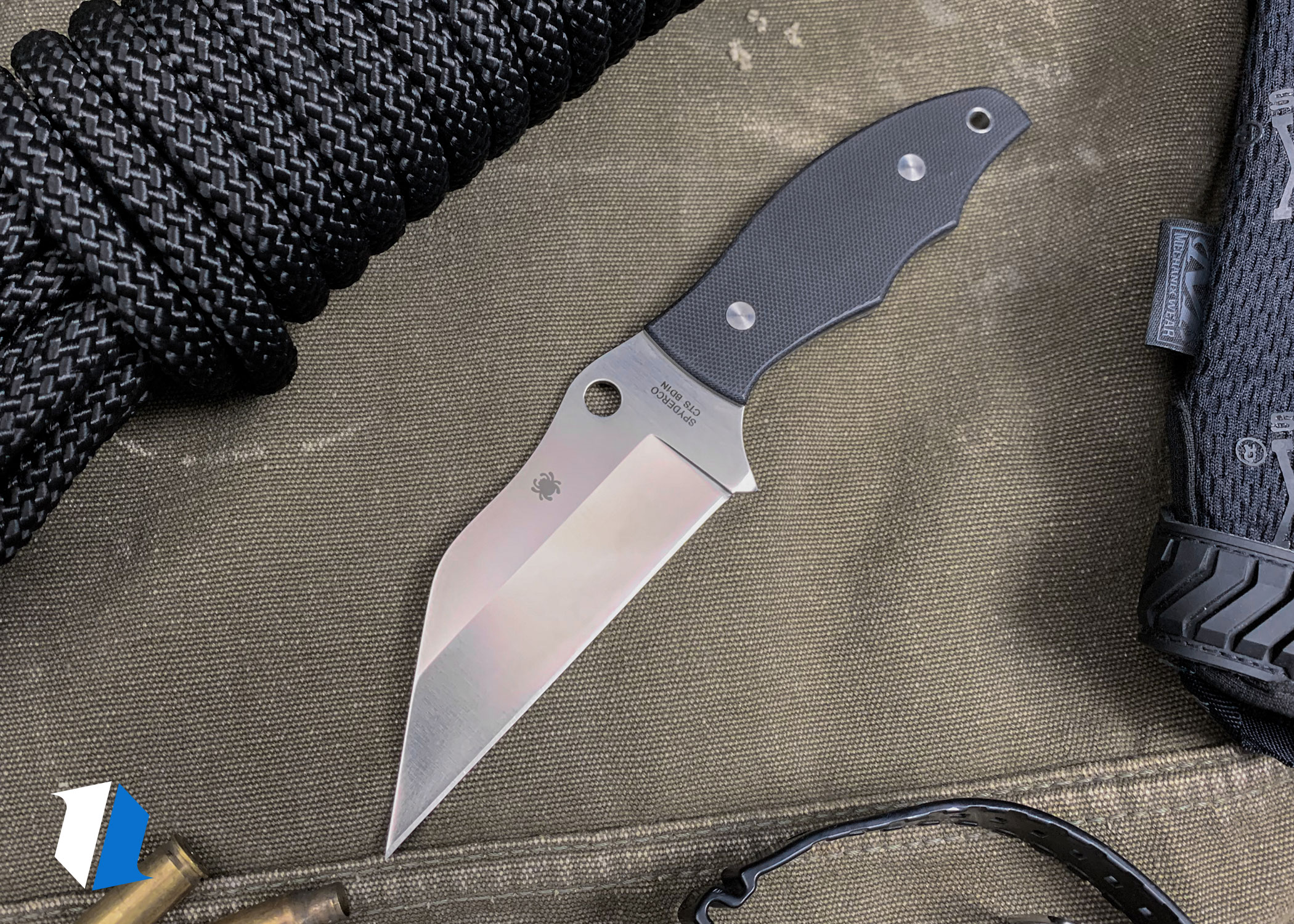 Depending on the situation, the shape of a fixed blade knife can make light work of hard tasks. For camp chores like building shelter or cutting rope, a drop point blade with a partially serrated edge makes a lot of sense because it gives the user versatility. Other situations like hand to hand combat require knives to slice and cut well to disable an attacker. Finding the right combination of blade shape and edge type is key to the knife performing well for the work being done.
Utility/Versatility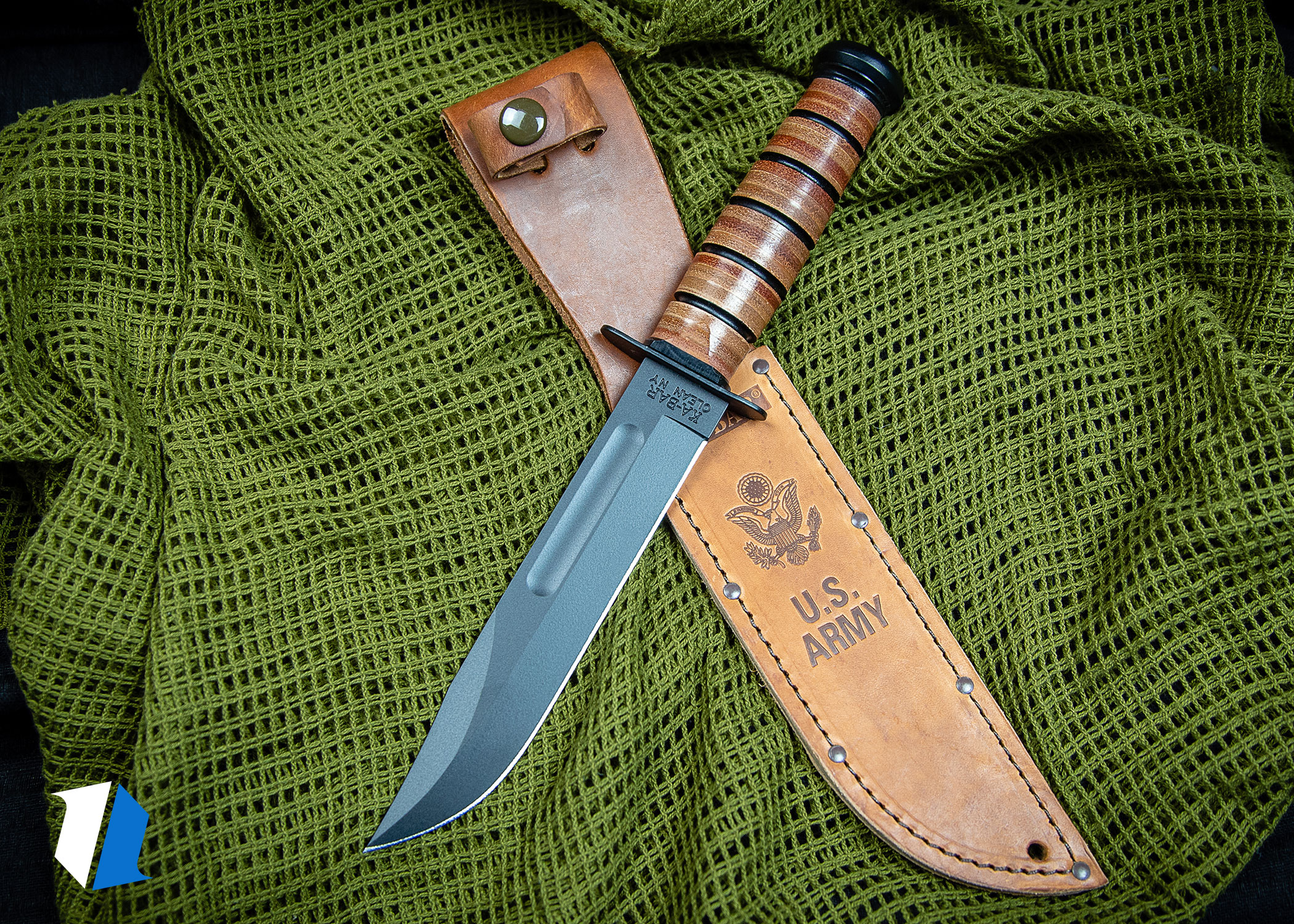 The utility and versatility of a tactical fixed blade knife can depend on the user. Some people are willing to use their knife in ways that others would find offensive. That aside, some knives are meant to be tortured. The Ka-Bar Bowie has been a military standard issue fixed blade knife for decades because it lends itself to high performance regardless of the situation. It can be used to cut, slice, stab, dig and pry. A great tactical fixed blade knife should have the ability to be used in many different situations and in any condition.
Weight & Ease of Carry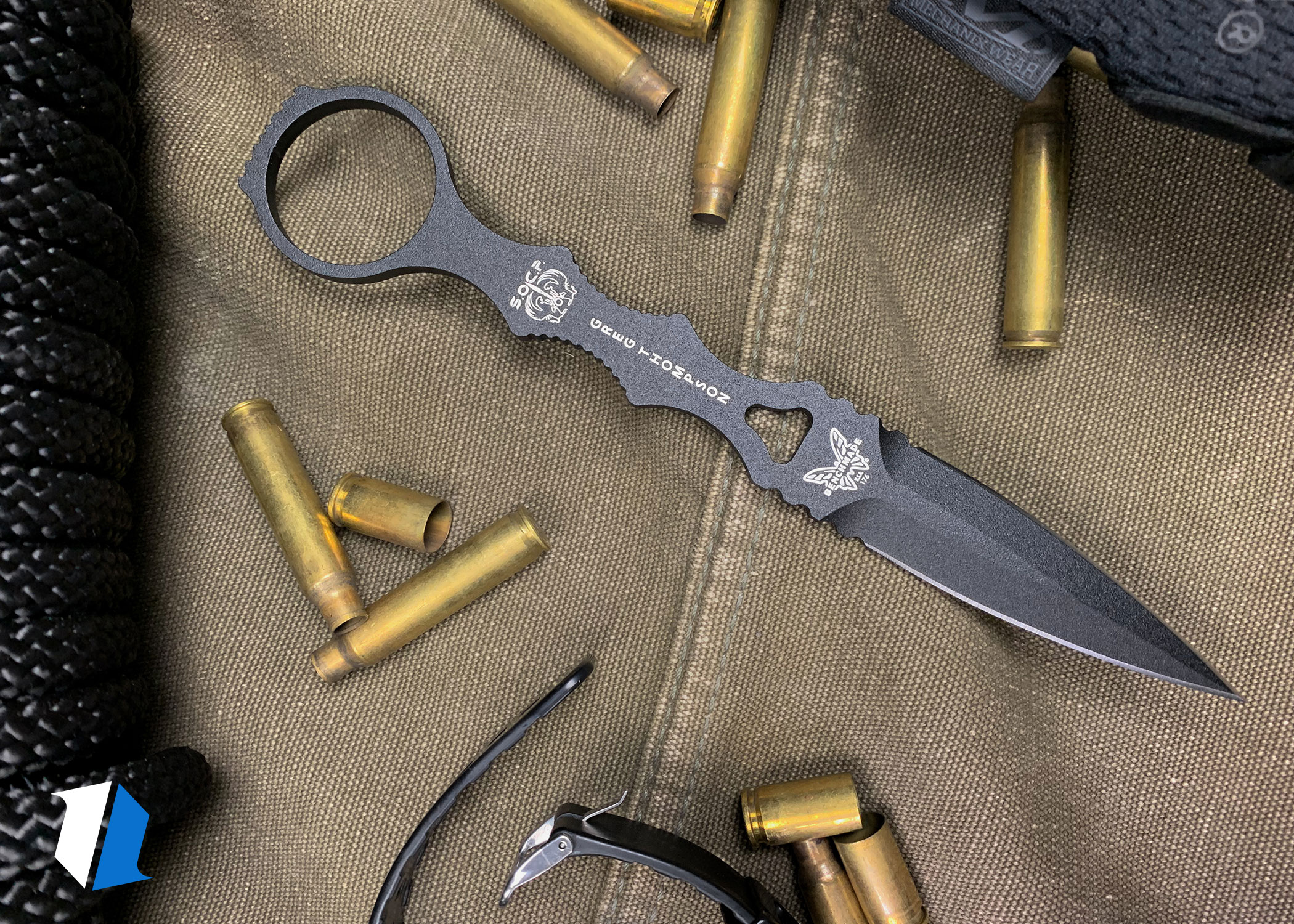 The weight of a tactical fixed blade knife can contribute highly to its general usability. Some fixed blade knives are limited to being carried on a backpack or belt so any weight savings can significantly help the user. Smaller fixed blades are great for weight savings, but typically lack versatility. Tactical fixed blade knives are typically larger than an average pocketknife, so keep in mind that they will take up more real estate on a pack or belt.
Whether or not a tactical fixed blade is easy to carry depends primarily on the retention system included with or made for the knife. A good sheath should be easy to attach to a belt or MOLLE system. It should have strong retention while the knife is in the sheath but also allow the knife to be deployed quickly. Some tactical fixed blade knives are designed for concealed carry and fit well inside the waistband of pants or come with a chain that allows a sheathed knife to be carried under a shirt.
---
Best Tactical Fixed Blade Knives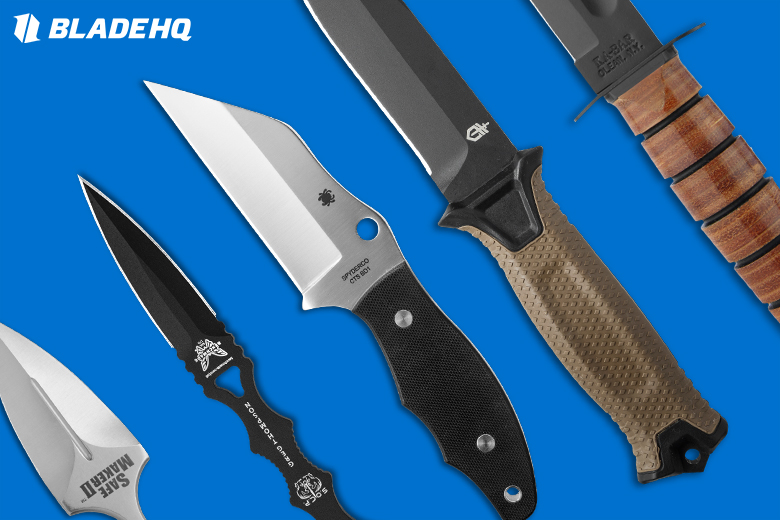 Though not a comprehensive list, the following knives are some of our favorite tactical fixed blade knives. Some are great for survival situations where they are meant to be beat on, while others are designed for self-defense.
Gerber StrongArm

The Gerber StrongArm Fixed Blade carries on Gerberís legacy of dependable, hard-working fixed blade knives for survival and combat applications. StrongArm features a full tang 420HC steel blade with a black ceramic coating. Designed around the fundamentals of military survival training, the StrongArm is a great all-around tactical fixed blade knife. When it comes to knife retention the sheath included with the StrongArm is one of the best on the market! Check out our full review of the Gerber StrongArm to see what else makes it so great.
420HC Drop Point Blade
Rubber handle
7.10 oz. weight
9.75" overall length
Polymer sheath
---
Ka-Bar Bowie USMC

The most famous fixed blade knife in the world - "the KA-BAR" - was designed to serve our troops during World War II and is still doing its job, with honors, more than 50 years later. Its 1095 Cro-Van blade is built to take a beating and remains easy to maintain after hard use. The Ka-Bar features a leather handle grip and comes standard with a leather sheath.
1095 Cro-Van Clip Point Blade
Leather handle
11.20 oz. weight
11.875Ē overall length
Leather sheath
---
Spyderco Ronin 2

Designed to cut with unrelenting power, the Spyderco Ronin 2 is the fixed blade version of the popular Yojimbo 2. Its unique Wharncliffe blade allows the user to maintain consistent pressure on the entire length of the edge. Textured G-10 handle scales give users a secure grip during intense situations. The Ronin 2 comes standard with a custom molded Boltaron sheath.
CTS-BD1 Wharncliffe blade
G-10 handle
3.90 oz. weight
7.875Ē overall length
Boltaron sheath
---
Benchmade SOCP/Mini SOCP

The Benchmade SOCP dagger was designed for self-defense. Its slim profile and lightweight design make it easy to deploy quickly during hand to hand combat situations. This knife features durable 440C stainless steel and a polymer sheath.
440C Dagger blade
440C stainless steel handle
2.20 oz. weight
7.25Ē overall length
Polymer sheath
---
Cold Steel safe Maker II

The Cold Steel Safe Maker II designed by Lynn C. Thompson is one of the finest push knives in the world. Its unique design lends itself to be a great neck carry self-defense knife. It features a dagger style blade and a ĎTí shaped tang for optimum grip in a tactical situation. The Safe Maker II serves as a great backup tactical fixed blade knife for combat use.
AUS-8 Dagger blade
Kraton handle
2.50 oz. weight
5.00" overall length
Kydex sheath
---
Learn more
Choosing a tactical fixed blade knife can be a daunting task given the variety of knives available. This guide is meant to be a starting point for choosing the best knife for your given situation. When it comes to choosing a tactical fixed blade knife itís important to base your decision on what you need and what works best for you.
Take a look at our general list of Best Tactical Knives and see which of these fixed blades made the cut overall. To learn more about tactical knives, watch our Best Tactical Knives Knife Banter video below! Also, be sure to check out our Best Tactical Pens article if you need a cool accessory to go with your new knife.

---
OTHER KNIFE GUIDES