How to Choose a Tactical Folding Knife
Written by Blade HQ Staff Writer Logan Rainey on 12/9/2019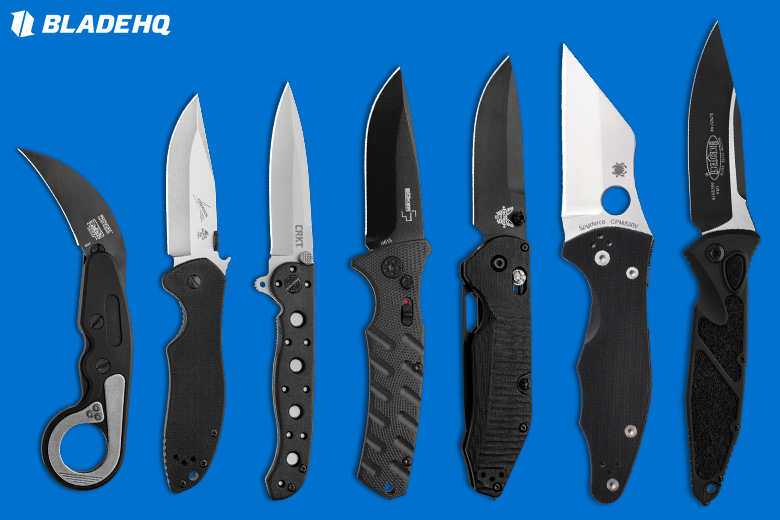 During one of my casual reading moments, I came across an article that made me raise an eyebrow and ask the question, "how DOES someone choose a tactical folding knife?" This question came to mind as I looked through their list of top tactical folding knives and almost thought it was a joke: I disagreed with most everything on the list. Though I'm not a tactical expert by any means, there are a few things I have come to learn about tactical knives, and how they can serve their purpose both as a duty knife and an everyday carry knife. So what makes a knife one of the best tactical folding knives? And which ones are the best of the best? Read on to find out.

---
Materials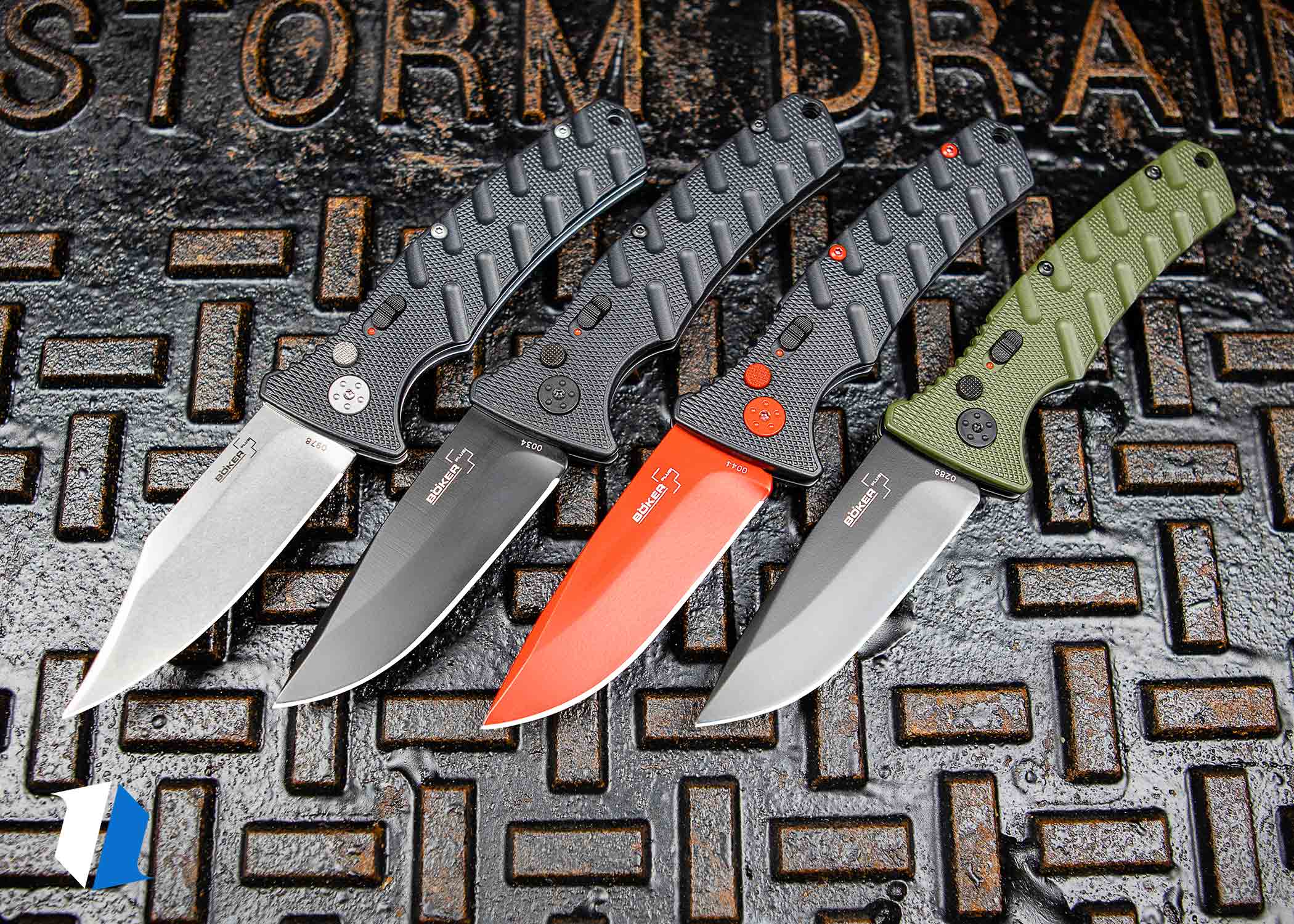 Tactical knives are designed to be big, burly and rugged. They typically have a beefier build than other pocketknives making them the go-to choice for anyone who really uses their knife. When choosing a tactical folding knife, it is important to get the right combination of materials for your needs. If you are particularly hard on your knives, a handle made of aluminum or G-10 might be the best fit, but if you're more concerned about the weight of your pack, carbon fiber or polymer are better choices.
When choosing a tactical folding knife, it is also wise to pick one with the best blade steel for what you plan on doing with the knife. If you're someone who uses their knife daily, you probably need a blade that's easy to maintain but strong enough to take a beating. Steels like D2, VG-10 and S30V are great for hard use because they are relatively easy to maintain but retain their edge well. Check out our blade steel guide for a comparison of all the best blade steels.
Action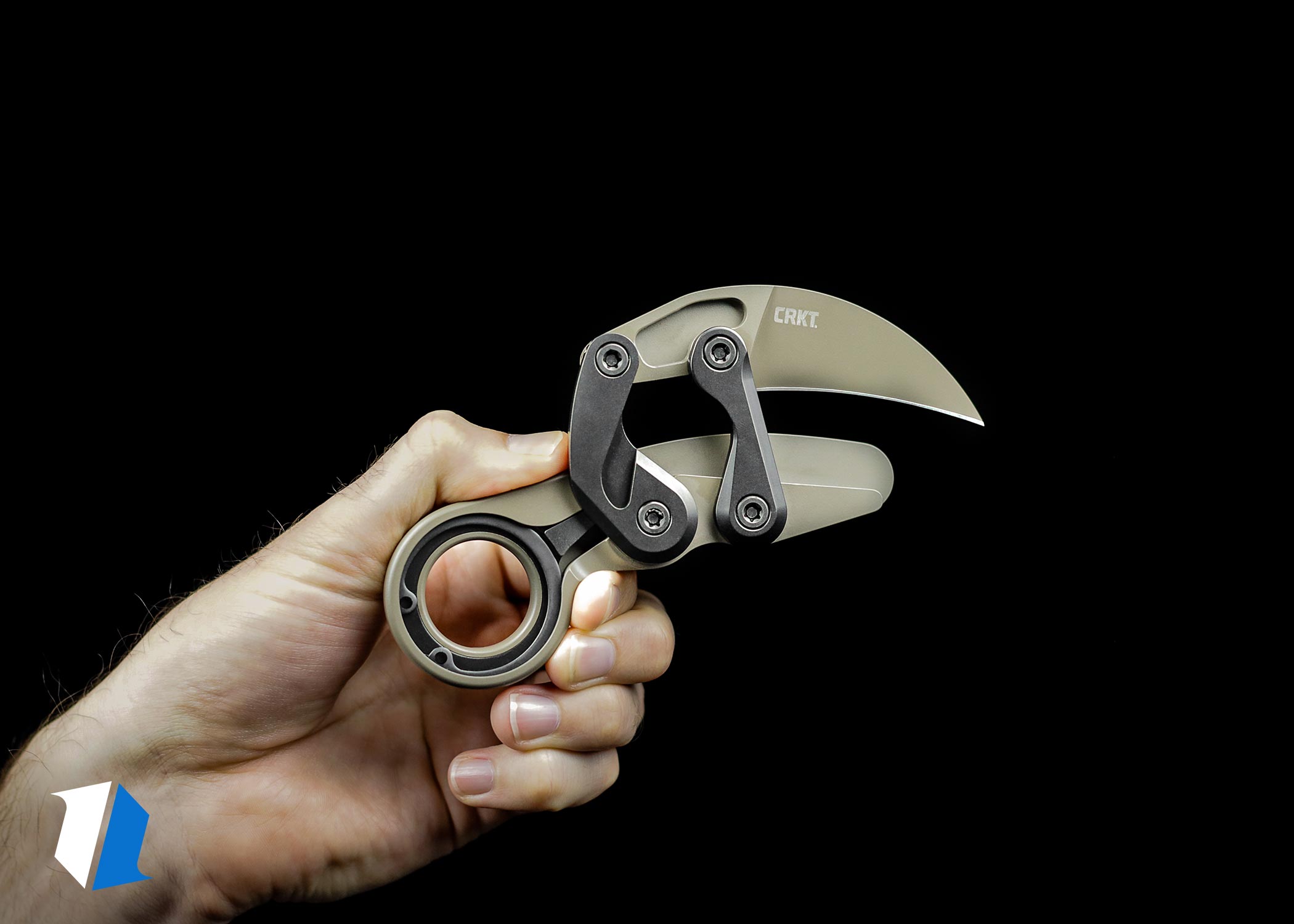 The action of a knife is one of the most important components of choosing a tactical folder. Tactical knives are built for intense situations and need to perform well despite less-than-ideal conditions. A knife's action should be smooth and allow the user to open the knife with increased speed and ease. Tactical knives can typically be found with one of three action types: manual, assisted and automatic.
Assisted knives are similar to manual folders, but usually have a pre-loaded spring that helps the user to deploy the knife with more speed. They are a little more difficult to maintain than a manual folder as they have more working parts, but they are generally pretty forgiving.
Automatic tactical folding knives are wicked fast. Their spring loaded, button-action blade can be deployed in a split second giving the user that much more time to react to their environment or situation. These knives require more maintenance to keep them firing smoothly as they are typically built with more complexity and parts. For most automatic knives, speed trumps durability and this holds true with tactical folding knives.
Locking Mechanism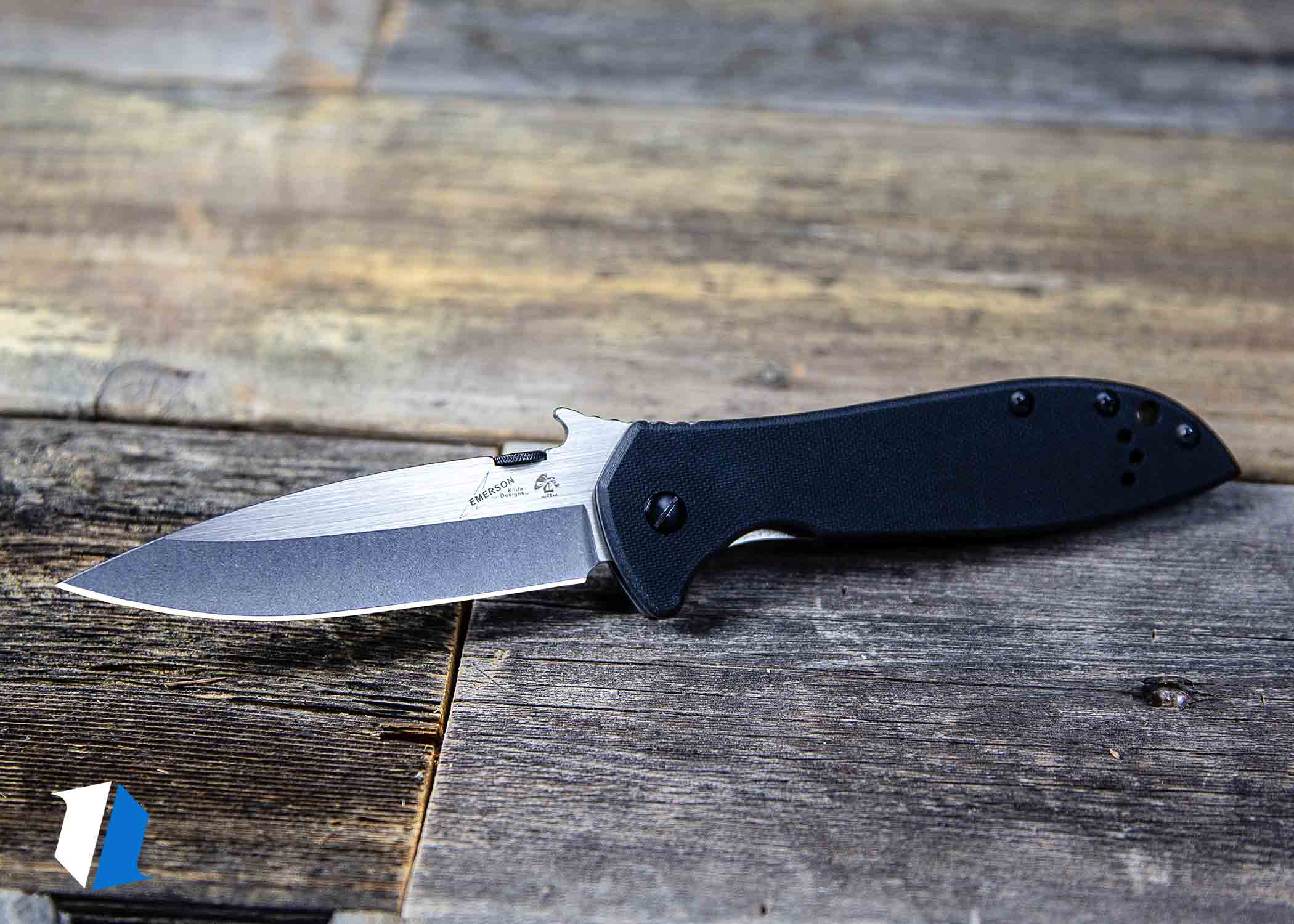 Tactical folding knives are meant to take a beating. LEO, first responders and military personnel require their knives to perform well no matter the circumstance. In tactical situations, equipment failure is literally a matter of life or death, so the locking mechanism needs to work properly every time. For tactical folding knives, a sturdy locking mechanism allows the user to cut, slice and even pry with the knife. Below is a breakdown of popular locking mechanisms for tactical folding knives. For a full look at all types of locking mechanisms, check out our Lock Types guide.
Frame Lock:
A frame lock works the same way as a liner lock with the primary difference being a part of the knife's frame or handle being used to keep tension on the blade during use. Frame locks provide extra strength and durability over other lock types as it is integrated into the design of the knife. Frame lock knives are typically found on titanium knives and are often coupled with a lock bar insert to increase strength and durability.
Compression Lock:
Popularized by Spyderco and found on knives like the Paramilitary 2, Para 3 and Yojimbo, the compression lock utilizes a liner lock that sits closer to the spine of the knife and secures itself in a groove between the tang of the blade and the blade stop pin. Compression locks provide ample strength and stability to the knife while also allowing the user to open and close the knife with one hand. This type of lock is one of the strongest, most secure locks found on tactical folding knives.
AXIS Lock:
If you know anything about knives, you know about the AXIS lock. Its unique design utilizes springs that position a tension bar into notches in the tang of the blade. This unique locking mechanism was pioneered by Benchmade and can be found on knives like the Griptilian and the Outlast. The AXIS lock provides incredible lock strength and can be manipulated easily with one hand making it a great choice for tactical folding knives.
Button Lock (Plunge Lock):
This popular lock type is found almost exclusively on automatic knives (some manual button lock knives exist, but those are few and far between). For automatic knives, the button lock serves two purposes. First, the button is pressed and compresses a spring to deploy the blade. When the blade is deployed and the button is released, tension is returned to the internal plunger system thus locking the blade. Button locks are great for tactical folding knives because they are simple, easy to operate and stay strong under hard use.
Blade Shape & Edge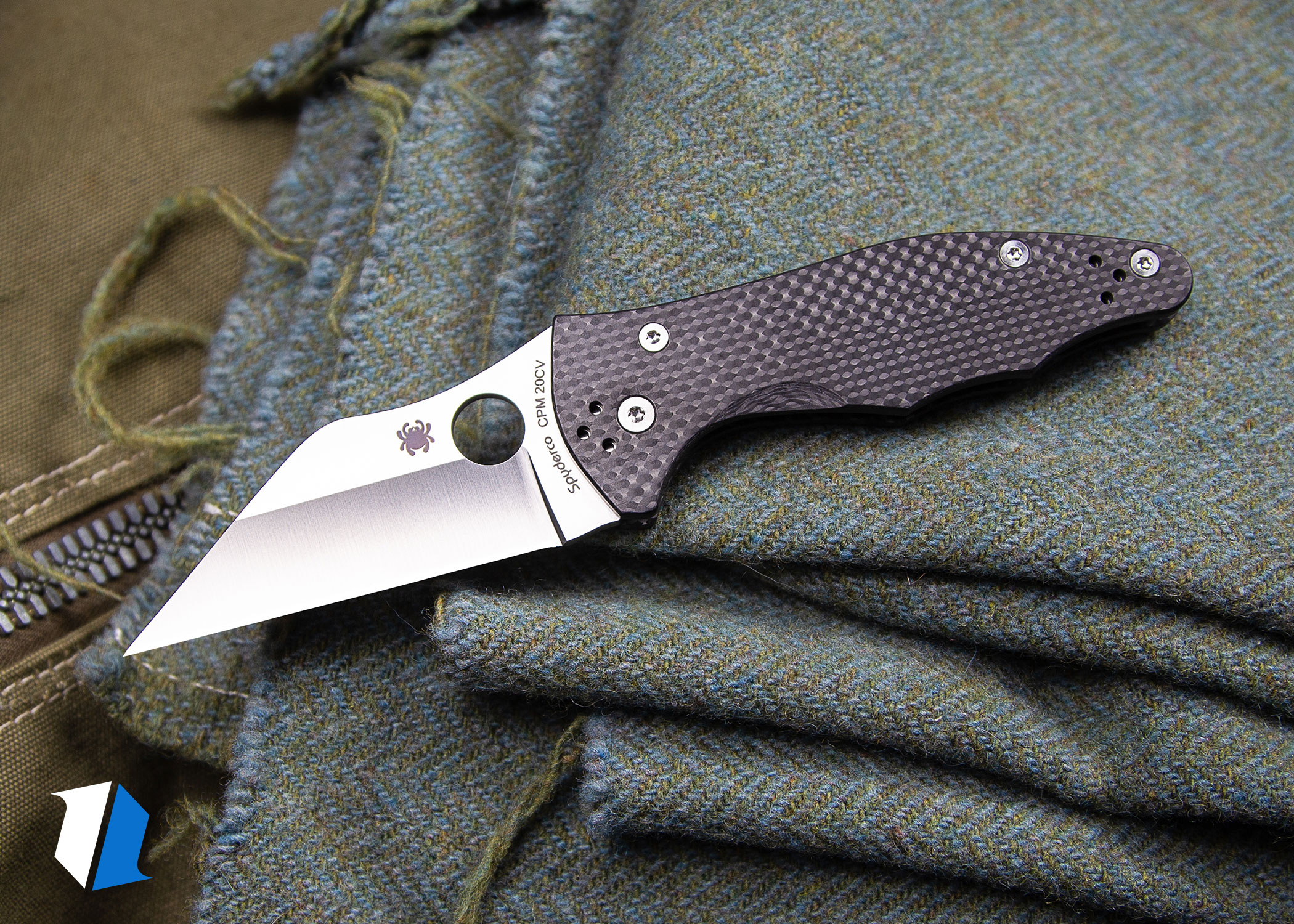 The next thing to consider when choosing a tactical folding knife is the shape of the blade and how the edge is ground. For some, a drop point knife with a plain edge is all the knife they need. For others, a knife with a tanto blade and a partially serrated edge will give them the tactical advantage they require to perform both routine tasks and engage threats when the time comes.
Choosing the right blade shape and edge type for a tactical knife really boils down to what the knife is being used for. A knife like a Spyderco Yojimbo 2 features a reverse tanto blade with a long flat edge making it better for self-defense. Alternatively, a knife like a Benchmade Outlast features a blunt tipped, serrated edge blade meant for prying and sawing. Both knives are great for tactical applications, but they both serve very different purposes. Ultimately it is up to you to identify what you need the knife for and make you choice from there.
Weight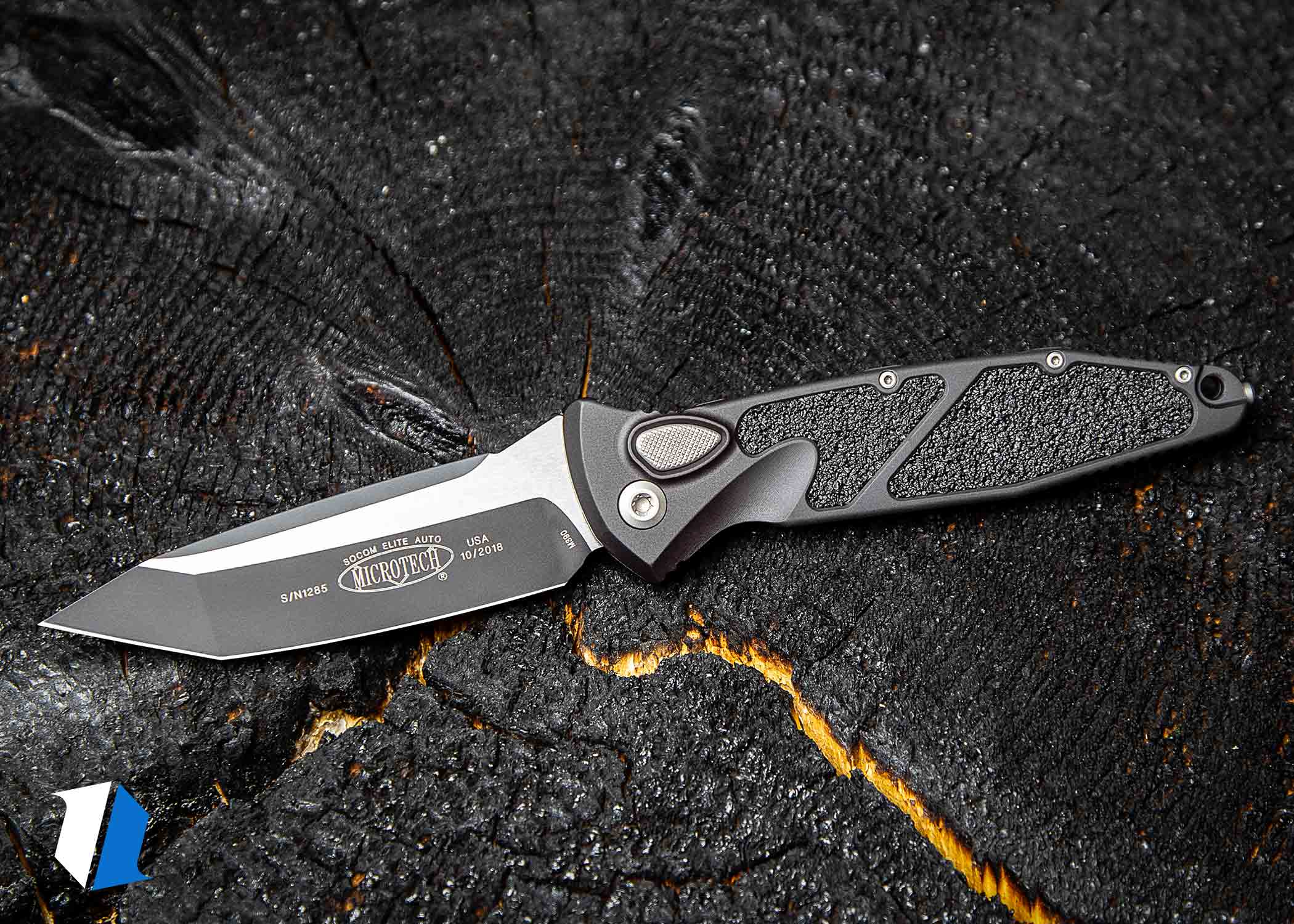 Whether you're a law enforcement officer or a military operator, one thing is consistent: Gear is heavy. Both jobs require a lot of equipment and even with the lightest options, it can weigh upwards of 60lbs. The weight of a tactical folding knife may not seem like the biggest deal for some, but it really matters when it sits on your loadout for hours on end.
Finding the lightest weight tactical folding knife can be quite the challenge. Tactical knives are used and abused regularly, and some lightweight knives simply don't hold up to hard use. A lightweight tactical knife is meant to be used by anyone who needs something for light duty carry. The lightest tactical folding knives work well as backup knives for things like cutting rope or opening packages. The trick is finding a balance between weight and strength.
---
Best Tactical Folding Knives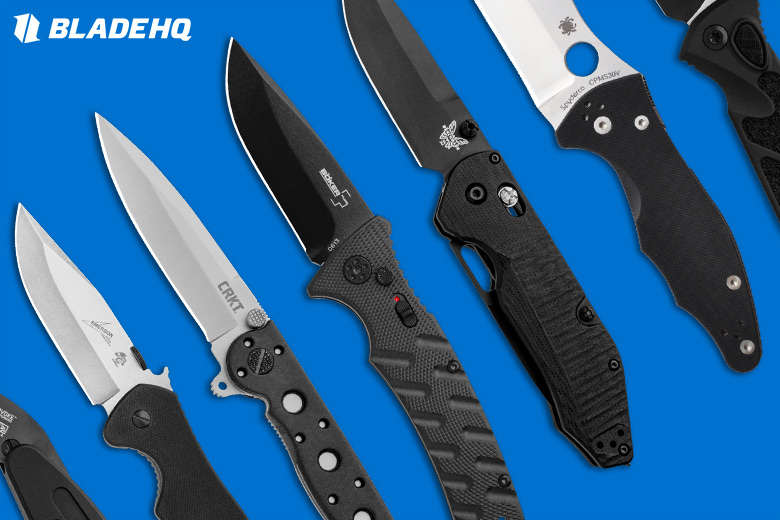 Below we've compiled a list of some of the best tactical folding knives. Though not a comprehensive list, it is a great place to start for anyone looking for a solid tactical that isn't a fixed blade. We've included everything from the best budget to the best heavy duty options available. Take your pick, and feel free to write a review on your favorite tactical folder!
CRKT M16

The CRKT M16 has been the go-to lightweight tactical knife for LEO and military personnel for years. Its simple design, robust build quality and ease of maintenance really make it an amazing knife. The M16 isn't the most elaborate knife in terms of materials, but it gets the job done. Its 8Cr15MoV blade is strong enough to pry with and easy enough to sharpen with a simple sharpener. This knife is ergonomic, feels great to use and is built to last.
CPM-S30V drop point blade
Polymer handle
1.85 oz. weight
7.46" overall length
Axis lock
---
Kershaw Emerson CQC-6K

This rock solid tactical folding knife is a great knife for the price. It features an D2 blade and a stainless-steel frame. This knife features the renowned Emerson wave quick open technology and a grippy black G-10 handle scale.
D2 drop point blade
G-10 handle
5.10 oz. weight
7.75" overall length
Frame lock
---
Spyderco Yojimbo 2

Though tactical folding knives are often used for opening ammo boxes and other simple tasks, there is the occasional need for a knife to be used for self-defense. The Spyderco Yojimbo 2 is purpose built to provide as much tactical advantage during a self-defense situation as a knife can give. Its blade shape allows for better cutting performance and control. Its handle features ergonomic cutouts giving the user more purchase on the knife with bare or gloved hands. Like many Spyderco knives, the Yojimbo 2 features the 'Spydie' thumb hole which, with some practice, can help with deploying the knife faster than other knives.
CPM-S30V Wharncliffe blade
G-10 handle
4.00 oz. weight
7.50" overall length
Compression lock
---
Benchmade Outlast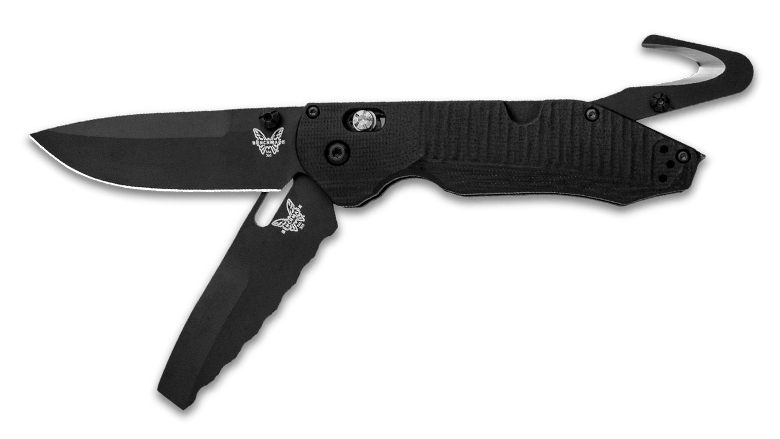 This revolutionary, multi-use knife is built for LEO and first responders. The Benchmade Outlast features two unique blades and a built-in seatbelt cutter. A grippy G-10 handle and Benchmade's innovative OPTION lock make this knife great to handle and easy to operate.
CPM-3V blunt tip, CPM-S30V drop point blade
G-10 handle
5.96 oz. weight
8.48" overall length
Option lock
---
CRKT Provoke

Opening a knife with one hand can make all the difference in a tactical situation. The CRKT Provoke Kinematic Karambit gives the user freedom to open the knife with one hand while engaging an assailant with the other. Its unique design makes it easy to carry and maneuver during high-risk situations while its robust construction ensures its accuracy and consistency day in and day out.
D2 hawkbill blade
Aluminum handle
6.10 oz. weight
7.37" overall length
Lever lock
---
Boker Strike D2

In the world of tactical folding knives there automatic knives offer the user both speed and versatility in most situations. The Boker Strike has been a go-to knife for LEOs, first responders and military personnel because it features the right combination of materials, design and utility. This snappy auto features a push-button action with a safety, a grippy aluminum handle with ample room for holding the knife in a gloved hand, and new to 2019, a D2 steel blade built to take heavier use and abuse. For the price, this is a great automatic tactical folding knife!
D2 drop point blade
Aluminum handle
4.79 oz. weight
7.875" overall length
Plunge lock
---
Microtech Socom Elite

We had to include two autos on this list. They are extremely handy in tactical situations, and the Microtech Socom Elite sets the standard for automatic tactical folding knives. Its purpose-built design offers incredible strength and ergonomics in a lightweight yet robust package. This knife features a Bohler M390 steel blade, aluminum handle and a carbide glass breaker. Like all Microtech knives, the Socom Elite gives the user the confidence that their knife will perform under pressure no matter the situation.
Bohler M390 clip point blade
Aluminum handle
4.58 oz. weight
9.00" overall length
Plunge lock
---
Learn more
We consider ourselves experts here at Blade HQ. Check out our general list of Best Tactical Knives and see which of these folders made the cut overall! If you own any of these knives, tell us what you think in a review. To learn more about tactical knives, check out our Best Tactical Knives YouTube video below! Or take a look at our Best Tactical Pens article if you need a cool accessory to go with that new knife.

---
OTHER KNIFE GUIDES