HOW TO SHARPEN A SERRATED KNIFE

Sharpening serrated blades should not be a stressful event. For those of you that have steered clear from serrated knives just because you fear sharpening them, itís a new day. This guide will walk through the best sharpening tools for serrated knives and how to use them.
Serrated portions of blades are chisel grinds, which means they are only ground on one side with the back side being flat. The magic of sharpening serrated blades lies in sharpening the ground side and removing the burr (thin strip of steel that curls over on the cutting edge) from the flat back side.
---
Serrated Knife Sharpeners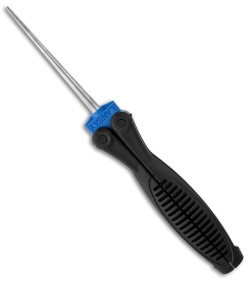 Lansky Tapered Sharpening Rod - This Lansky rod is tapered so it will fit all sorts of sizes of serration bevels.
Be sure to only take the tapered rod to the width of each serrated groove so that it does not deform them. You donít need to use a lot of pressure with this method.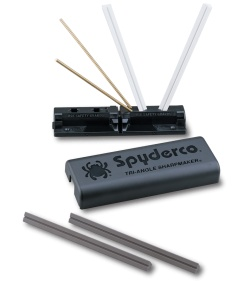 Spyderco Sharpmaker - The Sharpmaker is one of the easiest sharpeners to use. It comes with two safety rods, two medium ceramic stones, two fine ceramic stones, and a base with four slots: two 30 degree slots and two 40 degree slots.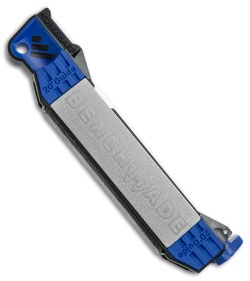 Benchmade Work Sharp Field Sharpener - Serrated knife sharpening doesnít have to be hard. This compact sharpener has many sharpening tools in one. Itís small and perfect to pack along for field sharpening.
---
Conclusion
The days of cowering in fear of sharpening serrated blades is over. Sharpening serrated knives is a breeze when done with the right tools and a little bit of patience.
Other Knife Maintenance Guides: