KNIFE BLADE SHAPES GUIDE
Written by Blade HQ Staff Writer Andrew Hamilton on 12/19/2018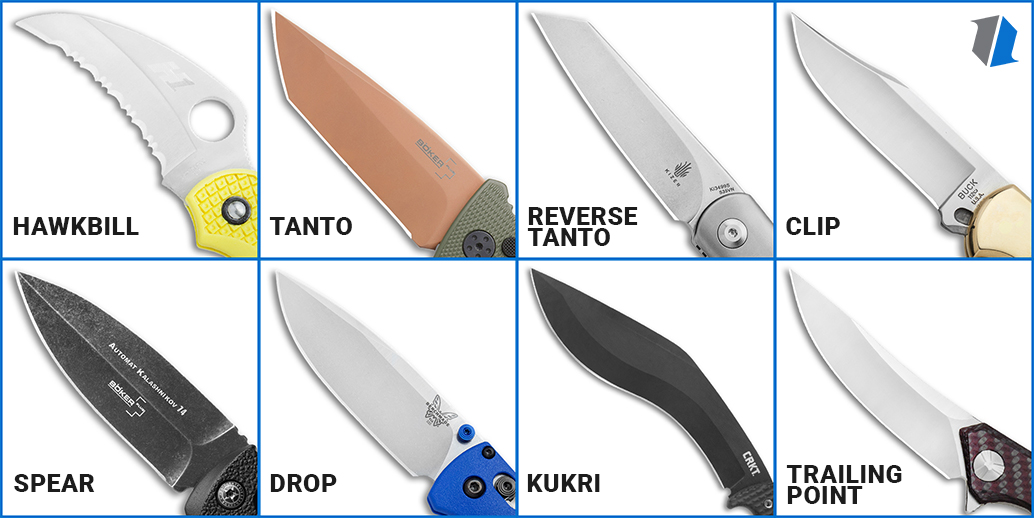 Are knife blade shapes a mystery to you? From the traditional Clip Point to the modern Reverse Tanto and beyond, read on to learn what makes each of these blade shapes so special.
---
---
---
---
---
---
---
---
---
---
---
---
CONCLUSION
BLADE SHAPES OVERVIEW
When it comes to choosing your next new knife, there might be nothing more important than the shape of the blade it comes with. Consider the usage that you're going to be putting your knife through, and you're sure to pick a winner.
When you go through our website looking for your next blade shape, keep in mind that blade shapes vary greatly depending on the design philosophy of the maker. It has come into vogue to throw the word 'modified' into the mix when a blade shape doesn't strictly adhere to a traditional definitions. With your knowledge amped up a few degrees, you can be a more informed shopper when it's time to buy.
You already know Blade HQ has all the knives. Make it happen, unbox your new knife with the blade shape of your choosing, and then email me a picture and a few words about what went into your decision (AHamilton at BladeHQ.com). We'll feature submissions on our Instagram, Facebook, and Twitter.
LEARN MORE
The video below highlights many of the different grinds and steels you can find on knives today. Different grinds can be found with different blade shapes, so keep both in mind and pick the one that suits your fancy.

---
OTHER BEST KNIFE GUIDES
Still in that information gathering phase? We've got a bunch more guides on many different topics! Happy hunting and may you find that one special knife of your dreams.