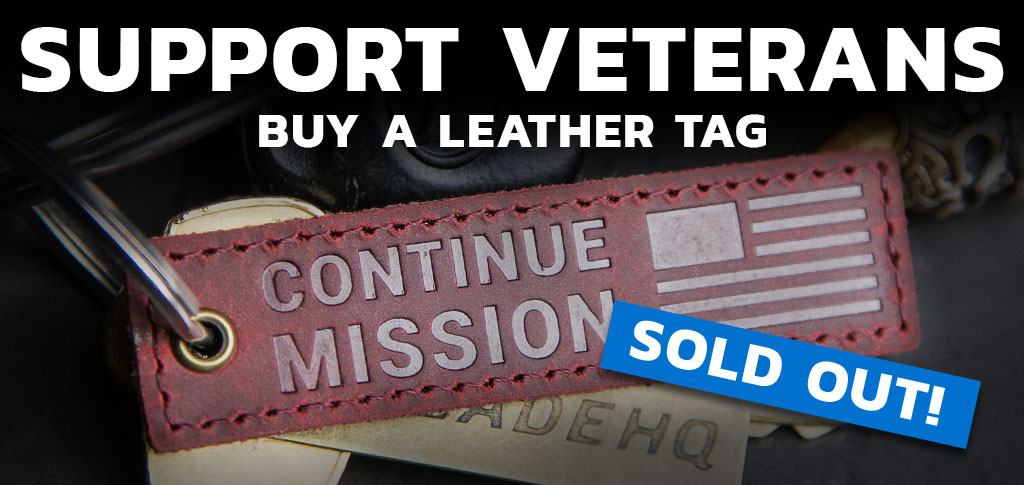 More than 3,200 of you donated to raise $18,663 for Continue Mission and the Veterans they serve. Protech was crucial in donating knives to the cause. Our friends in the industry were critical in getting the word out again and again throughout the past week. And you guys. You beautiful, fantastic Knife Knuts: you bought the tags. At $5 a pop, you've made a huge difference in Veterans' lives. Thank you. If you missed the fundraiser, you can still donate here.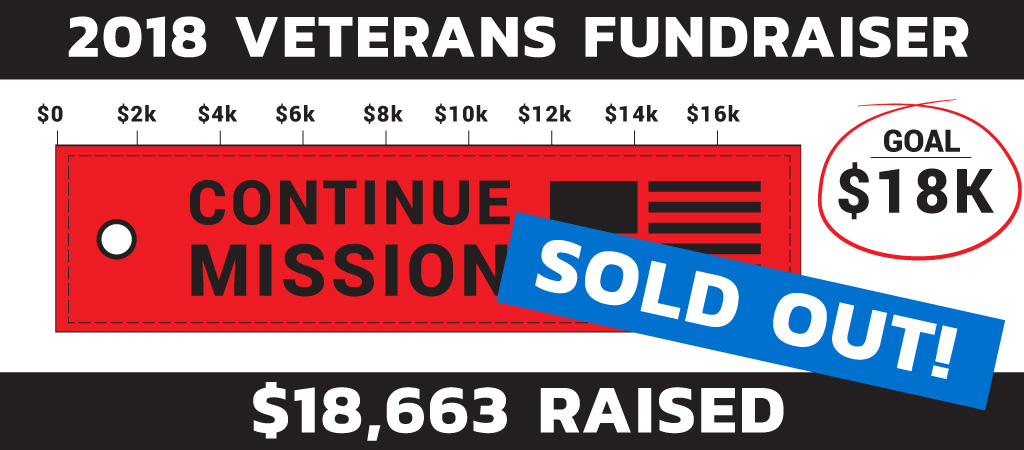 ---
Here are the ways Continue Mission has helped the Veteran community in 2018:
130 Veterans Events: skiing, hiking, bowling, pickleball, disc golf, family skating, biking, paddle boarding.


88 Meetings and Outreach events: suicide prevention meetings, hospital visits, speeches, conferences, interviews, presentations, meetings with lawmakers.


2,000 Veterans and support members served.

All the profits from your Leather Tag purchases will go straight to Continue Mission. They'll use 96% of your donation for Veterans' programs and 4% for overhead. They're stellar. For more information, visit Continue Mission or check out their Instagram .

CARRY YOUR TAG LIKE A BOSS
Here at Blade HQ we care about Veterans, and we sell hundreds of knives and tools designed by the folks who put in time downrange. The cool thing about that? When you purchase a knife designed by a Veteran, you're helping that individual earn royalties from manufacturers for the sale of each knife they designed. Every knife on this page is designed by Veterans of the U.S. Military.
Additionally, we host a yearly fundraiser for Continue Mission to help them in their mission of keeping Vets outside and active in the community. They're a stellar organization and if you have a bit to spare, consider supporting the organization.