Top 10 EDC ESSENTIALS
Written by Blade HQ Staff Writer Andrew Hamilton on 5/17/2019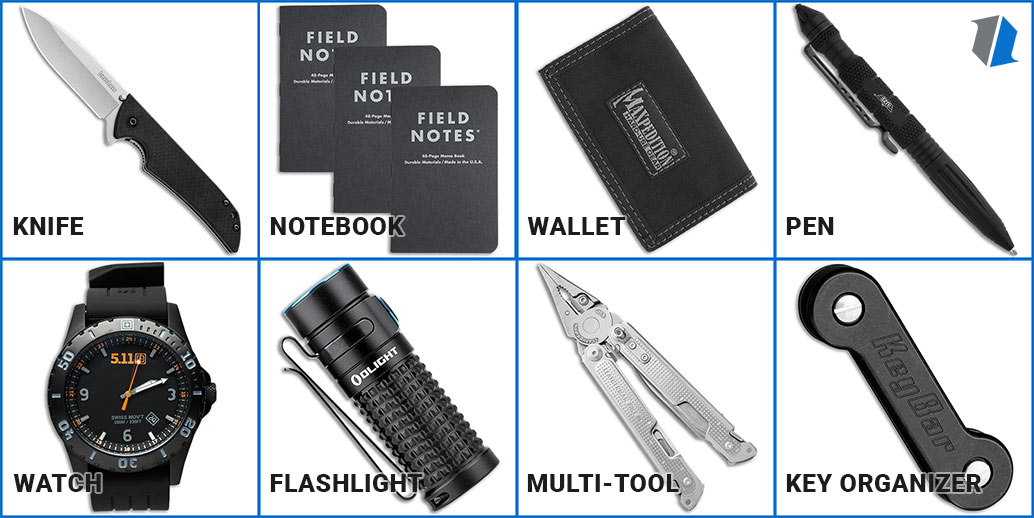 EDC stands for everyday carry. We're talking about the objects on your person when you leave the house. Every ounce counts so these are the ten most important things that will get you out of a pickle, save the day, and impress your friends. Dialing in your EDC helps reduce your stress because you have all the tools at your disposal to solve any problem that may arise.
Let's jump straight into our top 10 everyday carry items of 2019.
---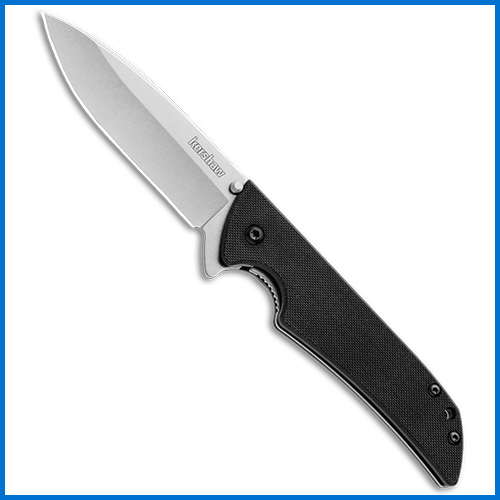 1. Knife
This is Blade HQ so you know that we have to start this list off with a phenomenal knife, and for our EDC essentials pick we have selected the Kershaw Skyline. At just $45, the Kershaw Skyline gives you a perfect EDC blade length of 3.125 inches. A stonewashed drop point blade is complemented by rugged black G-10 handle scales. This knife is an amazing flipper and thumb stud duo and it comes with a great warranty. And let's not forget to mention it's made in the USA!
---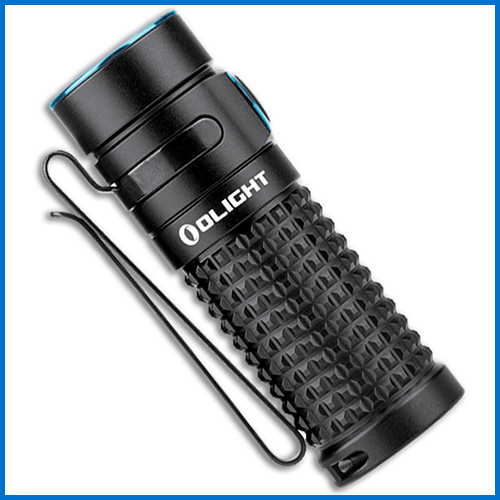 2. Flashlight
In this day and age, everyone has a flashlight built into their smartphone. It's really an amazing thing for when you need to navigate your house in the middle of the night or those other times when you just need a little extra light. I'm not going to tell you that a cell phone flashlight is useless, but the performance on this beautiful Olight S1R Baton rechargeable flashlight is in a completely different league. If you've ever owned a flashlight that takes a non-standard battery you'll know how inconvenient it can be to try to track down the right one when you're really in need. The SR1 wins as an EDC flashlight because it is rechargeable, made by a reputable brand, and easy to carry.
---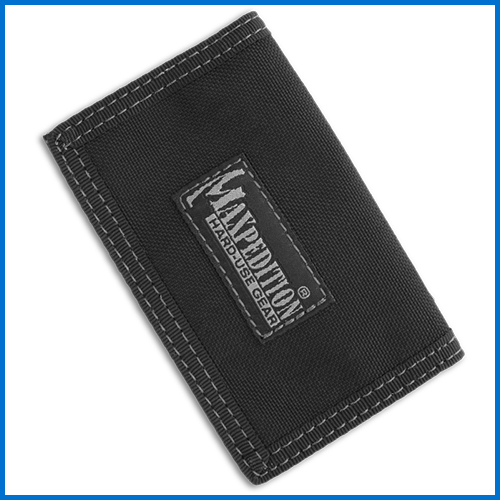 3. Wallet
Wallets are truly a personal thing, but in my opinion, the best ones are thin, cheap, secure, and distinctive. This Maxpedition wallet is extremely lightweight and is made from very rugged and durable fabric. At just $14, there's no reason not to downsize from a bulky leather alternative. Maxpedition makes battle-ready backpacks, pocket organizers, wallets, and other tactical gear.
---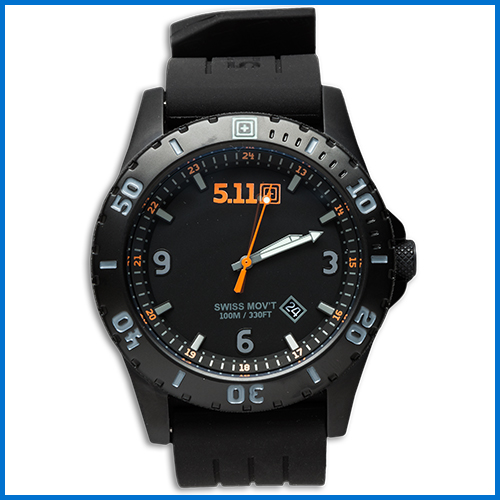 4. Watch
Very few decisions are more personal in life than the watch a man decides to wear. There are a million great brands out there. Just be careful... As Nick Shabazz always says, "Do not get into watches..." We recommend this 5.11 Tactical Sentinel because it is an affordable, durable, and legible watch from a respected company. With a Swiss movement and water resistance to 100M, you could take this watch diving or beat it up any other whichway and it will take the punishment and keep on ticking.
---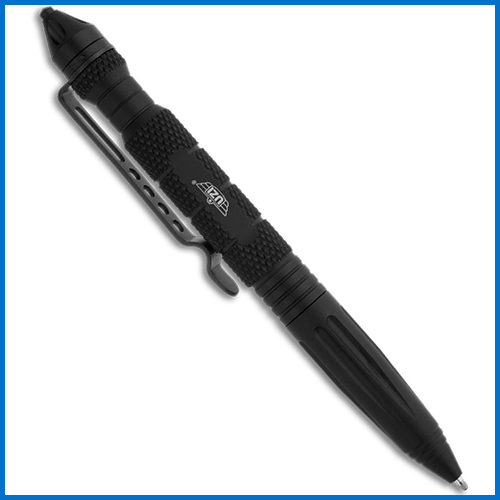 5. Pen
Selecting this beautiful Uzi Tactical Defender pen is really just a not so subtle way of linking Blade HQ's most viewed all time YouTube video. Here it is in all of it's glory. Take it in. Now that we've got that out of the way, I would like to recommend a pen with a little bit more class. The James Brand Benton is simply a thing of beauty. The Benton is minimal and discreet, but it's quick to draw your eye if you see it sitting on a desk.
---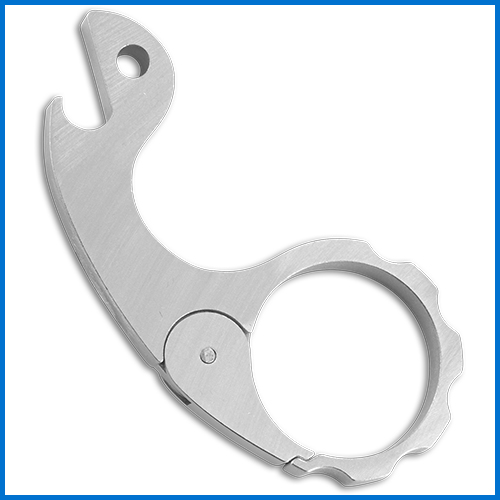 6. Pocket Tool
A big part of the EDC community is expressing your personality and having fun. I love the whimsical Snailor design from Jesper Voxnaes. This cute little guy slips easily onto your keys and waits eagerly for any bottle opening opportunities. Embrace the whimsy. I promise what starts with an $11 Snailor could develop into a beautiful Burnley Cypop down the line.
---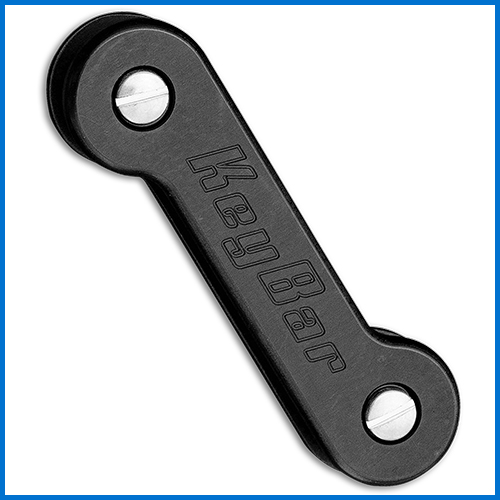 7. Key Organizer
Key-Bar key organizers have been killing the game for as long as I can remember. If you ever want to be a ninja, you're going to need to get rid of those jangling keys. Once you've added a Key-Bar into your life, you're going to wonder how you ever survived without it.
---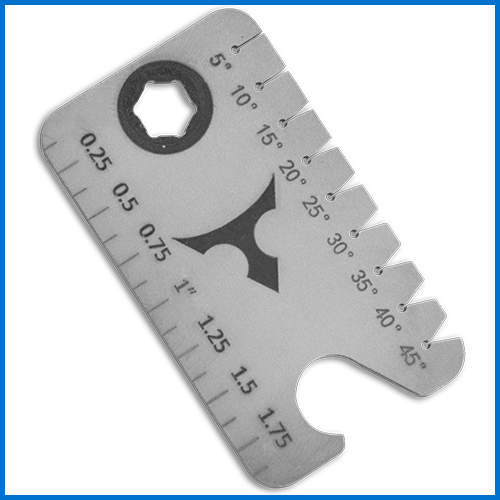 8. Dog Tag Tool
This Audacious Concepts Dog Tag tool is a fun example of minimalism within the EDC community. It's neat to see products that pack the maximum amount of function and utility into the smallest weight and space. This tool, along with a variety of others, perfectly complement larger pieces to round out utility that you might not have already had within your EDC loadout.
---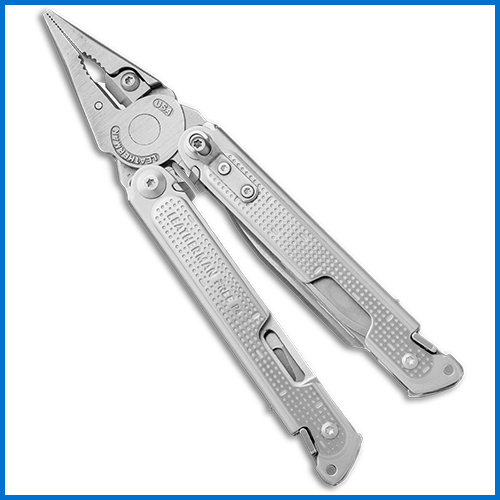 9. Multi-Tool
If you've been interested in taking your EDC to the next level, this is the granddaddy EDC move... Maybe you think that your Hank Hill meter could be dialed up a few more degrees. It's not waist holster WD-40, but we can offer you this beautiful Leatherman FREE P4 multi-tool. I love that this tool can be operated completely hands-free. It makes me feel like a ninja. Are you noticing a theme here? Once you've adopted the EDC mentality and lifestyle, the next step is to become a ninja (a very handy Eagle Scout-ish-Hank Hill-MacGyver-Ninja). If you have any interest in approaching this final form, you must have a Leatherman multi-tool to your arsenal.
---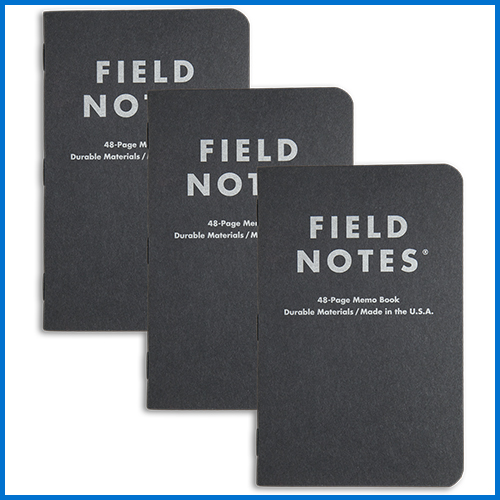 10. Notebook
As an EDC lover, sometimes I think back to how good we had it in grade school. We could have a backpack full of pens and pencils and crafts and snacks, and then you could go to lunch and trade all of your stuff with somebody else to get a completely different setup. Those times were good.
I'm definitely still that same person I used to be because I've always got one of these awesome Field Notes notebooks in my back pocket along with a high quality EDC pen. It's fun to whip out your little notebook when somebody tells you that a job needs to get done or that a part needs to be ordered. It honestly feels a little bit like a cheat code because while others scramble to get organized, I'm all ready to take notes. Give Field Notes a chance because over time all of your notebooks will look beautiful and cohesive together even if you pick up some of their unique limited runs.
---
CONCLUSION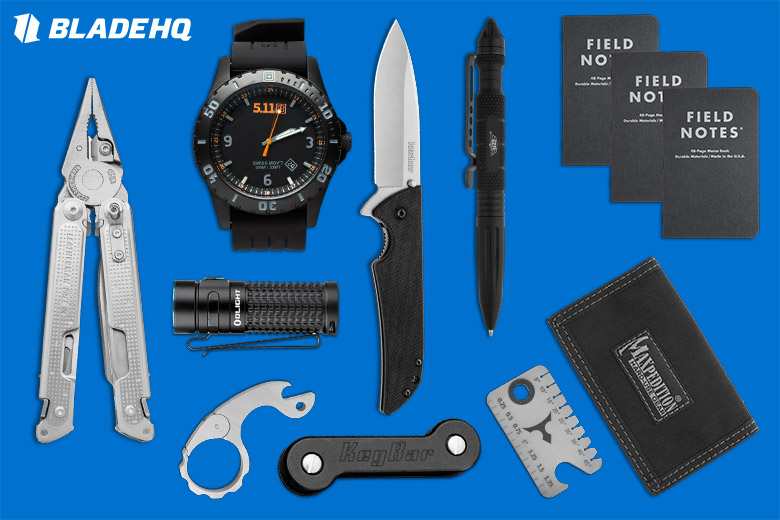 So out of those ten essential items, how many of them were you already carrying? If I had to add one more item, it would definitely be a lighter or fire steel. Even within an urban landscape, the ability to make fire can save your life. Go explore the website and check out all the other options we've got right here at Blade HQ. EDC is all about expressing your personality, so don't let us limit you to just these ten pieces.
You already know Blade HQ has all the knives. Make it happen, unbox a new EDC option of your choosing and then be sure to post a picture with #bladehq. We regularly repost on our Instagram story!
LEARN MORE
Every great EDC loadout rocks a solid knife. For some awesome EDC knives, check out the video below as Zac dives into some of Talon Sei's favorite knives in his collection.
---
OTHER BEST KNIFE GUIDES
Still in that information gathering phase? We've got a whole heap of guides on many different styles of knives! Happy hunting and may you find that one special knife of your dreams.