2022 Bali Comp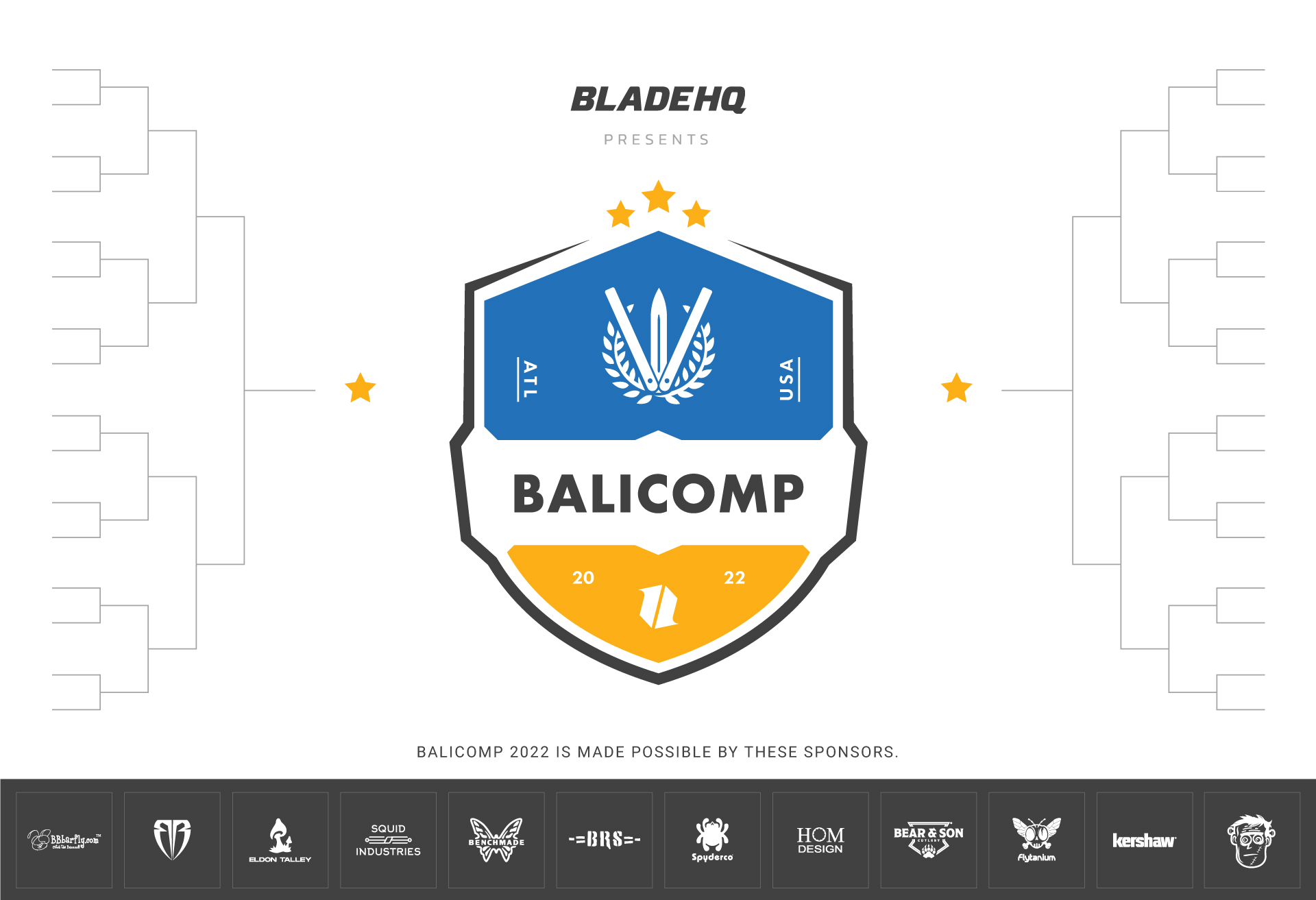 The biggest and best Balisong competition is back! This year, elite balisong flippers will gather at Blade Show in Atlanta, Georgia on Saturday, June 4 to battle for the title of 2022 Bali Champion. Competitor signups are now open. We have 32 spots available and there will be a limited number of walk-on spots prior to the event. Good luck to all those competing this year! All participants will receive swag bags from our awesome sponsors, and the top three finishers will take home epic prizes as a testimony to their achievements.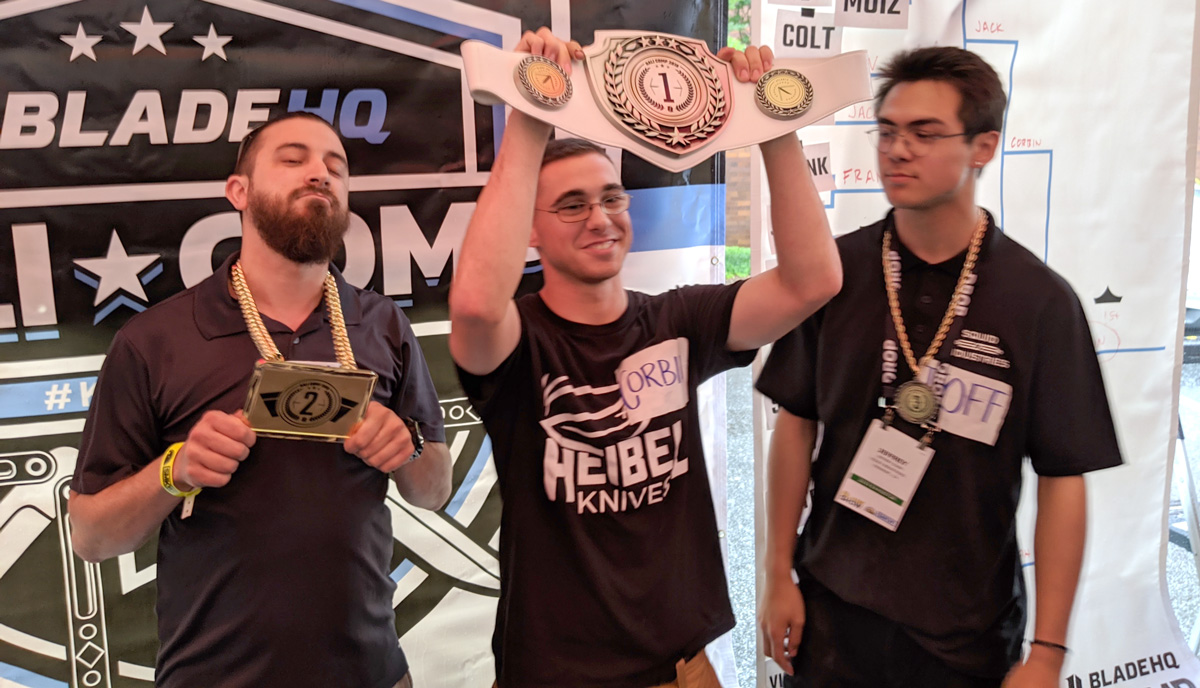 2019 Balicomp Winners. 1st: Corbin Lovins (@Lovinsbalis), 2nd: Stu Hopson ( @feenxfire), 3rd: Jeffrey Durr (@joff_brian_dolan)
EVENT SCHEDULE:
11:45am

Competitor check-in

. Located near the exterior demonstration tent.
12:10pm

Final competitor sign-in

. We will give away your spot if you havenít checked in by this time.
12:15pm

Rules and questions

. This will be a review of rules and expectations during the event.
12:45pm

Arrival in the bullpen

. All competitors must be in the bullpen, ready for the competition to begin.
1:00pm

Competition starts

! You are expected to be in the bullpen area of the venue until you are eliminated from the competition. If you are not present, you will be automatically disqualified. When you are eliminated, please exit the bull pen.
2:00pm

Competition ends.

We need to clear the arena quickly for the next groupís event. Please make your way out promptly.
TOURNAMENT RULES & STRUCTURE:
The competition follows a head-to-head format. Two competitors step up and each perform a timed routine. A panel of three experienced judges chooses which competitor advances to the next round, and which competitor is eliminated.
| Round | Time | Drop Rules |
| --- | --- | --- |
| First Round | One 10 Second Round | 1 Drop Elimination |
| Second Round | One 10 Second Round | 1 Drop Elimination |
| Quarter Final | Two 10 Second Round | 1 Drop Elimination |
| Semi Final | Two 10 Second Rounds | 2 Drop Elimination |
| Final | Three 10 Second Rounds | No Drop |
READY TO BATTLE?


BROUGHT TO YOU BY:
2022 SPONSORS:
CHECK OUT THE 2018 COMPETITION: