WE Knife Co. Double Helix Slide Lock Knife Blue Ti (3.3" Stonewash) 815D
Description
Description
The WE Knife Co. Double Helix combines a futuristic aesthetic with a practical blade profile and a patented Slide Lock mechanism to create a truly unique EDC folding knife. This model is built with a blue anodized titanium handle and a stonewashed S35VN blade. Disengaging the Slide Lock allows easy one-handed opening and closing. The Double Helix will appeal to anyone who's looking for a little something out of the ordinary.
Features:
Slide Lock offers solid lockup and simple one-handed use.
Ceramic ball bearing pivot ensures smooth blade deployment.
Tip-up titanium pocket clip allows secure everyday carry.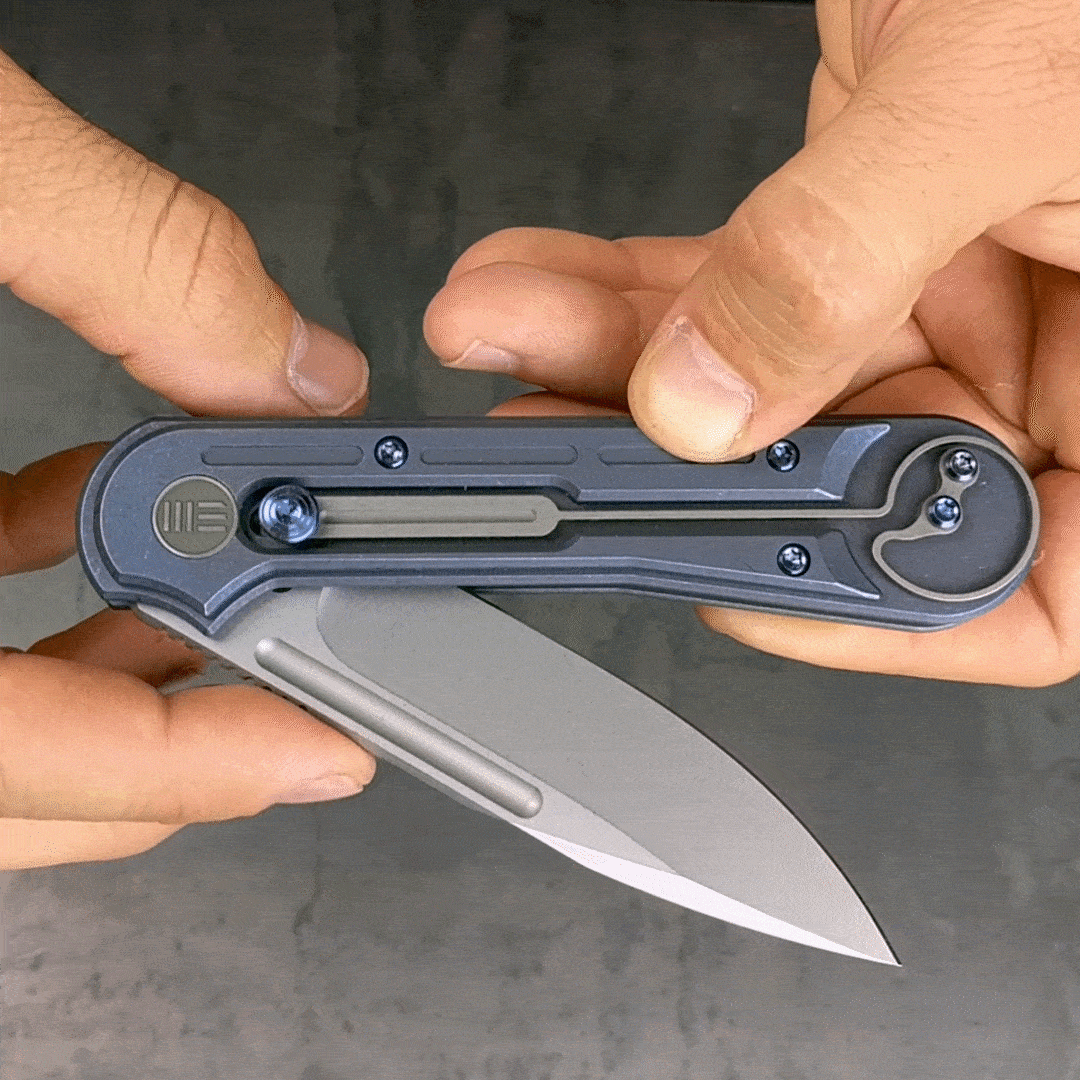 Customer Reviews
Write a review for this item
Like my Ex - Unique, quirky, and a bit thicker than she looks in her pictures.
ty g.
10-30-2018
Intuition
Houston B.
10-02-2018
Love this knife!
Michael A.
09-18-2018
Not a fidget toy for sure! Plenty to like though.
Dave W.
09-04-2018
Do not buy this knife
David c.
08-06-2018