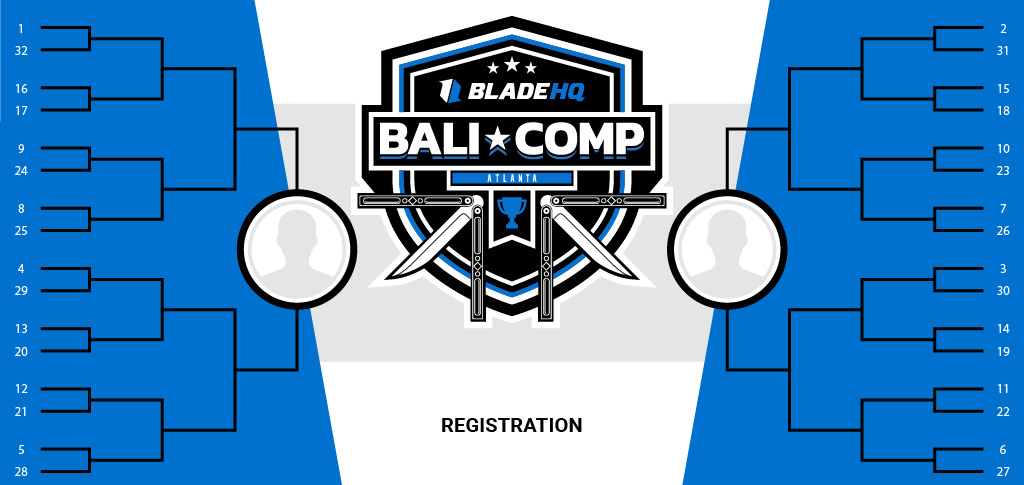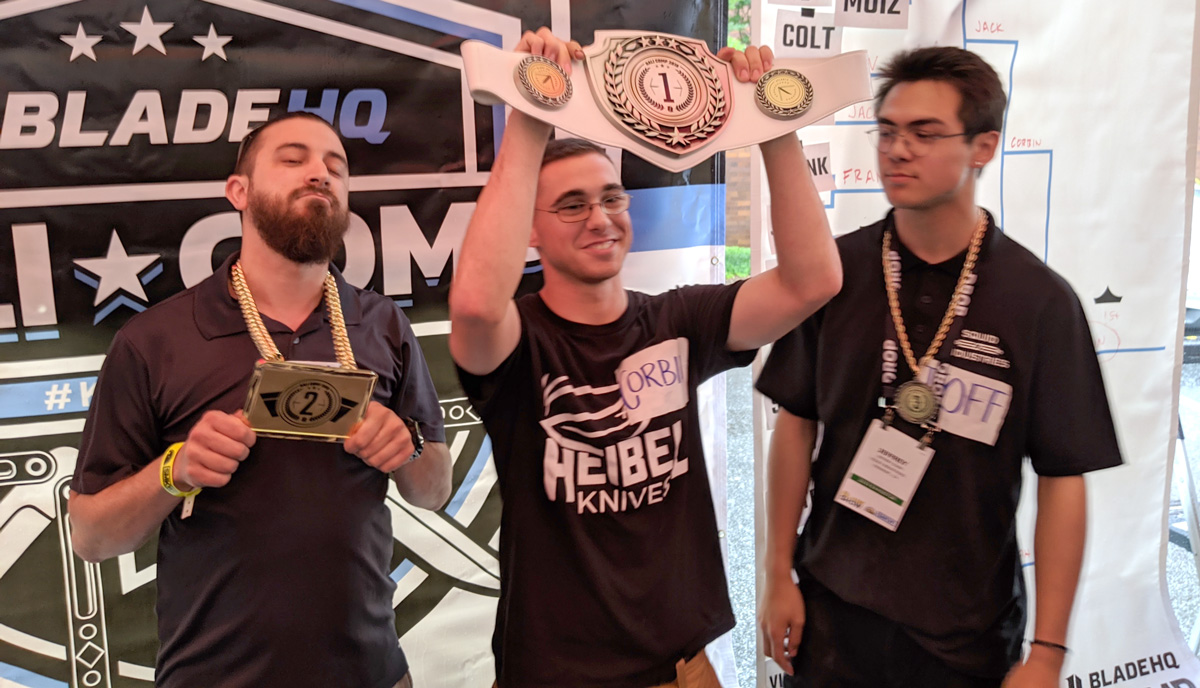 2019 Balicomp Winners: 1st: Corbin Lovins (@Lovinsbalis), 2nd: Stu Hopson ( @feenxfire), 3rd: Jeffrey Durr (@joff_brian_dolan)
Due to Covid-19 Blade Show has been moved to August 7-9. Blade HQ and Bali Comp Sponsors will keep competitors updated on when and if signups will open. We hope you are all safe and look forward to getting everyone together again soon!
Important dates times for competitors on event day:
11 a.m.: Competitor Check-in near the exterior demonstration tent
11:15 a.m.: Final Competitor sign-in. We will give away your spot if you haven't checked in by this time.
11:20 a.m.: Rules and Questions. This will be a review of rules and expectations during the event.
12:15 a.m.: Arrival in Bull Pen All competitors must be in the bull pen, ready for the competition to begin.
12:30 p.m.: Competition Starts. You are expected to be in the Bull Pen area of the venue until you are eliminated from the competition. If you are not present, you will be automatically eliminated. This will make the transition between competitors easy for staff and the crew. When you are eliminated, please exit the Bull Pen.
1:30 p.m. Competition Ends: We need to clear the arena quickly for the next group's event. Please plan to clear out promptly.
---
GOLD SPONSORS:
---
SILVER SPONSORS:
---
TOURNAMENT RULES & STRUCTURE:
The competition is a head-to-head format. Two competitors step up. One does a timed routine, then the other does a timed routine. A panel of three experienced judges pick the winner between the two. The winner advances to the next round. The loser is eliminated.
| | |
| --- | --- |
| ROUND | TIME |
| QUALIFIER | ONE 5 SECOND ROUND |
| 2ND ROUND | ONE 10 SECOND ROUND |
| PRELIM | ONE 10 SECOND ROUND |
| QUARTER FINAL | TWO 10 SECOND ROUNDS |
| SEMI FINAL | TWO 10 SECOND ROUNDS |
| 3RD PLACE | TWO 10 SECOND ROUNDS |
| FINAL | THREE 10 SECOND ROUNDS |
Competitors must check in at 11 a.m. or they will bedisqualified.
---
CHECK OUT LAST YEAR'S COMPETITION: