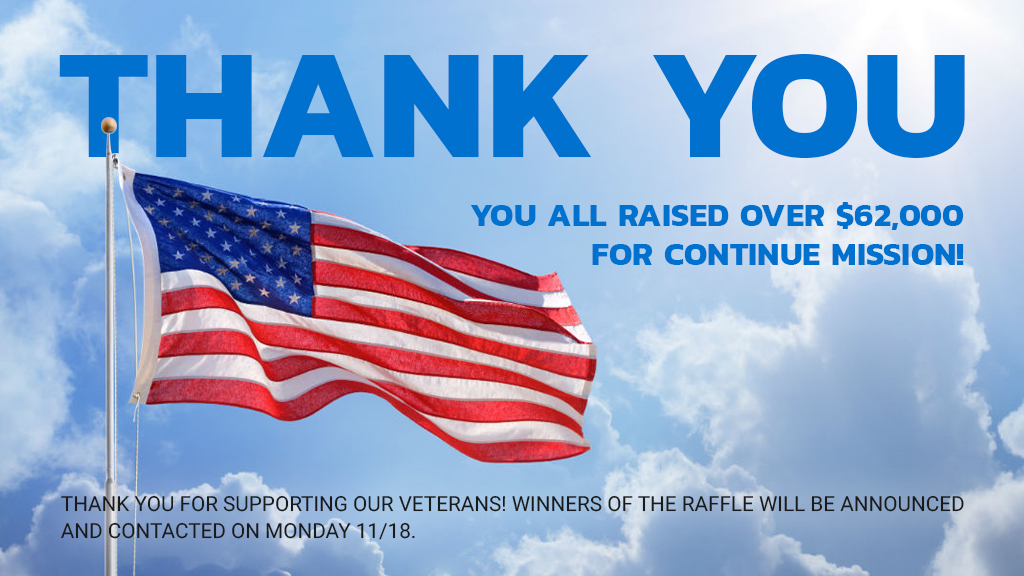 THANK YOU! You all raised a grand total of $62,350 over the last month for Continue Mission. Our initial goal of $25,000 was met within 12 hours and left us speechless. The knife community is an amazing place and we couldn't be more happy to be a part of it! Winners of the raffle prizes will be contacted and announced on 11/18/19.
If you would still like to support Continue Mission, you can buy a Classic SD.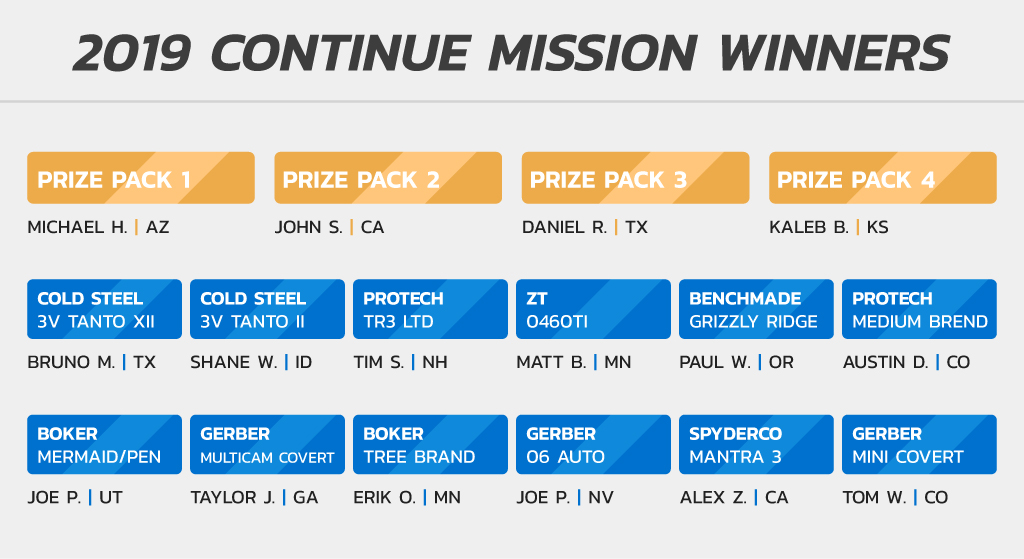 ---
Here are the ways Continue Mission has helped the Veteran community in 2019 so far:
144 Veteran Events: knife making, skiing, biking, paddle boarding, disc golf, bowling, hiking, skating.


53 Meetings and Outreach events: suicide prevention meetings, hospital visits, speeches, conferences, interviews, presentations, meetings with lawmakers.


2,700+ Veterans and support members served.
Every penny of your donation goes straight to Continue Mission. They'll use 93% of your donation for Veteran's programs and 7% for overhead. Continue Mission is really doing incredible work for our Vets! For more information, visit Continue Mission or check out their Instagram.

Here at Blade HQ we care about Veterans, and we sell hundreds of knives and tools designed by the folks who put in time downrange. The cool thing about that? When you purchase a knife designed by a Veteran, you're helping that individual earn royalties from manufacturers for the sale of each knife they designed. Every knife on this page is designed by Veterans of the U.S. Military.
Additionally, we host a yearly fundraiser for Continue Mission to help them in their mission of keeping Vets outside and active in the community. They're a stellar organization and if you have a bit to spare, consider supporting the organization.
See official rules here: Official Rules