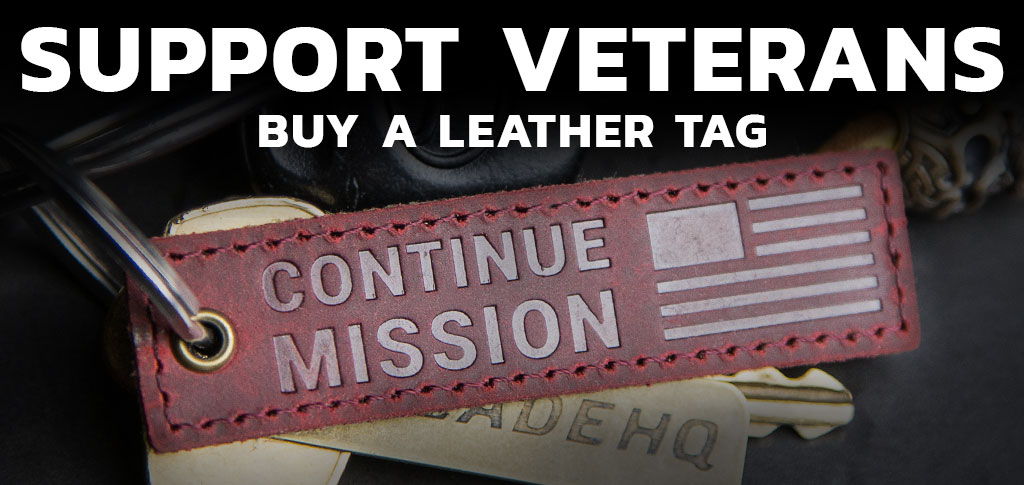 For the past 2 years, we've teamed up with our customers to raise money for Veterans charity, Continue Mission. This non-profit helps Veterans by providing recreational activities, camaraderie, and supporting Vets with Post Traumatic Stress. They're also heavily involved in mental health awareness and suicide prevention. When you buy a $5 Leather Tag, you help support their cause.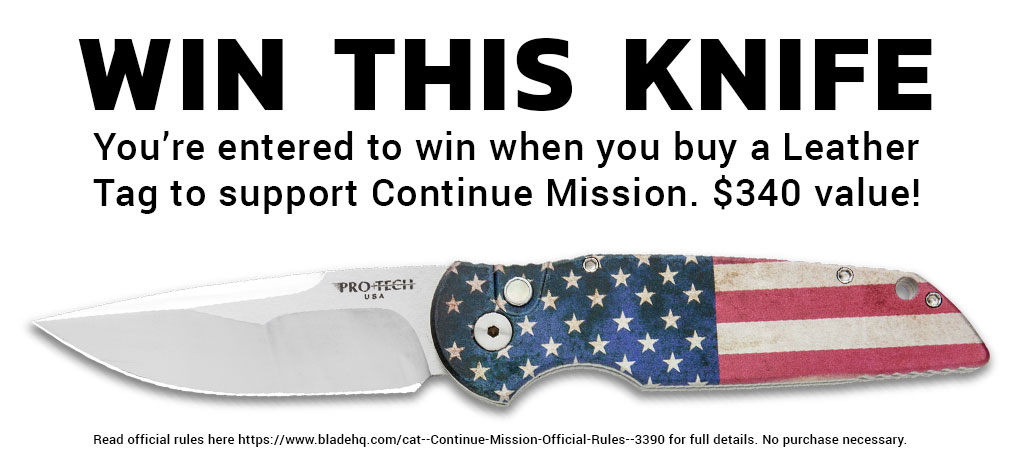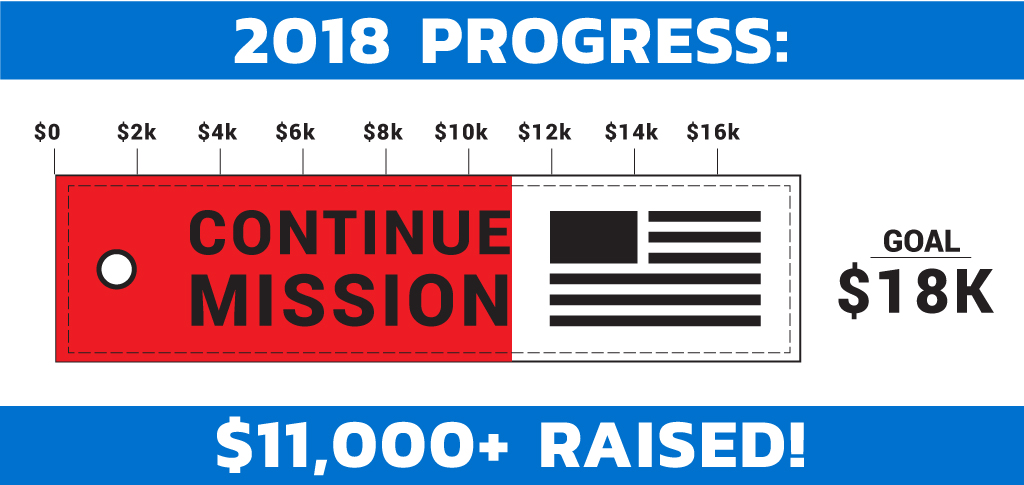 In 2017, more than 2,700 of our customers came together to raise $15,000 for Continue Mission and Veterans. We wanted to make sure you know how Continue Mission used your donations, so we made a video to show you :

And to sweeten the deal, Protech Knives has donated 5 TR-3 Automatic Knives.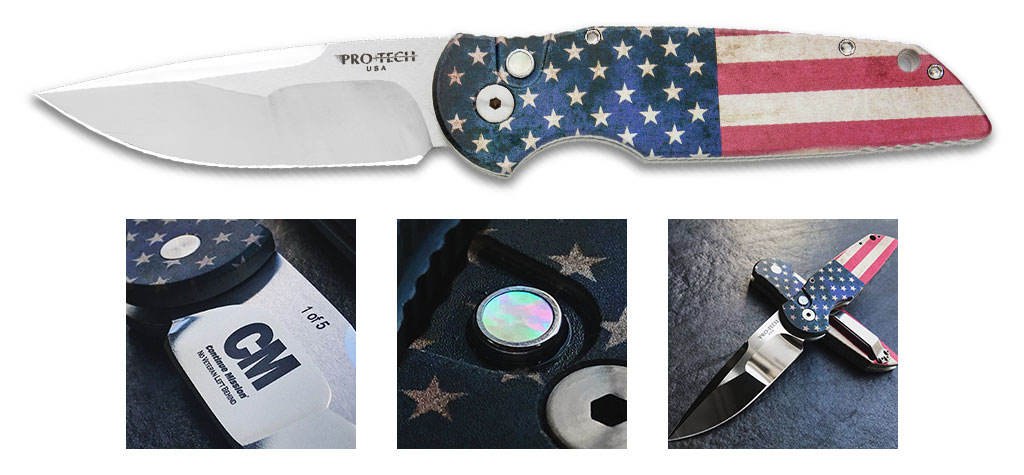 Receive a chance to win one of these Protech TR-3 knives by purchasing a Continue Mission leather tag. Winners will be announced two days after Veterans Day on November 13, 2018. See Official Rules for details and another way to enter. No purchase necessary.
---
Here are the ways Continue Mission has helped the Veteran community in 2018:
130 Veterans Events: skiing, hiking, bowling, pickleball, disc golf, family skating, biking, paddle boarding.


88 Meetings and Outreach events: suicide prevention meetings, hospital visits, speeches, conferences, interviews, presentations, meetings with lawmakers.


2,000 Veterans and support members served.

All the profits from your Leather Tag purchases will go straight to Continue Mission. They'll use 96% of your donation for Veterans' programs and 4% for overhead. They're stellar. For more information, visit Continue Mission or check out their Instagram .

CARRY YOUR TAG LIKE A BOSS
Here at Blade HQ we care about Veterans, and we sell hundreds of knives and tools designed by the folks who put in time downrange. The cool thing about that? When you purchase a knife designed by a Veteran, you're helping that individual earn royalties from manufacturers for the sale of each knife they designed. Every knife on this page is designed by Veterans of the U.S. Military.
Additionally, we host a yearly fundraiser for Continue Mission to help them in their mission of keeping Vets outside and active in the community. They're a stellar organization and if you have a bit to spare, consider supporting the organization.