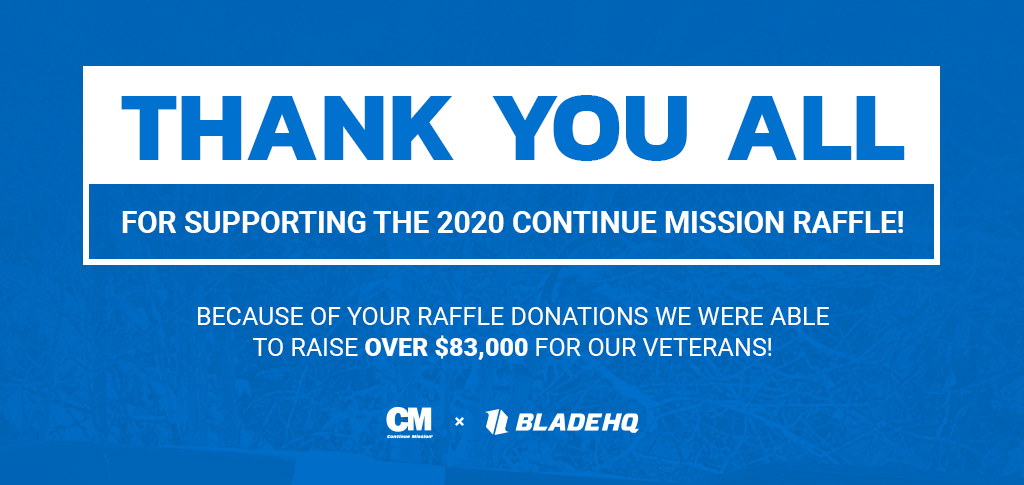 The Continue Mission Raffle for 2020 ended on 11/11/20. Winners were announced on 11/18/20 and have all been notified by email. This year we were able to raise over $83,000 for veterans and their families! Thank you all so much for helping us achieve this unbelievable goal! The raffle has ended for 2020, but you can still give to Continue Mission directly on their website or browse our selection of veteran designed knives below.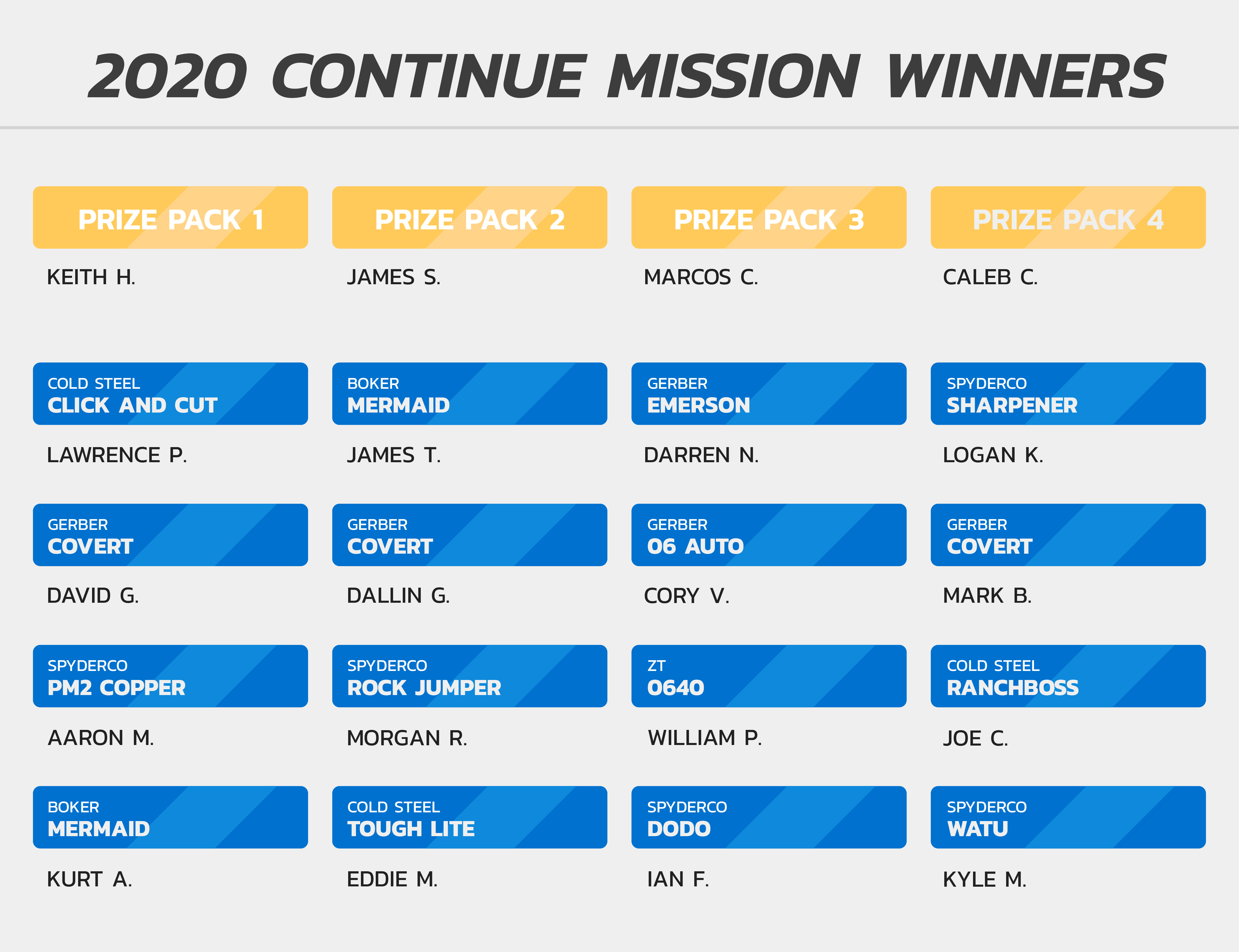 We want to thank everyone who donated for once again showing how much the knife community cares about veterans. All of the winners listed above have been contacted by email. Thank you again for your great work, we look forward to seeing you all in 2021 as we keep this incredible tradition going!

---
Despite the many challenges of Covid 19, here are the ways Continue Mission has helped the Veteran community so far:
169 Veteran Events: including: Alpine ski/ride, cross country ski, snowshoeing, fat tire biking, bowling, pickleball, disc golf, volleyball, softball, paddleboarding, ropes course, cycling, mountain biking, hiking, nature walks, ice skating, museum tours, multi-day R&R's, events for the family, and more.


No Cost: Events are held at no cost to Registered Veterans and their family/support members.


Suicide Prevention and Mental Health Awareness.


3,500+ Veterans and support members served.
Every penny of your donation goes straight to Continue Mission. They'll use 93% of your donation for Veteran's programs and 7% for overhead. Continue Mission is really doing incredible work for our Vets! For more information, visit Continue Mission or check out their Instagram.

Here at Blade HQ we care about Veterans, and we sell hundreds of knives and tools designed by the folks who put in time downrange. The cool thing about that? When you purchase a knife designed by a Veteran, you're helping that individual earn royalties from manufacturers for the sale of each knife they designed. Every knife on this page is designed by Veterans of the U.S. Military.
Additionally, we host a yearly fundraiser for Continue Mission to help them in their mission of keeping Vets outside and active in the community. They're a stellar organization and if you have a bit to spare, consider supporting the organization.
See official rules here: Official Rules